The New York Times bestselling author of the Tangled books returns with the third romance in the Legal Briefs series, a collection of sexy novels about first crushes, second chances, and the final verdict of the heart.
When Brent Mason looks at Kennedy Randolph, he doesn't see the awkward, sweet girl who grew up next door. He sees a self-assured, stunning woman…who wants to crush the most intimate—and prized—parts of his anatomy beneath the heels of her Louboutins.
When Kennedy looks at Brent, all she sees is the selfish, Abercrombie & Fitch catalogue–worthy teenager who humiliated her in high school in order to join the popular crowd. A crowd that made those years a living hell for her.
But she's not a lovesick social outcast anymore—she's a Washington, DC, prosecutor with a long winning streak. Brent is the opposing attorney in her next case, and Kennedy thinks it's time to put him through a little hell of his own.
But things aren't exactly working out the way she planned. Brent has his sights set on Kennedy, and every fiery exchange only makes him want her more—and makes her wonder if he's as passionate in the bedroom as he is in the courtroom. In the end, they may just find themselves in love…or in contempt of court.
Amazon Purchase Links
US Amazon Kindle Link for Appealed  – Releasing January 19th
US Amazon Kindle Link for Overruled
US Amazon Kindle Link for Sustained
Amazon Kindle Link for the Legal Briefs Series
BFF K's Review

Appealed is the 3rd and final book in Emma Chase's Legal Briefs series and I have to say, I'm sad to see this series come to an end. I have thoroughly enjoyed getting to know Stanton, Sofia, Jake, Chelsea, Brent and Kennedy. The entire Legal Briefs Series is delightful and full of fun and romance. Emma Chase is the master of smart and funny novels from the Male POV!
Brent is hilarious – a comic book and pop culture virtuoso. He's all alpha; self-assured, confident but well-adjusted thanks to years of therapy. He cares deeply about his friends and family. When Kennedy comes back into his life, he immediately determines that he will never let her slip through his fingers again. He begins to right some of the wrongs from their earlier years. Brent also makes sure that Kennedy knows the torch he carried for her as a teen is burning hotter than ever before. And by hot, I mean STEAMING hot!
Kennedy is no longer the awkward tween, she's transformed into a talented, lovely, independent woman. She's prepared to show Brent all that he's missed. What she isn't prepared for is his repentance for past mistakes and tenacious efforts to bring them back together; this time for good.
Appealed is a great contemporary romance. It has a terrific plot, phenomenal characters, interesting storylines, fun settings and plenty of butterfly-inducing, steamy romance. I highly recommend this entire series! The Extended Epilogue is the perfect conclusion to these stories.  (The Legal Briefs series are standalone novels with interconnected characters. My reviews of Overruled and Sustained will be coming very soon.)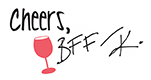 An Advance Copy was received in exchange for an honest review.

About the Author
By day, Emma Chase is a devoted wife and mother who resides in a small, rural town in New Jersey. By night she toils away the hours bringing her colorful characters and their endless antics to life. She has a long standing love/hate relationship with caffeine.Emma is an avid reader. Before her children were born she was known to consume whole books in a single day. Writing has also always been a passion and with the 2013 release of her debut romantic comedy, Tangled, the ability to now call herself an author is nothing less than a dream come true.
Some of Emma's favorite quotes from Tangled -"You are making me crazy!"
"Crazy like you want to rip my shirt off again?"
"No – crazy like the itch of a yeast infection that won't go away!""And I will be damned if Kate Brooks is going to walk her ass in here and take that away from me. No matter how fine of an ass it may be.""Words are cheap. Actions win wars. Actions heal wounds.""It makes me want to kiss her and strangle her at the same time. I've never been into S&M. But I'm beginning to see its benefits."