The highly anticipated third novel in the Searching For series from Jennifer Probst, "one of the most exciting breakout novelists" (USA Today), featuring a runaway bride and the man who wants to be more than just her best friend…
Genevieve MacKenzie has her life completely under control. About to wed the charming Chief doctor at the local hospital, she's an up-and-coming surgeon with everything she could ever want. Until an escape through the church window on the day of her wedding sends her life into a tailspin…and flings her right into her best friend's arms.
When Wolfe catches his best friend falling out a window on her wedding day, he doesn't ask questions. He whisks her away, determined to watch over her and discover the truth behind her desperate escape. But when his feelings turn more than platonic, he realizes he may risk his most important relationship in order to protect his damaged heart, and the woman he loves.
Can Genevieve and Wolfe's friendship turn into something deeper—or is it already too late for true love?
BFF K's Review

When I read the synopsis for this book, I immediately thought, "this is my kind of read!" Runaway bride, hot tattooed best-friend-turned-lover, this has all the makings for my favorite kind of book. And, I wasn't wrong. Searching for Beautiful is my kind of story. But, this is not your typical runaway bride story. What caught me off guard was the depth of the story. I wasn't expecting the emotional journeys of personal growth and discovery. Both Gen and Wolfe have pasts that they're working to reconcile.
Jen is an incredible heroine. She's left David, and what looked to be a perfect relationship, at the alter. But, the mess left behind is way more personal and intimate than an uneaten wedding cake. As she begins to put the pieces back together with the help of Wolfe, the entire relationship between these besties begins to evolve.
Wolfe is a total alpha male (my favorite kind) with an inherent instinct to protect. And, Gen is his to protect, first as a friend, but soon as something more. However, Wolfe carries a basket load of issues from his past. And, as they're slowly revealed, your heart will break and you will love him as fiercely as Gen does.
Searching for Beautiful is a deeply pleasing story of love, self-discovery, independence, trust and hope. Though it is the 3rd book in the Searching For Series, it can be read as a standalone. (Which is proven, as I haven't yet read the first two in the series. YET!) I've read other Jennifer Probst books in the past and really enjoyed them. Searching for Beautiful is another reminder for me to put this author on my go-to list!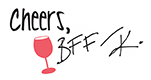 *An ARC of this book was received in exchange for an honest review.
PURCHASE SEARCHING FOR BEAUTIFUL
a Rafflecopter giveaway
AUTHOR INFORMATION:
Jennifer Probst wrote her first book at twelve years old. She bound it in a folder, read it to her classmates, and hasn't stopped writing since. She took a short hiatus to get married, get pregnant, buy a house, get pregnant again, pursue a master's in English Literature, and rescue two shelter dogs. Now she is writing again.
She makes her home in Upstate New York with the whole crew. Her sons keep her active, stressed, joyous, and sad her house will never be truly clean.
She is the New York Times, USA Today, and Wall Street Journal bestselling author of sexy and erotic contemporary romance. She was thrilled her book, The Marriage Bargain, was ranked #6 on Amazon's Best Books for 2012. She loves hearing from readers. Visit her website for updates on new releases and her street team at www.jenniferprobst.com.
LINKS: