Darken the Stars is the heart-stopping, adrenaline-fueled, hangover-inducing conclusion to the Kricket Series by Amy A. Bartol.
Kyon Ensin finally has what he's always wanted: possession of Kricket Hollowell, the priestess who foresees the future. Together, their combined power will be unrivaled. Kricket, however, doesn't crave the crown of Ethar—she has an unbreakable desire to live life on her own terms, a life that she desperately wants to share with her love, Trey Allairis.
As conspiracies rage in the war for Ethar, Kricket's so-called allies want to use her as a spy. Even those held closest cannot be trusted—including Astrid, her sister, and Giffen, a member of a mysterious order with a hidden agenda. But Kricket's resolve will not allow her to be used as anyone's pawn, even as the Brotherhood sharpens its plans to cut out her heart.
As the destiny prophesied by her mother approaches, Kricket will backtrack through her fiery future to reshape it. For she knows one thing above all else: the only person she can truly count on is herself.
Read BFF K's reviews of: Under Different Stars and Sea of Stars.
BFF K's Review

I'm not sure how to write a review for a book that concludes (?) a series that I have dearly loved in a manner in which I'm still coming to terms. I'm a HUGE fan of Amy A. Bartol. I think she's an absolute genius and her creation of worlds beyond my wildest imagination is exceptional. Darken the Stars blew me away, hence the rare 6-Rating!
If you've been following Amy Bartol or any of the social media hype surrounding this book, you will know that it has left many in a state of great unrest. The ending is not what many (including me) had hoped for these beloved characters.
While the conclusion to this story left me sobbing and bleeding; it's honestly better than the worst case scenarios that ran through my head before and during my reading.  The ending is better than the countless horrific outcomes I had envisioned where all my favorite characters in the series, including Kricket, die unspeakably horrible deaths. This ending is NOT what I had expected or hoped for but, in retrospect, I can't imagine being satisfied with something different at this point.
Kricket has a life on her own terms. She belongs to no one and is controlled by no one. She also knows the truth about who she is and what her abilities allow her to do. Kricket has true friendships and a true understanding of who she is, how brilliant she is and how many people love her to the point that they will kill for her.
It is sometimes easy to forget, but this series is about Kricket. This series is about her journey, her discoveries, her fights for love and acceptance and life as she chooses. All of the other characters and plots exist to highlight and develop Kricket. Darken the Stars emphasizes all of the amazing complexities and nuances of Kricket's character; she has proven herself over and over again.
Throughout this series, it has been no secret that I LOVE Trey (still do.) He's been one of my all-time favorite book boyfriends. I also had a strong dislike for Kyon. I have spouted in several forums on social media my dislike for Kyon and the assertion that I would never, could never like this character……When I'm wrong, I'll say I'm wrong. After Darken the Stars, I see Kyon differently. I valiantly fought against liking him but, through this book, I understand him so clearly. I understand Kricket's feelings for him and his feelings for her. It is a testament to Amy Bartol's storytelling to take a character that was so despised and completely redeem and endear him to the reader. This character exploration alone makes Darken the Stars worth reading!
This book has always been billed as the final installment in the Kricket series. If it ends today, I can live with the conclusion. I will imagine in my head countless continuations for my favorite characters as the story will continue to play out in ways I envision. However, if we raise our voices together – rant, rave and beg, maybe the publisher #47North would consider a continuation to Kricket's story. Like so many others, I'm just not ready for this story to end.
If you have read the first two books in the Kricket series, you absolutely MUST read Darken the Stars. If you haven't started the series, I can't begin to tell you how wonderful it is. This series is, without a doubt, one of my all-time favorites!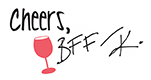 An ARC of this book was received in exchange for an honest review.
Amazon Links to Purchase The Kricket Series
Under Different Stars – Book 1
Sea of Stars – Book 2
Sea of Stars: The Kricket Series, Book 2
– Book 2 on Audible
Darken the Stars – Book 3
About the Author
I live in Michigan with my husband and our two sons. My family is very supportive of my writing. When I'm writing, they often bring me the take-out menu so that I can call and order them dinner. They listen patiently when I talk about my characters like they're real. They rarely roll their eyes when I tell them I'll only be a second while I finish writing a chapter…and then they take off their coats. They ask me how the story is going when I surface after living for hours in a world of my own making. They have learned to accept my "writing uniform" consisting of a slightly unflattering pink fleece jacket, t-shirt, and black yoga pants. And they smile at my nerdy bookishness whenever I try to explain urban fantasy to them. In short, they get me, so they are perfect and I am blessed. Please visit me at my website: http://www.amyabartol.com