Kricket Hollowell never wished upon stars. She was too busy hiding in plain sight, eluding Chicago's foster care system. As her eighteenth birthday approaches, she now eagerly anticipates the day she'll stop running and finally find her place in the world.
That day comes when she meets a young Etharian soldier named Trey Allairis, who has been charged with coming to Earth to find Kricket and transport her to her true home. As danger draws close, he must protect her until she can wield the powers she cannot use on Earth…and he soon realizes that counting a galaxy of stars would be easier than losing this extraordinary girl.
Kyon knows the powerful depths of Kricket's gifts—gifts he'll control when he takes her for his tribe and leads the forces that will claim Ethar and destroy his enemies, starting with Trey Allairis. Now, Kricket faces the most difficult choice of her life: whether to wage a battle for survival or a fight for love.
Winner of four 2014 utopYA Awards, including Best Book of the Year and Best Sci-Fi Book of the Year.
BFF K's Review
This is the book that confirm beyond the shadow of a doubt, I LOVE PARANORMAL ROMANCE. I used to think that I just liked certain kinds of paranormal, 'only vampires' or just 'what Heather Lyons writes,' but I can't deny it anymore….I think paranormal romance is my favorite genre!

I have a real soft spot for a heroine who kicks ass, and Kricket kicks ass! She is smart, strong, trusts her instincts, listens to her gut, shows vulnerability, knows what she wants, creates her own destiny and makes no apologies for who she is. I wish that more books had heroines who displayed the virtues that Kricket does!
Then there's Trey…..SWOON! He's the perfect match to Kricket. He's honorable, loyal, strong and accomplished. Trey's not at all intimidated by Kricket, nor does he want to change her or make her any less awesome! He truly wants to be her partner and protector. Trey's willing to give up everything to be with Kricket and to keep her safe, but hopefully he's wily enough that he won't have to do that.
Amy Bartol has built an incredible world. If anyone would have told me that I would be loving a book where the heroine is taken to another dimension where there are warring factions on a different plane….I would have said, 'you're crazy'. (That brings me to my PNR proclamation at the beginning of this review!)
The supporting characters are richly written with great dialogue, personalities and purpose that compliment the main characters and the overall story line. There's action, suspense, discovery and a really wonderful romance! The only problem with Under Different Stars is that we have to wait until March 31, 2015 for Sea of Stars (The Kricket Series Book 2.)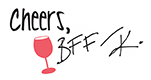 Click to pre-order Sea of Stars on Amazon
About the Author
I live in Michigan with my husband and our two sons. My family is very supportive of my writing. When I'm writing, they often bring me the take-out menu so that I can call and order them dinner. They listen patiently when I talk about my characters like they're real. They rarely roll their eyes when I tell them I'll only be a second while I finish writing a chapter…and then they take off their coats. They ask me how the story is going when I surface after living for hours in a world of my own making. They have learned to accept my "writing uniform" consisting of a slightly unflattering pink fleece jacket, t-shirt, and black yoga pants. And they smile at my nerdy bookishness whenever I try to explain urban fantasy to them. In short, they get me, so they are perfect and I am blessed. Please visit me at my website: http://www.amyabartol.com