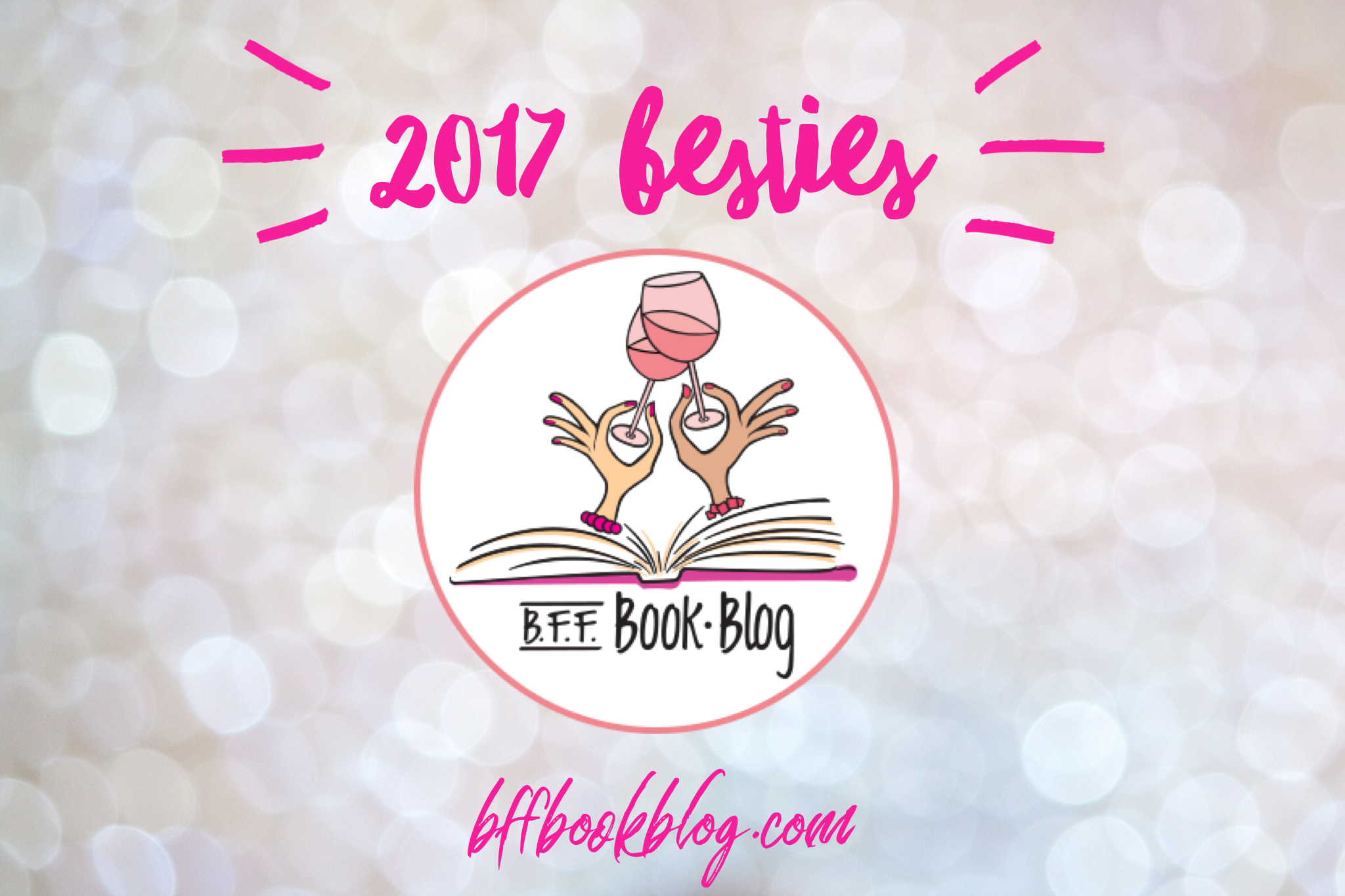 What a year 2017 has been! It was an amazing year in my book life and my real life! I'm so grateful to all of the authors who filled my days (and lets be honest mostly my nights) with incredible stories and fabulous characters! And, I'm thankful to my book friends who share new authors, rave about great stories and talk with me about fictional people as though they were real. What an incredible community to be a part of, thank you for your love of books and authors and for following BFF Book Blog! Without further ado, I present my 2017 Besties…..
#1 Dating-ish by Penny Reid

Unique, thought-provoking, fun!
#2 Autoboyography by Christina Lauren

This should be required reading for all humans.
#3 Cake: A Love Story Series by J. Bengtsson
This is a fantastic series from a terrific new author!
#4 Royally Matched by Emma Chase
This story has everything I look for in a romance, it's perfection!
#5 The Year of Amy Daws
In 2017, I read and/or listened to almost every book that Amy Daws has written and she rocketed to the top of my must-read author list! Her Harris Brothers series is Sports Romance Gold and her London Lovers series was a primer for my trip to London in March. I love following her on Facebook, she's fun and funny and her books always deliver the heart and the humor that I love. Devouring her stories was a highlight to my 2017!
#6 Devil's Cut by J.R. Ward

This book was the whipped cream and cherry on top of the Bourbon Kings Sundae and it was the perfect way to finish my beloved series. I'm holding out hopes for the TV Series!
#7 The Difference Between Us by Rachel Higginson

I haven't had a chance to write my reviews for this series yet, but I adored this book. It was sweet and funny, angsty and smart. The heroine experiences sexual harassment in the workplace and the timing of the story and current events was impeccable!
#8 Defiant Queen by Meghan March

The Mount Trilogy is absolutely stunning. It's full of twists and turns and all kinds of awesomeness. Book #2, Defiant Queen was my favorite in the trilogy. It's full of great settings, terrific characters and tons of action. This whole series is a must-read!
#9 Wild For You by Daisy Prescott

Daisy Prescott always delivers solid stories and engaging characters, but Wild For You is exceptional! It's emotional and heart-warming! I think it's one of 2017's hidden gems!
#10 Egomaniac by Vi Keeland

This is one of my most recommended books in 2017! It's fun and funny and a tiny bit tear-jerking!
That's the Top 10, but it doesn't feel quite complete, so I present the…..
2017 Besties Honorable Mention List
Champagne and Forever by Andrea Johnston
The Contract by Melanie Moorland
The Player and The Catch by K Bromberg
Show Me the Way by A.L. Jackson
________________________________________________
There have been lots of changes for the BFF Book Blog and I'm sure there will be more to come next year. Thank you for following the BFF Book Blog. Book Friends really are the Best Friends! I look forward to highlighting more amazing books in the coming year and here's a sneak peak at what's coming next year!
What I'm most looking forward to in 2018
The Matchmaker's Playbook movie on PassionFlix (Rachel VanDyken cracks me up!)
More awesomeness from Meghan March
A new kind of story from Daisy Prescott
Forever My Girl by Heidi McLaughlin on the big screen
More sweet stories from Andrea Johnston
Fifty Shades Freed premiere in February
Book Number Four in the Cake Series by J Bengtsson
New books, new friends and new adventures
Girl Wash Your Face by Rachel Hollis