Title: Tulsa
Author: S.L. Scott
Genre: Standalone Contemporary Romance
~FREE in Kindle Unlimited~

Amazon US      Amazon UK      Amazon AUS      Amazon Can
From New York Times Bestselling Author, S.L. Scott, comes a hot new rock star romance that will sweep you off your feet and leave you with a smile.
The rumors are true. At least where I'm concerned.
Drummers hit it harder and do it better.
Women love me and I love them. But I like to think of myself as a sensitive soul trapped in a lady-killer's body. Not so surprisingly, I've been called cocky a time or two. What can I say? We can't all be boy scouts.
Nikki Faris has thrown off my rhythm. With her red lips, smart aleck mouth, short skirts, long legs, and blue-sky eyes, the beautiful lead singer has become a complete distraction on this tour.
She loves to give me a hard time when all I want to do is give her the pleasure of my hard—time right back.
Tulsa Crow can save his pick up lines, great eight-pack abs, and cute dimples to use on someone else. My band earned their spot on The Resistance's tour just like The Crow Brothers. I'm not going to blow it getting sidetracked by a cocky rock star that wants to sleep his way through the states. I've been called a name or two, but easy isn't one of them.
But the best intentions with him turn into a walk of shame for me. Only, I don't feel shame. Instead, I'm doing the very thing I said I wouldn't—falling for a playboy.
We make sinful music when we're on the road, but what happens to our melody when the tour ends?
Title: Tulsa
Author: S.L. Scott
Genre: Standalone Contemporary Romance
Release Date: May 3, 2018
Cover Design: RBA Designs
Goodreads: http://bit.ly/TulsaGR
BFF K's Review of Tulsa

Bad Boy Rockstar with a Secret Heart of Gold ✅
Former Beauty Queen Turned Surfer Girl/Rocker Chick ✅
Skeevy Ex's Trying to Create Drama ✅
Countless Reasons to Maintain a Secret Relationship ✅
Swoony Romance and Scorching Hot Steamy Scenes ✅
If any or all of those scenarios interest you, Tulsa is a must read!
Tulsa Crow is the easy-come, easy-go, youngest brother and drummer in the Crow Brothers Band. He's often underestimated even by his family and friends. He's written off as a playboy who doesn't take anything too seriously. But, this story proves that there is so much to this Hero than what meets the eye. He's smart, compassionate, loyal, protective, sweet and swoony. He's everything you're looking for in a book boyfriend!
Nikki Faris is the cool girl everyone wants to be. She's beautiful, sweet, smart, hard-working and incredibly talented. She's also coming off a traumatic relationship and the last thing she needs are complications or distractions. But, Tulsa soon proves to be too much to resist.
Their relationship blooms and grows as their bands tour the country. It's a fun story with great characters! It's not too angsty and not too easy-breezy. Tulsa has just the right amount of tension, humor and swoon. It's a really enjoyable read with great characters and a fun premise. Picking up a copy of Tulsa is the perfect way to kick off the summer beach-read-season!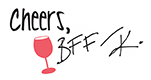 An advance copy of this book was received. Receipt of this copy did not impact the content or independence of this review.
About the Author
Living in the capital of Texas with her family, Scott loves traveling and avocados, beaches, and cooking with her kids. She's obsessed with epic romances and loves a good plot twist. Her favorite color is blue, but she likens it more toward the sky than the emotion. Her home is filled with the welcoming symbol of the pineapple and finds surfing a challenge though she likes to think she's a pro.
AUTHOR LINKS
Website: http://www.slscottauthor.com/
The Scott Scoop: http://bit.ly/2TheScoop
Instagram: https://www.instagram.com/s.l.scott/
Twitter: https://twitter.com/slscottauthor
Facebook: https://www.facebook.com/slscottpage
Pinterest: http://pinterest.com/slscott1
Bookbub: http://bit.ly/SLBookbub
Amazon: http://bit.ly/SLScottAm
Book + Main Bites: https://bookandmainbites.com/slscott
Goodreads: http://www.goodreads.com/Slscottauthor
S.L. Scott FB Reader Group: http://www.facebook.com/groups/slscottbooks
S.L. Scott GR Reader Group: http://bit.ly/SLScottGRGroup