Dirty Little Secret is the start to a sexy new series from New York Times bestselling author, Kendall Ryan…
She's much too innocent for me, but that doesn't stop me from wanting the sweet, young librarian. I'm dominating and possessive, and my control streak runs a mile wide.
The way she looks at me—like I'm one of the heroes in the books she loves, like I'm broken, and she wants to be the one to piece me back together—it only complicates things further. I'm nobody's hero.
But there's no denying my tragic past reads like one of her favorite literary classics. It's raw. Visceral. Captivating. And together, we're a perfect mess.
How am I expected to resist when the sexual sparks zap between us and set me on fire? The need to control, and claim her force my walls to come tumbling down, but when she learns my dirty little secret, will my world come crashing down with it?
The story continues in Dirty Little Promise, releasing October 9th.
BFF K's Review of Dirty Little Secret

Here are 2 warnings you need before you read, Dirty Little Lies:
1. This book ends with a cliffhanger. UGH! But, book two will be here very soon, so the wait is short!
2. There is a love triangle in this book. It's an angsty little tension filled struggle to choose between two brothers. I'm not typically a fan of love triangles and will generally avoid a book that features them, so I want you to know you will find one in this book. But, I liked it anyway!
I was thrilled to have the audiobook release a couple of days early. I purchased it ASAP and added an audio listen to compliment my read. It was fantastic! Zachary Webber is a master!
Emma is a sweet and delightful librarian. She finds herself in a very unfamiliar world drawn to two men. Gavin and Cooper are brothers but they couldn't be more different. The secrets are plentiful, the tension is palpable, and the sexy times are delectable!
The push and pull of the relationships makes this book a wild roller coaster ride with hairpin turns and wicked loopty-loops. It can be a little disorienting, but as soon as the ride comes to a stop, you're ready to get back in line and do it all over again! Dirty Little Promise releases October 9th and the line forms behind me!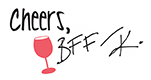 An advance copy of this book was received. The reviewer purchased the audiobook copy. Receipt of the advance copy did not impact the content or independence of this review.
About the Author
A New York Times, Wall Street Journal, and USA Today bestselling author of more than two dozen titles, Kendall Ryan has sold over 2 million books and her books have been translated into several languages in countries around the world. Her books have also appeared on the New York Times and USA Today bestseller lists more than three dozen times. Ryan has been featured in such publications as USA Today, Newsweek, and InTouch Magazine. She lives in Texas with her husband and two sons.
Visit her at:
www.kendallryanbooks.com
for the latest book news, and fun extras