From New York Times bestselling author Kristen Proby comes a sexy, new standalone contemporary romance in her Fusion Series, THE BEAUTY OF US, released August 22, 2017! Grab your copy today and get to know Trevor and Riley!
New York Times bestselling author Kristen Proby delivers another sizzling novel in her delectable and sexy Fusion series.
Riley Gibson is over the moon at the prospect of having her restaurant, Seduction, on the Best Bites TV network. This could be the big break she's been waiting for. But the idea of having an in-house show on a regular basis is a whole other matter. Their lives would be turned upside down, and convincing Mia, her best friend and head chef of Seduction, that having cameras in her kitchen every day is a good idea is daunting. Still, Riley knows it's an opportunity she can't afford to pass on. And when she meets Trevor Cooper, the show's executive producer, she's stunned by their intense chemistry.
Trevor's sole intention is to persuade Riley to allow Best Bites TV to do a show on her restaurant. But when he walks into Riley's office, he stops dead in his tracks. The professional, aloof woman on the phone is incredibly beautiful and funny. But can he convince her that he's interested in Riley for himself? Or is he using the undeniable pull between them to persuade her to agree to his offer?
BFF K's Review of The Beauty of Us

Riley is fed up! She's exhausted by the trolls she's met in the online dating world. She has high standards, but believes she deserves to find a man who will rise to her expectations. It is refreshing to read a heroine who is confident in herself and her abilities. She doesn't need a man to complete her or make her feel whole. Riley wants a partner in life; she's just not sure where to find him.
Lucky for her, Trevor walks into her life when she never expected him. He shows up at Seduction to film a new show centered around the women and their restaurant. There is an instant attraction between Trevor and Riley. He makes it his mission to prove that there are good men in the world and to show Riley just how she deserves to be treated.
The Beauty of Us is a story about strong characters who know what they want and deserve and rejoice when they find it. It's a thoroughly enjoyable read and one that contemporary romance readers will fall in love with. This is a great continuation in the Fusion Series, but each book can be read and enjoyed as a standalone. This series should definitely be on your TBR if you love strong and successful characters, a little steam and several HEA's! And, Sebastian York narrates the audio, so you know it's aural magic! Audiobook is a GREAT way to enjoy this series!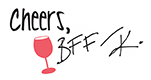 An advance copy of this book was received. The reviewer purchased the audiobook copy. Receipt of the advance copy did not impact the content or independence of this review.

Excerpt
~TREVOR~
"So, THIS WAS a good date," Riley says later as I drive her home. She rode to work with Addie so I could take her home after our date.
"I'm glad you approve," I reply, and kiss the back of her hand. "Now, I won't be calling or texting for three days."
"Why?"
"Because that's how it's done." I sigh and shrug, as if to say, What can I do? Riley chuckles.
"Well, then I'll text the girls 'I hate this guy,' and then you'll text and I'll be all, 'Never mind. He just texted.'"
"Yes, I believe you're familiar with how this works."
"Well," she says. "I'm not really much of a drama girl. You should just go ahead and call or text whenever you want to."
"Really? You're not one for drama? I seem to remember someone barging into my apartment last night, yelling at me, because her date didn't go well."
I'm only human, Trevor," she says with a smile. "I never claimed to be perfect."
I laugh as she points out her driveway and I pull in, then escort her up to her door.
"I had fun," she says.
"You sound surprised."
"Pleasantly surprised," she says. "Do you want to come in?"
"yes," I reply, and cage her in against the door. "But I'm not going to."
She swallows hard. "You aren't?"
"No." I kiss her forehead.
"Why not?" It's a whisper now.
"Because this is the first date," I remind her, and kiss her cheek. "So I'm going to be a gentleman and say good night right here on your porch."
"Well, damn."
I grin and nudge her face up to mine, and let myself sink into her, our lips tangled. She fists her hands in my shirt at my sides, holding on tight, and giving back as good as she gets. She lifts up higher on her toes and presses her breasts to my chest, and fuck me, it's all I can do not to scoop her up., take her inside, and fuck her into the mattress.
Instead, I pull back gently, regretfully.
"Thank you for tonight," I murmur, and watch with humor as she struggles to open her eyes. The attraction is definitely not one-sided.
"Okay," she says, and touches her lips with her fingertips. "I mean, you're welcome. And thank you." She smiles, opens her door, and slips inside.
And just like that, she's gone.
But I can faintly hear her say, "Holy shit," on the other side of the door.
No, she's not immune to me either.
And Don't Miss the First Three Standalone Novels in the Fusion Series!
BFF K's Review of Listen to Me
BFF K's Review of Close to You
BFF K's Review of Blush for Me
Giveaway
About the Author
Kristen was born and raised in a small resort town in her beloved Montana. In her mid-twenties, she decided to stretch her wings and move to the Pacific Northwest, where she made her home for more than a dozen years.
During that time, Kristen wrote many romance novels and joined organizations such as RWA and other small writing groups. She spent countless hours in workshops, and more mornings than she can count up before the dawn so she could write before going to work. She submitted many manuscripts to agents and editors alike, but was always told no. In the summer of 2012, the self-publishing scene was new and thriving, and Kristen had one goal: to publish just one book. It was something she longed to cross off of her bucket list.
Not only did she publish one book, she's since published close to thirty titles, many of which have hit the USA Today, New York Times and Wall Street Journal Bestsellers lists. She continues to self publish, best known for her With Me In Seattle and Boudreaux series, and is also proud to work with William Morrow, a division of HarperCollins, with the Fusion Series.
Kristen and her husband, John, make their home in her hometown of Whitefish, Montana with their two pugs and two cats.
Website ** Facebook ** Twitter** Newsletter Sign Up
THE BEAUTY OF US Goodreads ** Kristen Proby Goodreads
Kristen Proby's THE BEAUTY OF US – Review & Excerpt Tour Schedule:
August 14th
A Fortress of Books – Excerpt
Books and Boys Book Blog – Excerpt
East Coast Book Chicks – Review & Excerpt
Melissa's Book Obsession – Review
Romance as a first language – Review & Excerpt
Shayna Renee's Spicy Reads – Review & Excerpt
August 15th
Booked All Night – Review & Excerpt
Logan's sports book section – Review & Excerpt
Movies, Shows, & Books – Excerpt
Once upon a romance – Review
Shannon Loves Books – Review & Excerpt
August 16th
Book Angel Booktopia – Review & Excerpt
Lisa Loves Literature – Excerpt
Naughty and Nice Book Blog – Review & Excerpt
Ripe For Reader – Review & Excerpt
She Hearts Books – Review & Excerpt
The Butterfly Reads – Review & Excerpt
August 17th
Aaly and The Books – Review & Excerpt
Book Loving Fairy – Review & Excerpt
Friends Till The End Book Blog – Excerpt
Krista's Dust Jacket – Review & Excerpt
What Is That Book About – Excerpt
August 18th
2OCC Reviews – Review & Excerpt
Bookgasms Book Blog – Review & Excerpt
Gi's Spot Reviews – Review & Excerpt
Obsessive Reading Disorder – Review
TrashyBibloBlog – Review & Excerpt
August 19th
Bad boys and bedtime stories book blog – Review
My Girlfriend's Couch – Review & Excerpt
Nose Stuck in a Book – Review & Excerpt
Rainy Days and Pajamas – Excerpt
Reading Between the Wines Book Club – Excerpt
August 20th
Brittany's Book Blog – Review
Nightbird Novels – Excerpt
Smutty Book Friends – Review & Excerpt
We stole your book boyfriend – Review & Excerpt
Wickedcoolflight – Review & Excerpt
August 21st
All Things Dark & Dirty – Excerpt
Bridget's Book Bungalow – Review & Excerpt
Nice Ladies, Naughty Books – Review
Oh My Growing TBR – Review & Excerpt
Shannon's Book Blog – Review& Excerpt
The SmutBrarians – Review
August 22nd
Collector of book boyfriends – Review
Feel The Book – Excerpt
Guilty Pleasures Book Reviews – Review & Excerpt
Reading and funny – Review & Excerpt
Wicked Reads – Review & Excerpt
August 23rd
Book Bitches Blog – Review
Four Chicks Flipping Pages – Review
Marieke's Books – Review & Excerpt
Once Upon a Book Blog – Review & Excerpt
Renee Entress's Blog – Review & Excerpt
The Book Avenue – Review
August 24th
a small girl, her man and her books – Review
Beneath The Covers Blog – Excerpt
Musings of the Modern Belle – Review & Excerpt
Ramblings From This Chick – Review
The bookworms obsession – Review
August 25th
BFF Book Blog – Review & Excerpt
Fictional Rendezvous Book Blog – Excerpt
Pervy Ladies Books – Review & Excerpt
Queenzany – Review & Excerpt
Read Love Blog – Review & Excerpt
Two Book Pushers – Review & Excerpt
August 26th
Blushing babes are up all night – Review
Love Drug Book Blog – Review & Excerpt
G& T's Indie Café – Excerpt
Naughty Girls and Their Books – Review & Excerpt
Sizzling Pages Romance Reviews – Review & Excerpt