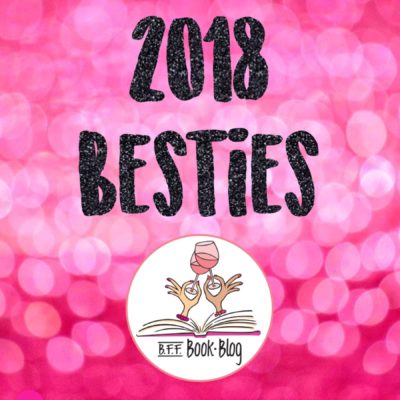 Wow, 2018 was a wild year! It was a year of personal challenges that presented some challenges to my reading schedule. But, in the end I persevered (lol) and it was another stellar year for this book lover! 😅 Thank goodness for audiobooks to help feed my passion for Romance books when I don't have the time to read! Some of the following books have been reviewed on the blog and some of the reviews are still to come. Without further ado, I present my list of 2018 Besties!
#1 – Trailer Park Heart by Rachel Higginson
Stunning, emotional, fulfilling story set in Nebraska! I love this story and these characters!
#2 – The Simple Wild by K.A. Tucker
This is the book that I gushed about on All About Books on NET Radio! Just a fantastic, wonderful, emotional, moving story! Definitely check this out!
#3 – Wanderlust by Lauren Blakely
This is hands-down the BEST audiobook that I have ever had the pleasure of listening to! The story is phenomenal, but it is made so much better by the incredible narration of Grace Grant and Richard Armitage. This will make anyone an audio lover!
#4 – The Kiss Quotient by Helen Hoang
Sweet and stunning. The most unique characters I've read in a long time. Heartfelt and hopeful!
#5 – My Oxford Year by Julia Whelan
Julia Whelan has long been one of my favorite narrators. But, hearing her narrate her own story and characters was one of my favorite book experiences of the year. This book is exceptional!
#6 – The Idea of You by Robinne Lee
This book was as much of a group experience as you can get with a book. It's fresh and lovely and slightly taboo. I enjoyed the book and am obsessed with Robinne Lee's narration, but more than anything I have loved talking about this book with other #HayeSolNuts and developing an obsession with Harry Styles!
#7 – Royally Yours by Emma Chase
This is the prequel that I didn't even know I wanted! I adore this series and this is one of my most favorite stories in this series. It's historical with a modern feel and characters that are absolute perfection!
#8 – Banking the Billionaire by Max Monroe (The Year of Max Monroe)
2018 is the year I devoured everything written by the hilarious duo. But with all of the great stories to choose from, I have to pick Banking the Billionaire (#2 in the Bad Boy Billionaire series) because Thatcher Kelly is my most favorite hero ever written. Period. He does it for me. He's sweet, kind, caring, independent and co-dependent, confident, crazy in love with his heroine, but not so much that he's willing to sacrifice who he is! He's AMAZING! I've listened to this audio twice this year!!!
#9 – Tinfoil Heart by Daisy Prescott
I'm a believer! How about you? This is another complete unique story unlike anything else you've read. And, it's thoroughly enjoyable! This is an absolute gem!
#10 – Steadfast by Sarina Bowen  (The Year of Sarina Bowen)
Another "Year of" Author! It started with the amazing Bittersweet and I've devoured all of the books in the True North Series, the Brooklyn Bruisers Series and Him/Us, I have a few more on my list to enjoy. Everything she writes is fantastic! Steadfast has stuck with me more than any of the others. Jude broke my heart and mended it back together!
AND Now the Next Besties
I can't just leave it at 10, so here's 8 more stellar books to make it an even 18 for 2018!
Change of Hart – ME Carter
(Also the Year of ME Carter! I had a hard time deciding between this and Groupie! But love me some Jason Hart!)
Clover Chapel – Devney Perry
Switch Stance – M.E. Carter & Andrea Johnston
I Don't – Andrea Johnston
Burn for You – J.T. Geissinger
What a great year and I'm sure that there will be many more great reads to come in 2019! I thank you all for following the blog and sharing your favorite reads with me all year long! Books really do make friends, BFF's!