💙💙💙
Two years ago, his kiss left her reeling, but she pushed him away and they never spoke of it again.
Lena Andrews is bad at love, and has no intention of getting better at it.
Men are good for one thing, and love isn't it.
She's perfectly okay with finding happiness in her job as a comic book artist.
Yet, she can't shake the memory of her coworker's kiss.
Amos St. Clair has stayed the hell away from Lena Andrews for the last two years.
Work has filled his time and he's on the cusp of making a name for himself. When an opportunity to complete a project that's dear to Lena's heart presents itself, Amos seizes the opportunity – even if it means being with the woman he's avoided all this time.
Through their mutual passion for art and each other, their love blooms like a lotus flower out of a dark, muddy pool. But, is their love strong enough to withstand the challenges posed by the most important job of their careers?
💙💙💙
BFF K's Review of The Art of Us
The Art of Us is a breath of fresh air! It's a unique, original story that exposes the reader to a whole new world through well developed and engaging characters. This is a story that should not be missed!
Lena is strong and independent. She's reluctant to let others in or share any vulnerabilities that may expose her to unhappiness or heartbreak. Even when it comes to her co-worker and secret crush Amos.
Amos is drawn to Lena, but frustrated that she won't give him the time of day! He patiently bides his time chipping away at her rough exterior. When he finds opportunities to deepen their relationship – he takes them!
The world of comics/manga/animation was a whole new ball game for me, but I loved it! I had so many questions, I requested an interview with the author! This book is about travel, opening yourself to new experiences and relationships, working hard and living a full life. Amos and Lena are a wonderful couple and their journey is incredibly fulfilling.
The Art of Us is full of surprises, some angst, a little steam, big heart and a whole lot of hope. You'll fall in love with Amos right alongside Lena. I strongly recommend this unique and endearing story!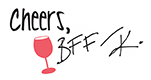 An advance copy of this book was received. Receipt of this copy did not impact the content or independence of this review.

💙💙💙
Giveaway
Click HERE to enter the Release Day Giveaway!
💙💙💙
About the Author
Hilaria Alexander never thought she'd be a writer one day. Reader? Yes. Book hoarder? You betcha. Then, she started reading romance – that's when she felt the need to write a story. Unfortunately, she didn't listen to her gut, and talked herself out of it A MILLION TIMES. She finally gave up a few years ago, when the urge to write was stronger than self-doubt. She loves funny, sexy romances wrapped with a huge happily-ever-after bow at the end. Her inbox is always open if you want to chat about one of her books.
💙💙💙