#Travel&Learn with Author Anna Othitis
The Series
Are you ready to take to the skies? Welcome Aboard Children! Come join the adventures of Captain Frankie and his flying angel as they travel across the world to some of the most popular, entertaining, and educational places in the world. Captain Frankie is waiting for you to book your ticket, safely stow your bags, and open your eyes to the beautiful places created for all of us to visit in My First
Travel Book series.
Have Fun and Enjoy These Greek Recipes "LET'S GET GREEK COOKING NOW"
Natural Traditional Healthy Cooking with flavors from natural herbs.
Nutritional home cooked Greek food has been proved by researchers to lessen health problems. The answer is to cook and eat a wide variety of minimal processed foods to cover all the nutritional bases.
The beauty of genuine Greek cooking and eating is using a good amount of extra virgin olive oil rich in oleic acid. Legumes are rich in vitamins, vegetables high in vitamins and fibres, the probiotics in yogurt, cheeses, antioxidants in red wine, whole wheat breads, cold-pressed vegetable oils along with good exercise such as walking all increase "good" cholesterol and a healthy heart.
Eat moderate portions and now and again spoil yourself with a Greek desert, baked with nuts and semolina.
As served aboard "Angelic Airlines"
BFF K & Coop's Review of My First Travel Book
This is so different from my usual reviews! But, here's the reason. We're planning a trip in my family. My BFF since the 3rd grade is living in Europe with her family for a year. And, we're going to visit. I've been looking for travel books for my 8-year-old son, Cooper. So, when this dropped into my lap, I jumped on the chance to read it.
Coop and I sat down last night and read through this short story. I would say it's perfect for an 8-10 year-old, or perhaps younger if they're an excellent reader. It was a quick read and covered six famous places in the world to visit. Cooper was particularly excited about Big Ben and the Eiffel Tower as we hope to visit those locations on our trip. When we finished the book (in about 15 minutes) I asked him a few questions.
BFF K: What did you like about the book?
Coop: All the different places to visit.
BFF K: What was your favorite place?
Coop: Big Ben
BFF K: Who do you think would like this book?
Coop: Kids, like 8,9,10 year-old kids would like it.
BFF K: What do you think now that you have read the book?
Coop: It makes me want to go visit those places.
And there's what you want from a good book, something learned and a sense of adventure instilled!
We highly recommend My First Travel Book!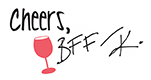 & Cooper
An advance copy of this book was received from the publisher. Receipt of this copy did not impact the independence or content of this review.
An Author Interview
Why did you decide to write a book? (Why do you write?)
I decided to write because I love teaching young children and giving them my knowledge. Children have to be taught to read from a young age and they love books, they have curious little minds.
How long have you been writing? (Did you write at school? Did you start recently?
I started writing at a young age, but I only published a few years ago when I came to the USA children were curious and had questions of the world beyond them, they did not realise and know that there was a world bigger than theirs.
How do you think you've evolved as a writer since you've started? (what have you learnt?)
I have learnt to be patient when it comes to selling and learnt that a lot of tweeting and push is needed to get my work and books known. We did not have this technology in Africa, so this was all new to me. Self publishing is also something I learnt to do.
Do you do a lot of research when writing a book? (if so, explain how or what you did)
Yes I do as I like and have to get my facts right as I am writing for children that are absorbing interesting information in my books.
Where do you draw your inspiration from? (what drives you creatively)
I draw my inspiration from our son Captain Frankie who is the main character in our children's travel books and from my family in general as well as my autistic student children that I love to teach and read to.
The Real Captain Frankie!
Can you relate to any of your own stories? (Give a personal explanation if you can!)
Yes when I travelled to Greece at a young age I was curious and fascinated that one could see other parts of the world and fly in the sky with an aeroplane. I loved discovering and being adventurous, curious about other cultures around the world.
What draws you to this genre? (why do you prefer to write the stories you do?)
I love to teach the children of the world and especially the unfortunate children of Africa who are unable to travel to the rest of the world due to poverty. They love to learn and hear about the world and beyond them. They love to watch aeroplanes flying above and wonder where they fly to and their purpose of being in the deep blue skies.
How many books have you written?
I have written 4 children's books and two Greek recipe books.
What is your favourite quote from a book?
Watch with glittering eyes the whole world around you, because the greatest secrets are always hidden in the most unlikely places. Those who don't who don't believe in magic will never find it. – The Minpins by Roald Dahl"
Any tips for aspiring authors?
Be proud of your work and never let anyone bring you down you have a unique talent and work on it. "Be bold and be Brave" my favourite quote in life.
Giveaway


Tweet #Travel&Learn @aothitis @BooksOnFireTour and tell us your favorite place to travel to as many times as you like!
The two (2) people with the most tweets will be chosen as the winners!
Don't forget to add your email in the Rafflecopter form above at least once, so we can get hold of you!
About the Author
Anna Othitis lived and was raised in the beautiful land and country of Zimbabwe, Africa (home will always be home. She left all of her life long memories, endless charity work and good people behind vowing that she will continue supporting the needy children in her land Zimbabwe, Africa and beyond.
Her husband George, sons Johnny, Elia and Frankie encouraged her to write her first children's book titled "My First Travel Book", inspired by Frankie (Captain Frankie), who is graduating from his Masters degree in Aeronautical Science and beginning his career as a professional pilot. Anna's favourite saying is "Be Bold Be Brave".
She was inspired to write her children's books with a vision to link up the children of the world with magical flights to so many beautiful places of interest and popularity on our wonderful planet Earth with all its beautiful some natural and some man made creations and resources. One of the beautiful natural wonders featured in her books is in her birth land of Zimbabwe "The Mighty Victoria Falls" All of her books educate our children and widen their scope of interest in the amazing surroundings, creations and nature to appreciate and look after our environment for many generations still to come.
So come along and fly these magical flights with Captain Frankie and Anna!

Image created by Books On Fire Tours and Cool Text: Free Logos and Buttons –