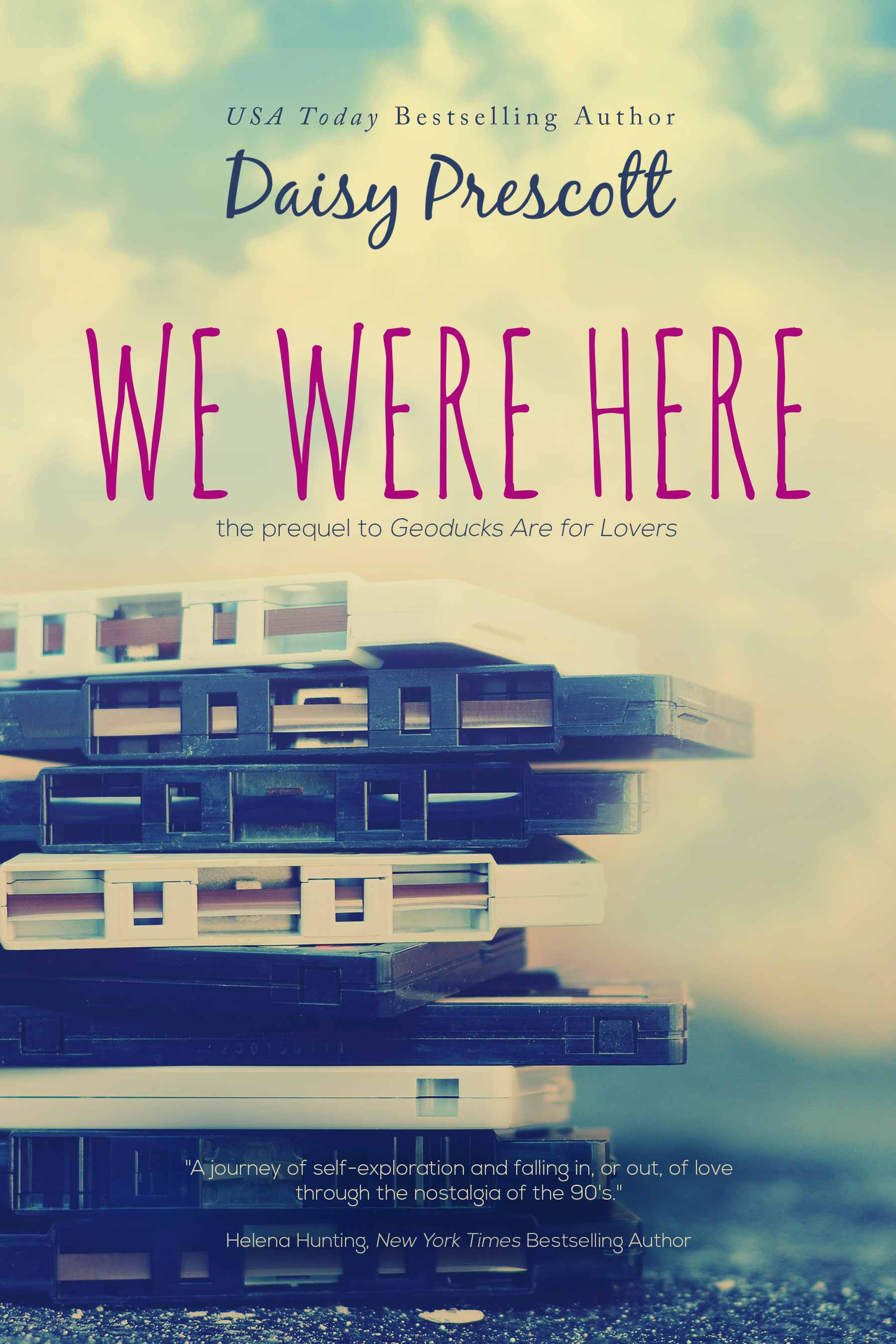 In the 90s …
texting involved paper and a pen …
… our selfies were Polaroids …
… our favorite music was on mix tapes.
Sex was dangerous, music was raw, and falling in love felt nostalgic.
We were friends and lovers.
We thought we knew everything.
We knew nothing.
We were here.
Set in the early 1990s, a time before the internet, social media, and smart phones, We Were Here is the prequel to Geoducks Are For Lovers. This book can be read as a standalone.
"This story has it all! Just like a mixed tape; we get a dose of steamy romance, angsty ballads and sweet love songs woven together in a compelling, heartwarming and sometimes heartwrenching journey of self-exploration." Helena Hunting, New York Times and USA Today Bestselling Author
Links to purchase We Were Here
Amazon      iBooks      Barnes & Noble      Kobo
BFF K's Review

Geoducks are for Lovers was my first Daisy Prescott book and I loved it. I found the characters so incredibly human and relatable. It was one of the first books I ever wrote a review for on Amazon.com and it lead me to all of the books and stories by Daisy Prescott. She is at the top of my list for go-to authors. So, imagine my excitement at a prequel to that fabulous book!
We Were Here by Daisy Prescott is an incredible flash back to the 90's. But, more than that, We Were Here is another wonderful, character driven, deeply emotional book that delivers all the feels! The book brings several chapters from each of the characters in Geoducks Are for Lovers. It's a multi-point-of-view approach that gives the reader a glimpse into the lives and loves of this group of friends. You get the chance to see what brought the gang together and the experiences that bonded them for life. It's almost like reading several interconnected short stories that build on one another.
I was in high school and college in the 90's so this book hits me with all the memories. I felt like I was there reliving the moments I met some of my best friends. Maggie, Selah, Ben, Jo, Gil, Lizzy and Quinn, I think they could have all been my friends. The 90's placement and references were spot on and so well done. It is a flashback, but feels so contemporary at the same time. It's delightful to read!
If you love rich characters in exceptionally normal and relatable human experiences that bring back memories and conjure feelings of love, warmth and nostalgia, you don't want to miss this book. As soon as I finished We Were Here all I wanted was more! I want more of these characters, more of these stories and more of the feels….all the feels!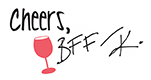 An Advance Copy was received in exchange for an honest review.
Icons receiving fewer than 5 aren't reflective of my enjoyment of that feature, but more about how much of each of these characteristics can be found in the book!

It's actually MULTIPLE POV = 7 POV's and they're all AMAZING! <3
Check Out Daisy's We Were Here Playlist on Spotify
About the Author
(If you like to follow authors on social media, Daisy is one of my most favorites!)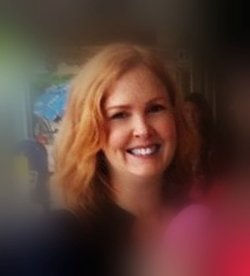 USA Today Bestselling Author Daisy Prescott writes romantic comedies with heart.
Her Modern Love Stories feature characters in their thirties and forties finding and rediscovering love in unexpected and humorous ways. Her Wingmen books star regular guys who often have beards, drive trucks, and love deeply once they fall.
Born and raised in San Diego, Daisy currently lives in a real life Stars Hollow in the Boston suburbs with her husband and an imaginary house goat. When not writing about herself in the third person, Daisy can be found traveling, gardening, baking, or lost in a good book.
To learn more about Daisy and her writing, sign up for her mailing list here
Send her an email at: daisyauthor@gmail.com
Twitter | Facebook | Author Goodreads | Pinterest | Instagram | Google+