Secrets.
Everyone has one.
Some are bigger than others.
And when secrets are revealed,
Some will heal you …
And some will end you.
Kate Sedgwick's life has been anything but typical. She's endured hardship and tragedy, but throughout it all she remains happy and optimistic (there's a reason her best friend Gus calls her Bright Side). Kate is strong-willed, funny, smart, and musically gifted. She's also never believed in love. So when Kate leaves San Diego to attend college in the small town of Grant, Minnesota, the last thing she expects is to fall in love with Keller Banks.
They both feel it.
But they each have a reason to fight it.
They each have a secret.
And when secrets are revealed,
Some will heal you …
And some will end you.

Bright Side is by far the saddest book I have ever read in my entire life. It is also one of the most uplifting stories filled with incredible characters and amazing life lessons. When I finished, I had a few questions and Kim Holden was gracious to answer those for me. I share her answers with you below in our 2nd edition of….
That's What She Said
An Author Interview with Kim Holden
BFF K: Let's get this out of the way….why did you write such a gut wrenching book? What was the inspiration behind the book?
KH: I really didn't intend for it to be gut wrenching. When I started
writing Bright Side I wanted to create the most believably positive female
character I possibly could. (That's still what the story's all about for
me.) Halfway through the book I completely changed the storyline to what
Bright Side is today. I don't outline, the story just evolved. It did end
up a bit heart wrenching, but I like to think of it as uplifting as well.
____________________
BFF K: Did you cry your eyes out when you were writing it?
KH: I didn't cry while writing Bright Side, but I felt it. I felt the
emotions the characters were going through and it made me sick to my
stomach for days.
____________________
BFF K: Was Kate inspired by anyone in particular? Her perspective on life and her huge heart and her lack of judgment are inspiring!
KH: Kate is truly the person I'd like to be when I grow up. She's a mash-up
personality-wise of all of my favorite women in my life. I'm very, very
lucky to know them.
____________________
BFF K: Do you personally relate to Kate or are you more like one of the other characters?
KH: There's probably a little bit of me in all of the characters. I hate
being late like Keller. I don't generally dance unless I've had a few
drinks like Shelly. I tend to drive a little bit like Kate. I LOVE music
like Kate. I hate the cold like Kate. My son's unofficial name is dude –
that's a little Gus. And I love pretty fiercely like most of them do. 🙂
____________________
BFF K: I love the music component to the story! Do you have a playlist of songs that you listened to as you wrote the book? Are they available on Spotify?
KH: I'm obsessed with music. I listen to it all the time, but especially
when I write because it feeds emotion. The playlist is on Spotify thanks to Cristal from the Bright Side family.
Here it is:
Bright Side Playlist
(Potential Spoiler Warning)
I cannot write without music—physically, psychologically, emotionally
impossible. The writing process for this book started late 2012 and
wrapped up early 2014. These are the songs that I fell in love with for
the first time, or the hundredth time, while writing Bright Side. They
inspired the overall vibe of the story and its characters, or in some
cases they inspired very specific situations or even entire chapters.
Kate's passion for music is my own, though I can't play an instrument and
I'm completely tone deaf when it comes to singing. Like Kate, I LOVE me
some strings, especially in unexpected places—they make any song sexy.
And I've got a HUGE thing for California bands. I'm lucky to say I've seen
most of these bands perform live (many of them while I was writing this
book)—the rest are on my bucket list.
We Might Be Dead By Tomorrow, Soko
If Bright Side has a theme song … this is it. It's like being privy to the
internal dialogue that goes on inside Kate's head. Just Kate talking to
Kate. And it's far from depressing, it's realistic and encouraging. And
the strings … ahh the strings. They're magical and so, so pretty.
400 Lux, Lorde
This is Kate and Gus. Their friendship. Solid. Laid-back. True. Easy.
Comfortable.
Eula, Baroness
My husband says this song is Rook. I'm not going to argue with him. When
he's right … he's right. It is Rook.
Sleeping Witch, Royal Thunder
I saw this band play live while I was writing Bright Side. They opened up
for Baroness and I'd never heard of them. They. Blew. Me. Away. The lead
singer's voice is a wall of sexy, aggressive, raw power – it's
intimidating. If Shelly had a theme song, this would be it.
Jump Into the Fog, The Wombats
The Wombats' lyrics are smart and clever. This song is no exception. It's
Gus.
Bug Eyes, Dredg
Dredg is the most underrated band on the planet. Bug Eyes is one of my
favorite songs. They're also from California, so naturally Kate would love
them. Phenomenal live.
Done With Love, Teenage Bottlerocket
You've gotta love any song that starts with "I got shit to do." Teenage
Bottlerocket is the best punk band around.  I've seen them play live many,
many times. They never disappoint.
Waiting All Night, Rudimental featuring Ella Eyre
I can see Kate, Clayton, and Shelly dancing to this song, because I can't
sit still when I listen to it. I love the energy—it's happy. Happy is
amazing.
Same Love, Macklemore and Ryan Lewis
The first time I heard this song I was in the car with my husband and son
driving down Church Ranch Road to go to lunch on a Saturday afternoon. I
remember it vividly because we all sat in complete silence (which is hard
for P. and I) and listened to the entire song. When it was over my husband
and I just looked at each other. It was a look of agreement. A look that
said I am totally on board with everything that guy just said. I wanted to
roll down the window and scream, "Yes! This guy gets it! He gets it!" This
song is for Clayton & Morris and Romero & Dan.
Mutilate Me, Teenage Bottlerocket
Another of my favorite Bottlerocket songs. This song is for Peter and
Evelyn … from Gus … with love.
Lullaby, The Cure
I love The Cure … LOVE them. I remember hearing them for the first time
when I was in eighth grade and it literally flipped a switch inside me. It
was an epiphany. I finally understood what made music so magical and
inspirational. It fueled a lifetime love of music.
Angels, The xx
The xx is one of my favorite bands and Romy Madley Croft is my favorite
female vocalist. I could include every song they've ever recorded, but
chose Angels because it fit within the context of the story. It's the
ultimate love song. This is how Kate sees Keller. If you have the chance
to see The xx live, do it!
My Song 5, Haim
This song is Kate. Everything about this song is badass. It's confident
and doesn't take any shit – just like Kate. This may be one of my favorite
songs of all time, I love it that much. Another California band. There
aren't many female guitar players killing it, but Danielle Haim is. She.
Kills. Live.
Sex, The 1975
I would include every song by The 1975 on this playlist if I could because
they're like children – hard to pick a favorite. I. LOVE. THIS. BAND.
Amazing, amazing, amazing live. This song is for Franco.
Panic Switch, Silversun Pickups
This song is controlled chaos, which makes it freaking genius. Love
everything about Silversun Pickups, but I especially love Nikki Monninger.
She is the most badass bass player ever, pretty dresses and all. And … yup
… California band.
Sweater Weather, The Neighbourhood
This song is Keller. It's his heart and all the feelings it holds for
Kate. I listened to this CD over and over and over again while writing
this book. Yet another California band.
Nothing Left to Say, Imagine Dragons
This is the song Gus writes after finding out about Kate. This is the song
they record together. I listened to this song no less than two hundred
times in the days leading up to writing that chapter. Every time I hear it
I can see Gus in my head in the recording studio singing his heart out …
and it gives me goosebumps.
Northern Lights, Thirty Seconds to Mars
Though I love early screamer Leto (think The Kill), Mars latest album was
released while I was writing this book. This song is my favorite on the
album. It's the oddball, and I mean that in the best possible way. And the
strings. I'll say it again … the strings. They're beautiful. This is the
kind of song I think Kate would write (at least in my head). And yeah, you
guessed it, California band.
Pictures of You, The Cure
Absolutely beautiful song. Breathtaking. Robert Smith is a god.
Let Her Go, Passenger
This song belongs to Gus and Keller. I heard this song for the first time
as I was working through the final few chapters in my head. I wrote those
chapters while listening to this song on repeat … repeat … repeat. It may
be the saddest song I've ever heard, but I love it.
Everything to Nothing, Manchester Orchestra
The title says it all. Manchester Orchestra tops my favorites list in two
catagories: best lyrics and best live performance. They're perfect.
Favor's Keeper, Index Case
This song is intense and desperate and passionate. And when it hits the
3:42 point hold on, because for the next three minutes it's perfection.
This song is Gus at the end of Bright Side moving into my next book, Gus.
"And I loved you more.
Then I loved you."
Best ending to a song ever written.
____________________
BFF K: Will there be follow-up books to Bright Side? I feel so invested in Gus, Keller, Shel, Clayton……I want to make sure they all end up ok.
KH: I'm working on Gus's story now. It will be a follow-up to Bright Side.
I hope to release it in May.
____________________
BFF K: What is your next project(s)?
KH: See above. 🙂 After that I don't know.
____________________
BFF K: I need massive amounts of wine and chocolate to pull my heart out of the Bright-Side-Funk. Have you taken out stock in companies that sell these items? It might be a good secondary investment strategy!
KH: Thanks for the tip. I'll ponder that. 😉
Thank you to Kim Holden for being such a great sport about sharing her thoughts with me AND for Bright Side. I'm beyond grateful for both!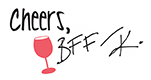 About the Author
I (Kim Holden) live in the greatest city in the world: Denver, Colorado. Some of my favorite things: reading, writing, the two coolest guys on the planet (my husband and son), my bicycle, Facebook, iced coffee, and music. I also love dreaming. And speaking of dreaming, I have a bit of advice for anyone reading this … follow your dreams. It's never too late. Get started today … heck get started RIGHT NOW! Make your dreams reality.
I love to hear from fellow readers. Love. It. Please come find me. We'll hang out. It'll be fun:
Facebook https://www.facebook.com/KimHoldenAuthor
Goodreads https://www.goodreads.com/author/show/7445352.Kim_Holden
My Website https://kimholdenbooks.com