Single
by Collette West
Stockton Beavers #1
Publication Date: April 22, 2016
Genres: Contemporary, Romance, Sports
Purchase: Amazon | Audible | iTunes
Underdog Luke "Single" Singleton is yearning to make a comeback. After getting hit in the neck with a pitch—an injury that nearly cost him his life—he has one last chance to play for his hometown team, the Stockton Beavers. But his mom has Alzheimer's, and he's all she has to depend on. How can he pursue his career, much less someone special?
Personal care aide Roberta Bennett is done dating baseball players. Having had her share of heartbreak, she heads to Stockton hoping for a fresh start. But after she finds Luke's mom outside, lost, and alone, she can't refuse when he hires her on the spot. Unbeknownst to Luke, Roberta is all too familiar with the violent tendencies of the pitcher who hit him.
Now that they're living under the same roof, the last thing either of them is looking for is a relationship. But it's not long before they find themselves drawn to each other. And right when Luke is thinking about finally making a change to his single status, a secret from Roberta's past emerges with the power to tear them apart.
BFF K's Review of Single – Audiobook

I love Luke Singleton! If you love the Sports Romance genre, specifically baseball. You'll be very pleased with this overall story. If I look at this book/audiobook as a whole, I am overall pleased with the story. If I pick it apart, not as much.
I really like Luke's storyline and Luke's character! He's an athlete coming back from an injury dealing with some pretty serious stuff in his home life. But, he's helped through it all by Roberta. She's kind, caring, compassionate and it's impossible for her to resist those same characteristics in Luke. The baseball, recovery and romance aspects of this story were spot on and I really really enjoyed them.
There were a couple of things that bothered me. Please take them with a grain of salt. Semi-Spoiler-Alert: There is an adoption storyline toward the end of this book. Many of you may know that our son is adopted and this is a very personal issue for me. There were just too many inconsistencies for me between the story and real life. I couldn't reconcile the inconsistencies and it made it hard for me to enjoy the ending of the story. But, if this isn't an personal issue for you, I think the conclusion could be really fulfilling, so don't let this stop you if that's not an hot button for you!
I love audiobooks. I listen to 2-3 a week, some are better than others and I'm able to overcome a lot of small annoyances. I loved the male narrator! I think he did an excellent job and I enjoyed his interpretation of the story. However, I did not care for the female narrator. Her voice had an awkward cadence. She maintained that rhythm regardless of the content of the sentences and dialogue. I would often find myself re-phrasing the passages in my head so they made better sense. And, I could never match her voice with the images in my head of the characters.
I think this is one instance where I would have liked to read the book more than listen to the audio. I'm basing my ratings on the overall story. I would say this is a good, solid, sports romance that delivers what you're expecting from the genre. If you can be forgiving about some oddities in narration, I think this is a story you can really enjoy.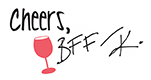 A copy of this audiobook was received from the author. Receipt of this copy did not impact the content or independence of this review.

Giveaway
About The Author
Collette West grew up as somewhat of a jock-nerd hybrid. Entering the world three weeks premature, her dad nearly missed her birth because he had seats behind the dugout for a sold-out, highly-anticipated match-up between two of baseball's biggest rivals. Not to be outdone, her book-loving mom taught her how to read by the time she was three. A love of the game coupled with an appreciation for the written word were instilled in Collette's impressionable brain from a young age. No wonder her characters believe in the philosophy: sports + romance = a little slice of heaven.
Splitting her time between the Pocono Mountains and Manhattan, Collette indulges her inner fangirl by going to as manygames as she can from hockey to baseball and downloading every sports romance novel in existence onto her iPad. When she's not clicking away on her laptop, she enjoys walking her dog in Central Park, satisfying her caffeine craving at the Starbucks on Broadway and keeping an eye out for Mr. Right. But above all, she loves dishing with her readers. Email her atcollette_west@yahoo.com.
She is the author of the New York Kings series which includes: NIGHT GAMES, GAME CHANGER, GAME ON, PERFECTGAME, INSIDE GAME and GAME WINNER.
About the Narrators
Narrator Aundrea Mitchell

After receiving her B.S. and MBA Aundrea fell madly in love and decided to start her family. Ten years and five children later she was quickly living the full time wife, mother and household management life. Needing a temporary escape from time to time Aundrea returned back to her first love – reading! After devouring everything she could get her hands on she thought, -what if she could mix her love of performance and literature in a professional capacity? Once getting involved in the world of book narration she quickly became hooked and when not with her family you can find her in her studio working hard to grow in her own storytelling abilities.
Narrator Gary Furlong
Gary is an up and coming Irish Audiobook narrator and Voice Actor. He has a true flair for accents and dialects and has lived all over the world including Japan, Ireland and Texas. He can make listeners laugh, cry, seethe, think and feel and loves working with authors and writers to bring their message to audio! Gary has over a decade of experience as an actor and improv artist. Do not be fooled by his rugged handsome exterior, on the inside he is even more rugged… too rugged really. It's becoming a problem.