Instead of eating ramen and meeting frat guys like most college freshmen, Peyton Arthur is on the campaign trail. Traveling with her mother, the Democratic pick for vice president, she's ordering room service, sneaking glances at cute campaign intern Dylan and deflecting interview questions about the tragic loss of her father. But when a reporter questions her paternity, her world goes into a tailspin.
Dylan left Yale and joined the campaign to make a difference, not keep tabs on some girl. But with the paternity scandal blowing up and Peyton asking questions, he's been tasked to watch her every move. As he gets to know the real Peyton, he finds it harder and harder to keep a professional distance.
When the media demands a story, Peyton and Dylan give them one—a fake relationship. As they work together to investigate the rumors about her real father and Peyton gets closer to learning the truth, she's also getting closer to Dylan. And suddenly, it's not just her past on the line anymore. It's her heart.
BFF K's Review

I love a good political plot and Red Blooded by Caitlin Sinead delivered loads of happiness! This is a coming of age story set with the backdrop of a political campaign. Peyton's mother is the United States Vice Presidential Candidate in the middle of a contentious campaign. Peyton's father was a best selling author who wrote a book about life and death as he was dying of cancer. The whole world feels as though they know Peyton even as she's trying to figure out who she is.
Most chapters in Red Blooded begin with what is supposed to be an excerpt from Peyton's father's book. It's typically an anecdote about something funny or poignant from their lives. I LOVED this part. These snippets perfectly set the scene for each chapter and kept the book moving along. And, I really felt as though these insights were critical to the story, the plot and the characters. I found them clever and moving and insightful. And, FYI (Caitlyn Sinead, I'm talking to you) – if that was actually a book written about life and dying, I would totally read it! Well done!
Dylan is a good guy, pulled from the hustle and bustle of the campaign trail (which he loves) to assist Peyton with her media and campaign related tasks. He has a heck of a time keeping her and her inquisitive nature out of trouble. He struggles with his need to be a professional political operative and his growing care for Peyton. The bulk of the story centers around a mystery over the true identity of Peyton's father. Her curiosity is peaked and she spends the majority of the book on a journey to discover the truth. Peyton is a strong, new adult, female character with poise and grace and intelligence. Her humanity and authenticity made the book come alive.
Red Blooded is a quick read, but it doesn't skimp on the character development. If you enjoy political plot lines, you'll definitely delight in this well crafted story!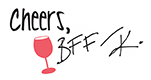 An ARC was received in exchange for an honest review
Add it to Goodreads HERE!
Amazon | Barnes and Noble | Kobo | iBooks
Giveaway
Want to win an Amazon gift card? You can enter via the Rafflecopter below or by clicking here!
About Caitlin Sinead
Caitlin Sinead is represented by Andrea Somberg at Harvey Klinger, Inc. and her debut novel, Heartsick, is available now from Carina Press. Her writing has earned accolades from Alfred Hitchcock's Mystery Magazine, Glimmer Train, and Writers & Artists, and her stories have appeared in multiple publications, including The Alarmist, The Binnacle, Crunchable, Jersey Devil Press, and Northern Virginia Magazine. She earned a master's degree in writing from Johns Hopkins University.
Website | Twitter | Facebook | Newsletter