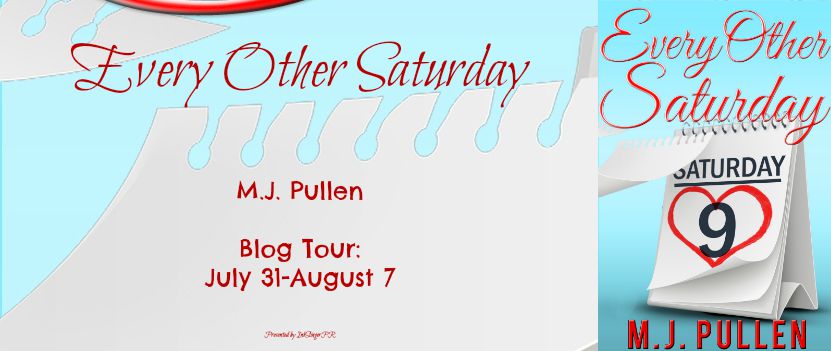 BFF Book Blog is pleased to bring you our review for the upcoming release of Every Other Saturday by M.J. Pullen! This is an absolutely wonderful book that I can't recommend enough!
From romantic comedy author M.J. Pullen comes a unique story about finding help when you need it most, and love where you expect it least.
Even though their daughters have been in the same Jewish preschool class for three years, struggling store owner Julia Mendel and sports blogger Dave "from the Man Cave" Bernstein have never gotten along. She sees him as a definitely arrogant, possibly misogynist symbol of everything that's wrong with the men in her life. He sees her as the odd, short-tempered PTA president, out to make his life more difficult at every opportunity.
As part of his job, Dave accepts an on-air challenge: go out with a different woman from a Jewish dating site every Saturday for the next four months, and blog the results. He quickly secures his daughter's favorite preschool teacher (and super-nanny) Ms. Elizabeth to make the experiment possible. Little does he know Julia is in desperate need of the same sitter for the same schedule, so that she can take a part-time job while pacifying her son, who has severe OCD.
A confrontation in the carpool lane leads to an uneasy compromise: they will pool their resources to share Ms. Elizabeth's services every-other Saturday night. After a while, Dave finds himself sharing his dating stories with non-Jewish Julia across her kitchen table; while she reluctantly turns to him for the masculine perspective – especially for her son – she's been missing since her divorce. As the Saturdays wear on, however, they may discover they have more in common than car seats and custody schedules.
BFF K's Review

I love that this is not an NA story, which seems weird to say, because I love the coming of age stories. But this is a book about already-adults. Real grown-ups dealing with intense and sometimes confusing emotional issues. But, they're grow-ups and I can relate to them in a way that I can relate to very few other characters.
The characters are really well written and developed and I loved jumping into their lives and situations. Their circumstances are so real. Life is messy and complicated. The characters and story lines are full of self-confidence and insecurities, success and failures, love and loss, and friendship and rivalries. It mirrors the highs and lows that we experience in real life.
This story felt so familiar, not in a "this is my boring life" kind-of-way, but in a way that I could relate to and understand the settings and emotions. As a child with divorced parents and a wife and mom, I just felt a connection to these characters and a deep desire to see them reach gratifying conclusions.
The ending of this story didn't disappoint. It is true to the storyline and the characters; it is real and raw and a little messy, but it also has an HEA (ending and epilogue) that is incredibly fulfilling. I believe that each of the characters I have come to care about achieve a realistic, but incredibly satisfying resolution!
If you're looking for a break from angsty NA novels, but still want a delicious story with great characters discovering who they are and what they want and need in life, I encourage you to read Every Other Saturday. You'll be so glad you did!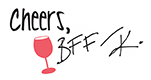 An ARC of this book was received in exchange for an honest review.
Buy Links
Links for more info and future availability
Giveaway
Be sure to visit M.J. Pullen's website to enter a GREAT Rafflecopter Giveaway!
About the Author
MANDA (M.J.) PULLEN, former therapist and marketer, is the author of complex, funny contemporary romances. She was raised in the suburbs of Atlanta by a physicist and a flower child, who taught her that life is tragic and funny, and real love is anything but simple. She studied English Literature and Business at the University of Georgia, and Professional Counseling at Georgia State University.
Manda has a weakness for sappy movies, juicy gossip, craft beer and boys who talk baseball. After traveling around Europe and living in cities like Austin and Portland, she returned to Atlanta where she lives with her family.