In DISCOVERING DELILAH…
After the death of her parents on the day of her college graduation, Delilah Armstrong thought she could finally follow her heart and come out to her closest friends, but the guilt of going against her parents' beliefs haunts her. The feelings she has for her best friend, Ashley, are stronger than anything she's felt before, but Delilah has never even kissed a girl, and fear stops her at every turn.
Ashley Carver promised herself that she would never again date another girl who wasn't out, but that was before she met intoxicatingly sweet and sexy Delilah.
When another girl offers to teach Delilah the ropes, it changes Delilah's whole world and gives her the courage to go after the only girl she really wants. But coming out isn't as easy as Delilah imagined, and moving past her parents' death and the feelings of guilt she is left with is even harder. The intense passion between Ashley and Delilah is too strong to deny, but coming together means risking everything.
Discovering Delilah is an edgy, evocative, romantic story of friendship, family, and the courage to love.
BFF K's Review

One of the things that I have loved most about the past year as a blogger is discovering new authors, new series and new genres that I would NEVER have picked up before. The second book in the Harborside Nights Series by Melissa Foster is the perfect example of this occurrence. I'm not sure I would have been lucky enough to bump into this series AND I'm not sure I would have picked up this book on my own. This is the first F/F love story that I have read.
I loved Delilah and Ashley. Their story is full of tension and self-discovery. It is romantic and butterfly-inducing and you'll want very much for them to find a happily ever after with one another.
Discovering Delilah is a love story. But, as much as it is a love story, it is a story about loving yourself, accepting who you are and living your truth. It is sweet and there's a little bit of steam, but it is really the story-arc for the series and the characters that I love most! When I read Catching Cassidy, the first story in this series, I was hooked on this cast of characters. I am invested in just 2 books and I'm anxious to know all of their stories.
This book, the entire series really, is unique and fresh and worth a read! I'm looking forward to more diverse and heart-felt stories coming in the series.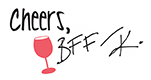 **An ARC was received in exchange for an honest review.
Discovering Delilah Buy Links: Amazon | B & N | iTunes | Kobo
BFF K also loved Catching Cassidy – the first book in the Harborside Nights Series. Read her review here.
Read Catching Cassidy: Amazon | B & N | iTunes | Kobo
a Rafflecopter giveaway

About the Author
Melissa Foster is an award-winning, International bestselling author. Her books have been recommended by USA Today's book blog, Hagerstown Magazine, The Patriot, and several other print venues. She is the founder of the Women's Nest, a social and support community for women, the World Literary Café. When she's not writing, Melissa helps authors navigate the publishing industry through her author training programs on Fostering Success. Melissa is also a community builder for the Alliance for Independent Authors. She has been published in Calgary's Child Magazine, the Huffington Post, and Women Business Owners magazine.
Author Links: Website | Facebook | Twitter | Goodreads