Eighteen-year-old Kricket Hollowell was looking for her place in the world when she discovered that the universe was bigger—and more dangerous—than she had ever dreamed. Now, whisked across space to the planet Ethar, Kricket learns that her genetic ability to see the future makes her a sought-after commodity…and the catalyst for war between her star-crossed parents' clans. According to Alameedan prophecy, one house will rise to power and the other will be completely wiped out, and Kricket's precognition is believed to be the weapon that will tip the scales.
A target of both the Rafe and the Alameeda houses, Kricket finds protection—and a home—in the arms of Trey, her Etharian bodyguard-turned-boyfriend. But her visions of what's to come disturb her deeply, especially since she must discover whether the gift of foresight will allow her to rewrite the future, or if her fate is as immovable as the stars.
The highly anticipated sequel to Under Different Stars, winner of four 2014 utopYA Awards.
BFF K's Review

Everything I loved about Under Different Stars (Kricket as a kick-ass heroine, Trey as a super-swoony hero and the incredible world that Amy Bartol has created) builds in Sea of Stars. Sea of Stars is the 2nd book in Amy A. Bartol's Kricket series and it seriously does NOT disappoint! I absolutely LOVED Under Different Stars and listed it among my 2014 Besties. I'm always a little nervous to read book #2 when I've loved the first book in a series so much. But, there is ZERO let-down with this book. The Kricket series confirms that paranormal romance is my favorite genre!
Sea of Stars barely gives you a chance to catch your breath from the stunning conclusion of book #1. Then, it races off at an incredible pace, full of the most heart-pumping, descriptive action sequences I've read since Mockingjay by Suzanne Collins. Just when you're convinced that Kricket can't take any more, and honestly – neither can you…..there's some sweet relief.
And this is where Trey truly shines. He's battling hard for one of the top spots on my book boyfriend list! Kricket and Trey's relationship is on an epic scale. Their love, loyalty, and devotion to one another will have you highlighting and re-reading paragraphs and scenes. I am obsessed with them as individual characters and as a couple. All of the book's characters are so well written. There is an entire cast of supporting characters with incredible stories and personalities. I feel as invested in all of them as I do in the main characters.
I will admit – through the first 40-50% of the book, I felt a little beat up and Sea of Stars definitely ends with a cliff hanger. But, it all builds up and spins into this incredible story that will have you flying through the pages faster than an escapee on a hover vehicle. One of my BFFs found this series and introduced me to the brilliance. After we finished Sea of Stars, we spent 40 minutes of our dinner date discussing the plot, our favorite characters and theories for what we think comes next for Kricket.
I also must gush about how much I love Amy Bartol's writing style. Her incredible words glide off the page, bounce around in my brain, and make my heart race. I love Amy Bartol's writing so much that I'm challenged to read other books. Few authors deliver the kind of detail, emotion, dialogue and depth that she brings to her books.
If you haven't read Under Different Stars, start it NOW! And, be ready to dive into Sea of Stars immediately. Then we'll all wait together for Darken the Stars, set to release in Fall 2015.
***Audio Note***
I have also listened to large parts of this book on Audible and it is fantastic as well. If you're a fan of audio books, this is a must-have!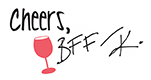 Amazon Links to Purchase The Kricket Series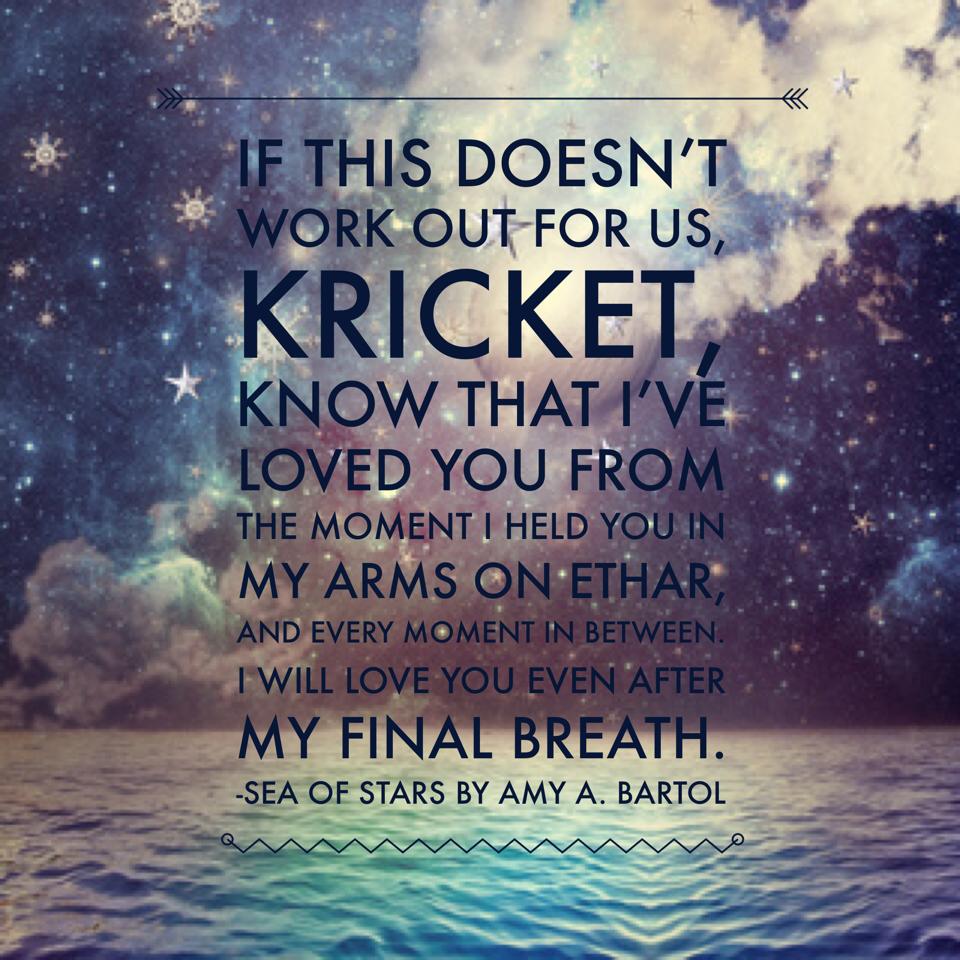 About the Author
I live in Michigan with my husband and our two sons. My family is very supportive of my writing. When I'm writing, they often bring me the take-out menu so that I can call and order them dinner. They listen patiently when I talk about my characters like they're real. They rarely roll their eyes when I tell them I'll only be a second while I finish writing a chapter…and then they take off their coats. They ask me how the story is going when I surface after living for hours in a world of my own making. They have learned to accept my "writing uniform" consisting of a slightly unflattering pink fleece jacket, t-shirt, and black yoga pants. And they smile at my nerdy bookishness whenever I try to explain urban fantasy to them. In short, they get me, so they are perfect and I am blessed. Please visit me at my website: http://www.amyabartol.com