Discover the man behind the music…Boone Stryker
CHASED BY LOVE
Love in Bloom: The Ryders #3
Melissa Foster
Actress Trish Ryder takes her job seriously and has no time for those who don't. When she's awarded a major role in a new movie featuring America's hottest rock star, Boone Stryker, she's beyond excited. The six-two, tattooed hunk of burning desire is known for his dedication to his craft—but when he ditches their first meeting, she begins to wonder if he's just another rocker with a great PR team.
Sex, booze, women, and music pretty much sum up Boone Stryker's private world. He's coasted through life playing by his own rules with plenty of people willing to cover his tracks, and he's not likely to change—until he meets a woman who refuses to give him the time of day, much less anything more.
Sparks fly from the first moment Trish and Boone meet—Tensions run hot and desire runs hotter when they're trapped together on a remote location with no place to hide. Will sparks ignite, or will a hurricane douse the flames?
This book was such a wonderful surprise! I've read all of the books in the Ryder's Series that have been released to date, so I was confident that I would read a good book. They have all been interesting and enjoyable reads, but Chased by Love is definitely my favorite so far! This book is a great combo of characters we know, and blended storylines from Foster's other series', combined with a really strong Rockstar/Hollywood Actress trope. The result is a thoroughly fulfilling page turner! (Though this is the 3rd in the series, it can be read as a stand-alone.)
Trish Ryder has the movie role of a lifetime and the chance to work with world famous, and super HOT, rockstar Boone Stryker. (Boone is absolutely swoon worthy! I picture him with the heart/mind of a poet and a body for built for wickedness.) Everything seems to be lining up perfectly to take Trish's career to the next level, but something is off in Boone's performance. Their sizzling chemistry seems to go MIA when the cameras roll. The stars are sentenced to 10-days sequestered together to figure it out.
Together Boone and Trish discover that there is so much more to both than just their public personas. The attraction sparked between them catches fire, and the reader gets singed by the flames. Trish and Boone are both great independent characters, but also a really exceptional couple as well. They navigate their feelings for each other, their personal dramas, the stress of the film and their burgeoning romance. The conclusion is an immensely satisfying, character-driven-story that delivers all the feelings and emotions you want in a great Romance. If you love the Rockstar/Hollywood Actor tropes, this one is sure to please!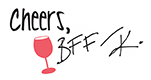 An advance copy was received in exchange for an honest review.
Read BFF K's Reviews for the other books in the Ryders Series
Giveaway
 About the Author
Melissa Foster is a New York Times & USA Today bestselling and award-winning author. She writes sexy and heartwarming contemporary romance, new adult romance, and women's fiction with emotionally compelling characters that stay with you long after you turn the last page. Melissa's emotional journeys are lovingly erotic, perfect beach reads, and always family
oriented.