Family law attorney Gabriella Liakos has one true love, Elpitha Island, where she grew up and hopes someday to return. But Elpitha is in financial ruins, and Gabriella will do anything to keep it from falling into the wrong hands.
Duke Ryder is a savvy real estate investor set on making Elpitha into an exclusive resort. Unlike other investors, he's not scared of purchasing a property where one family has roots so deep they practically reach the ocean floor…until he meets his beautiful, stubborn, and enticing tour host―the daughter of the owner of most of the island.
Gabriella sets out to dissuade Duke from purchasing Elpitha, but Duke has other ideas. He wants Gabriella and the island. Duke's powerful seduction draws Gabriella in, but can a savvy investor who's used to glamour and glitz, and a woman interested in preserving the culture she adores find a happily ever after together?
Amazon | B & N | Google Play | iTunes | Kobo
Check out BFF K's Review of Seized by Love – Ryders #1
BFF K's Review of Claimed by Love

You have to be ok with Insta-Love….Just a warning about this story line. When Duke and Gabriella meet one another there is an instant chemistry and attraction that overwhelms them both. Their trip from strangers to soul mates is so quick it will leave you spinning. If you're ok with Insta-Love, this is a really wonderful, romantic, heart-felt story.
Gabriella grew up on the fictional island of Elpitha. Though she spends her days as a successful family attorney in NYC, her heart longs to be on the island surrounded by family and friends. Duke comes to the island to consider the possibility of investing in the property and turning it into a bright and shiny playground for people with time and money to spend. But, when he meets Gabriella, his thoughts are only about saving the island and preserving her visions of both what it is and what it can be.
There is tension in the story, a push and pull of Gabriella and Duke learning one another and learning how to trust one another. (Though that's not really surprising considering the short time they've known each other.) There is no denying the spark that ignites between the two and their roller coaster relationship is steamy and sweet, just be sure to hold on for the quick and wild ride!
If you can accept and embrace an Insta-Love story with a sweet and determined heroine and a protective, caring, committed alpha hero, then this is definitely a one-click. Claimed by Love is a solid romance that takes the reader on a fun little ride.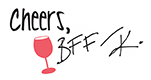 An advance copy was received in exchange for an honest review.
Giveaway
About the Author
Melissa Foster is a New York Times & USA Today bestselling and award-winning author. She writes contemporary romance, new adult, contemporary women's fiction, suspense, and historical fiction with emotionally compelling characters that stay with you long after you turn the last page. Her books have been recommended by USA Today's book blog, Hagerstown Magazine, The Patriot, and several other print venues. She is the founder of the World Literary Café and Fostering Success. When she's not writing, Melissa helps authors navigate the publishing industry through her author training programs on Fostering Success. Melissa has been published in Calgary's Child Magazine, the Huffington Post, and Women Business Owners magazine.
Melissa hosts an Aspiring Authors contest for children and has painted and donated several murals to The Hospital for Sick Children in Washington, DC. Melissa lives in Maryland with her family.
Visit Melissa on social media. Melissa enjoys discussing her books with book clubs and reader groups, and welcomes an invitation to your event.
Website | Facebook | Twitter | Goodreads