New York Times and USA Today bestselling author Jay Crownover continues her delightfully sexy Saints of Denver series with the next thrilling standalone, SALVAGED! Don't miss this amazing new novel and grab your copy today!
Hudson Wheeler is a nice guy. Everyone knows it, including his fiancée who left him with a canceled wedding and a baby on the way. He's tired of finishing last and is ready to start living in the moment with nights soaked in whiskey, fast cars, and even faster girls. He's set to start living on the edge, but when he meets Poppy Cruz, her sad eyes in the most gorgeous face he's ever seen hook him in right away. Wheeler can see Poppy's pain and all he wants to do is take care of her and make her smile, whatever it takes.
Poppy can't remember a time when she didn't see strangers as the enemy. After a lifetime of being hurt from the men who swore to protect her, Poppy's determined to keep herself safe by keeping everyone else at arm's length. Wheeler's sexy grin and rough hands from hours restoring classic cars shouldn't captivate her, but every time she's with him, she can't help being pulled closer to him. Though she's terrified to trust again, Poppy soon realizes it might hurt even more to shut Wheeler out—and the intense feelings pulsing through her are making it near impossible to resist him.
The only thing Poppy is sure of is that her heart is in need of some serious repair, and the more time she spends with Wheeler, the more she's convinced he's the only man with the tools to fix it.
BFF K's Review of Salvaged

Sometimes you come upon a series that you just want to live inside. You fall in love with the characters and the setting and their stories. You dream about their lives and their families and you desperately hope that they all find happily ever afters. Jay Crownover has delivered that experience and more with the Marked Men and Saints of Denver Series. And Salvaged is the PERFECT end to this ride!
Poppy has been damaged and abused at the hands of the people in her life who are supposed to love her. She lives her life skirting the edges. She hides away from most of the world, both the good and the bad. But, at her core, Poppy is a nurturer and a fighter. Wheeler sees it all. He sees her scars and her fears but he also sees her bravery and her hopes. Wheeler is book boyfriend perfection. He's a strong, independent, nurturing, patient, loving, caring man that fights for the woman he loves and deserves to be her partner.
I'm kind of heartbroken that this is the final chapter in this series and I will miss all of the characters so much, but none more so than Poppy and Wheeler. They're the couple that feels so familiar you will think about them in weeks and months to come and wonder how they are before you remember that they're not real and it breaks your heart all over again. You would not need to read the rest of the series to enjoy Salvaged, but you absolutely should.
I think everyone needs to read Salvaged and welcome Poppy and Wheeler onto your bookshelf and into your heart. Their love and their HEA are perfection. You'll want a Wheeler of your own before the book is done. Make sure to one-click Salvaged today. In a few weeks when you're still thinking about Poppy, Wheeler, and the gang, you can message me and we'll commiserate together!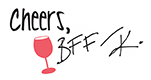 An advance copy of this book was received. Receipt of this copy did not impact the content or independence of this review.

Excerpt
I didn't want her to be scared of anything ever again.
Things at home had been rocky, rougher than class-five rapids in winter, but I was paddling for my life and prepared to ride it out. I couldn't let go. I wouldn't let go. I saw Poppy the day she walked through my shop and I started to feel how sore my hands and my heart were from holding on.
Her head was down, focused on the tips of her shoes. Her shoulders were hunched over and her long hair hid her face. She was skinny, so skinny, nothing but skin and bones. She was nothing that I should have noticed, not because she was clearly doing everything in her power to be invisible, but because I was supposed to have my eyes locked on my future and doing whatever I could do to salvage it. But I did notice her and I couldn't look away once I did.
She was obviously terrified, clearly out of her element and uncomfortable, but it wasn't her unease that called to me…it was her loneliness. I could feel it filling up the space that separated us. Stretching, growing, expanding until it was all I was breathing in and exhaling back out. It was bitter on my tongue and heavy across my skin because I knew the feeling well. I lived with it pressing me down and pushing me forward every minute of every day. The reason I was so set on the way things had to be, the reason I was singlemindedly set on settling down and building a life with the girl that was slipping through my fingers was because I never again wanted to be as alone as this girl was. I didn't want to be left and forgotten. I'd barely survived it the first time.
I did my best to sell her a car that was as beautiful as she was…a classic with clean lines and a flawless finish. She picked something practical and boring but that was ultimately safe and reliable. I understood her choice but it grated and annoyed me long after she left the shop. When she wasn't standing in front of me, she should have been easy to forget; after all, everything in front of me, everything I had been working for and toward, was falling down in front of my eyes. My world was collapsing in on itself and everything I thought I was so goddamn sure about turned out to be nothing more than lies and illusions. In the middle of all of it, I couldn't forget her sad eyes and shivering, shaking form. Her loneliness clung to me, unshakable and unforgettable. I didn't think I would see her again and against my better judgment I often found myself wondering how she was doing and if she had gotten a handle on all the things that seemed to be crushing her under their inescapable weight.
I was wrong about seeing her again, just like I was wrong about thinking that doing everything in my life differently from how my mother had lived hers would ensure my happiness and a future built on an unshakeable foundation. I was wrong about hard work and sacrifice being enough. I was wrong about holding on when what I was holding on to desperately wanted me to let go. All I was left with was bleeding palms, rope burns around my heart and scars on my soul.
The next time I saw Poppy Cruz it was my loneliness that was filling up the space, suffocating me, choking me, making me forget to handle her with care. I was nothing more than a vast, open wound. One that was raw, aching, throbbing, and leaking my heart and shattered emotions out everywhere. I felt like I'd lost everything, like my entire life had been nothing but a waste of time, nothing more than building blocks knocked over with the swipe of a careless hand. The girl I loved didn't love me back, my future was ultimately nothing more than a fuzzy, fractured blur. I couldn't see anything clearly other than waste and ruin.
But I saw her. And I saw that I scared her.
It was the last thing I wanted to do but my loneliness was just as big and just as consuming as hers was. It spread out, hungry and angry, looking to consume anyone that might try and challenge its reign.
I tried to pull myself together, apologized because I knew our paths would cross again now that she lived next door to my best friend. I didn't want to be another man that she was terrified of. I locked the loneliness down, wrestled it into submission, and tried to quiet down the wild inside of me that was howling, screaming at the loss of its mate. I wanted to be nothing more than gnashing teeth and tearing claws but I swallowed those instincts and allowed myself to be like a kicked puppy that just wanted to whimper and cry.
Poppy had been through more than I could imagine. She was the one I couldn't look away from, but even then, she managed to slip past me and disappear. She looked like honey but she moved like a ghost. I memorized everything about her even though she hardly let me see her face.
I wasn't supposed to be looking at anything other than how to salvage the mess my life was in, but she was all I could see.
Giveaway
 About the Author
Jay Crownover is the New York Times and USA Today bestselling author of the Marked Men, The Point, and the Saints of Denver series. Like her characters, she is a big fan of tattoos. She loves music and wishes she could be a rock star, but since she has no aptitude for singing or instrument playing, she'll settle for writing stories with interesting characters that make the reader feel something. She lives in Colorado with her dogs.