Sometimes a real hero lets you save yourself . . .
Sayer Cole and Zeb Fuller couldn't be more different. She's country club and fine-dining, he's cell-block and sawdust. Sayer spends her days in litigation while Zeb spends his working with his hands. But none of that has stopped Zeb from wanting the stunning blonde since the moment he laid eyes on her—even if the reserved lawyer seems determinedly oblivious to his interest.
Sayer is certain the rough, hard, hot-as-hell Zeb could never want someone as closed off and restrained as she is, which is a shame because something tells her he might be the guy to finally melt her icy exterior. When he shows up at Sayer's door needing her professional help, she's both disappointed and relieved that she won't get the chance to find out just how good he could be.
But as they team up to right a wrong and save a family, the steam created when fire and ice collide cannot be ignored.
BFF K's Review of Built

Are you looking for a bold, bearded, tattooed, reformed, sensitive, alpha Book Boyfriend? You need to meet Zeb! He is all of those things and so much more. When he finds himself faced with a circumstance that would send most people running in the opposite direction; he steps up and embraces his situation in a way that you wish everyone would. Through all of the changes in his life, Zeb has a bone-deep belief that Sayer is meant to be with him. He's not intimidated or cowed by the fact that she's smart, well-educated and independent. He finds her personal strength appealing and helps to uncover a softer side to her personality. Zeb loves every part of her.
Sayer is a strong female character who is almost strong to a fault. She's so determined to take care of things on her own that she doesn't want to be vulnerable and let Zeb into her life. Her process of growth and self-awareness is an interesting journey. She has a growing circle of friends and family. Sayer is accepting of people and has a strong desire to help and support those she loves.
When Zeb and Sayer finally come together, the chemistry is explosive. (I may never look at a freshly painted wall the same way again!)
Ahhhh, I'm in love with the new Saints of Denver series by Jay Crownover! I can't wait for more. A couple of additional notes: I did a combo read/listen and the audio format of this book is outstanding. I own most of Jay Crownover's Marked Men series. Though I know I will love them, I've never had time to get through the entire series. Even though the Saints of Denver is a spin off of that Marked Men series, I'm proof that you don't have to read the first to thoroughly enjoy the new series and characters. Built is a really solid choice for an outstanding, steamy, contemporary romance. It's a definite one-click recommendation!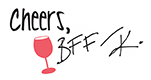 About the Author
Jay Crownover lives in Colorado. She loves tattoos and body modification and loves to incorporate what she sees into her writing. She loves to read, particularly any kind of great story that engages; and of course a pretty, tatted-up bad boy always makes it better.