We are thrilled to be bringing you the release of LIKE THE WIND by J. Bengtsson! Previously released as an Audible Original audiobook, LIKE THE WIND is now available in ebook and paperback. Be sure to grab your copy today!
Prepare to laugh, cry, and fall in love with this enthralling new romance from J. Bengtsson!
When a letter from his supposedly deceased mother finds its way into his hands, life changes in an instant for international pop star Bodhi Beckett.
Reeling from the deception of those closest to him, Bodhi spirals out of control and is sent to a secluded mansion in the coastal mountains of Southern California for some rest and relaxation. But the retreat proves to be anything but relaxing when a raging wildfire sets the landscape around him ablaze.
While escaping the flames, Bodhi rescues Breeze, a quirky, pet-loving woman, and together the two fight their way to safety. In the aftermath of the fire, Bodhi and Breeze hit the road to uncover the truth about his family. What neither of them expected is to forge a powerful connection that will change their lives forever…but can it survive the real world, or will it disappear like the wind?
Get your copy of LIKE THE WIND today!
Amazon | Audible

Like the Wind is a fantastic story with an intro that you'll never forget! I loved the characters and the fun, little, story line in this New Adult, rockstar romance! It's a must read or a must-listen. The audio is fantastic too!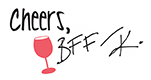 About J. BENGTSSON
A professional stay-at-home-mom for twenty-one years, Jill started her writing career in 2016 after reading a really bad rockstar romance. Although she had no previous writing experience and no desire to become an author, Jill was convinced she could write a better story.
And so began Cake: A Love Story. She wrote the novel for fun and added every single thing she'd ever wanted to read in a romance. Embarrassed by her newfound hobby, Jill kept her writing a secret from her family.
When the story was complete, she turned to Amazon to get the feedback she desired. Not thinking the book would ever sell, Jill planned to pull Cake off Amazon once it got a review or two but that never happened because, within a week of its release, Cake began to soar up the bestseller charts. Not only was Jill shocked by Cake's success but now she had a whole new burgeoning career on her hands…and some explaining to do. Needless to say, the news of Jill's secret book bay came as a complete shock to her husband and three children.
Jill is now a full-time writer.
Website | Facebook | Instagram | Twitter