From New York Times bestselling author Kylie Scott comes the second sizzling stand-alone novel in the Dive Bar series!
When his younger brother loses interest in online dating, hot bearded bartender Joe Collins only intends to log into his account and shut it down. Until he reads about her.
Alex Parks is funny, fascinating, and pretty much everything he's been looking for in a woman—except that she lives across the country. Soon they're emailing up a storm and telling each other their deepest, darkest secrets…except the one that really matters.
When Alex pays Joe a surprise visit, however, they both discover that when it comes to love, it's always better with a twist.
BFF K's Review of Twist

Kylie Scott is one of my favorite authors. I am highly confident I would be a fan of anything she writes! I absolutely adore the Stage Dive Series. It is one of my most recommended series and it holds a very special place high on my favorites shelves! I'm placing the stories from the Dive Bar Series right next to them on that shelf.
Dirty was the first book in the Dive Bar series and I thought it was an enjoyable read. Though it missed the high points of the Stage Dive Series, it is still a solid contemporary romance with great characters and witty dialogue. The Dive Bar series is composed of interconnected standalone stories. So, you can read and enjoy Twist even if you haven't read Dirty. I raced through the first 15% of Twist and then I felt a little drag from 20-40%, but I couldn't turn the pages fast enough from 40% through the end.
Joe has screwed up! When his younger brother quickly lost interest in his online dating account, Joe only meant to delete the account. But, something about Alex and her messages caused him to pause. He quickly found that writing Alex and waiting for her responses was the best part of his day. He didn't mean to lie or mislead, but he's going to have to come clean in a really BIG way!
Alex was initially drawn to the handsome photo on the dating site profile. But she soon found that it was the content and care in these messages that had her truly connecting with the sender. She decides to take a leap of faith and reach out to meet him in person. But, what will happen when she learns there's a whole lot more going on than she initially believed?
Alex is endearing and quirky. What she lacks in self-confidence, she makes up for in heart! Joe is sweet and swoony and his care-taking, problem-solving, dependable nature will win you over in no time. Together they're sweet, stubborn and sexy as hell. And you won't want to miss a minute.
The Dive Bar is a special place. It is filled with interesting, complex and likeable characters. I feel invested in the characters and their individual sagas. I want to belly up to the bar for many more rounds!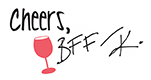 PS – There is a cameo from Stage Dive that will thrill any fan of those crazy rockstars!
An advance copy of this book was received. Receipt of this copy did not impact the content or independence of this review.
Excerpt from Twist
"I wanted to talk to you a bit more about what happened between us online," he said, his mouth a serious straight line. "How I came to use my brother's profile."
Ugh. "I'm pretty sure I found out everything I needed to know last night."
"I didn't mean to lie to you, Alex."
"Once is a mistake." I crossed my legs, kicking my black leather bootie back and forth. So I was a little aggravated. Sue me. "Months' worth of e-mails is not. You could have introduced yourself to me, Joe, told me who you really were. You chose not to. Christ, no wonder you kept putting off meeting. I should have known something was wrong."
"You're right. I shouldn't try to sell you excuses." A big sigh from my "friend."
"Truth is, I'm not used to being the bad guy. Usually I'm the one cleaning up my brother's messes."
"Lucky me."
About the Author
Kylie is a New York Times and USA Today best-selling author. She was voted Australian Romance Writer of the year, 2013 & 2014, by the Australian Romance Writer's Association and her books have been translated into eleven different languages. She is a long time fan of romance, rock music, and B-grade horror films. Based in Queensland, Australia with her two children and husband, she reads, writes and never dithers around on the internet. You can learn more about Kylie from http://www.kylie-scott.com/
FACEBOOK | TWITTER | FACEBOOK FAN GROUP | INSTAGRAM | GOODREADS