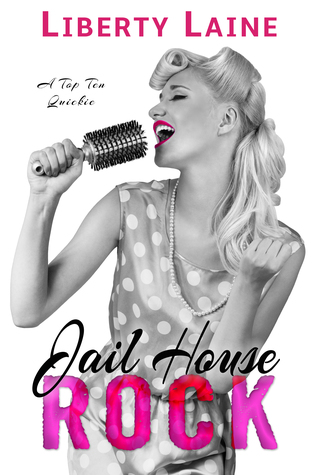 TITLE:  Jail House Rock
AUTHOR:  Liberty Laine
GENRE:  Contemporary/Erotic
COVER DESIGN:  Aly Martinez
RELEASE DATE:  
January 16 2017
I've got ninety-nine problems and all of them begin and end with the Coletrain twins.
Especially Millie Coletrain.
I don't know whether to kiss her or spank her.
Either way, she's mine.
Warning:  This is an erotic novella with laugh-out-loud ridiculousness, insta-love, a smart-mouthed heroine, and an over-the-top alpha bail bondsman.
Add Jail House Rock to your GOODREADS: http://bit.ly/2hPkAU3
About the Author
Liberty Laine is a writing duo made up of two smart-mouthed best friends who have a passion for romance and reading. They can usually be found together at their local Mexican restaurant with a margarita in one hand and a chip covered in cheese dip in the other. They spend their days being desperate housewives, blogging about books, and using all of their willpower not to eat all the cake and donuts.