At twenty-two years old, Sydney has a great life: She's in college, working a steady job, in love with her wonderful boyfriend, Hunter, and rooming with her best friend, Tori. But everything changes when she discovers Hunter's cheating on her–and she is left trying to decide what to do next.
Sydney becomes captivated by Ridge, her mysterious neighbor. She can't take her eyes off him or stop listening to the passionate way he plays his guitar every evening out on his balcony. And there's something about Sydney that Ridge can't ignore, either. When their inevitable encounter happens, they soon find themselves needing each other in more ways than one…
Original music created for Maybe Someday by musician Griffin Peterson can be accessed through the website listed in the ebook and paperback.
BFF A and BFF K Duo Review

BFF K's Initial Reaction
This may be my most favorite 'book experience' EVER! I love music and I love reading. The thought of pulling both of those together made me very excited and this didn't disappoint! I fell hook, line and bridge for Ridge and Sydney's story. Being able to read about their shared experience and then listen to the songs 'they wrote' was an amazing, multi-sensory experience. The story is heartwarming, angst-filled and surprising. Griffin Peterson has somehow put not only the words of the songs to music, but captured the essence of the story in every song. Everything about Maybe Someday is incredible.
BFF A's Initial Reaction
"There are only twenty-six letters in the English alphabet.  You would think there would be only so much you could do with twenty-six letters.  You would think there were only so many ways those letters could make you feel when mixed up and shoved together to make words."
Those twenty-six letters, formed into words, immersed in the thoughts and feelings of Ridge and Sydney, mixed with the lyrics and music,…all of these things combined made the perfect experience when reading Maybe Someday.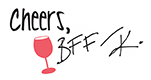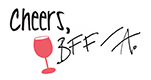 More About the Author:
Colleen Hoover's love for writing began in 1985 when she was five years old. Her first story was titled "Mystery Bob" and was a huge hit with her mother, who was really good at faking interest.
Colleen continued to write short stories for friends and family until December of 2011, when she decided to write a long story she titled, "Slammed." She self-published SLAMMED to Amazon in January, 2012 and it hit the NYT's bestsellers list in May, 2012. She has since signed with Atria Books, a division of Simon & Schuster, and now has six NYT's bestsellers. Colleen prefers to be called a writer, as the term "author" still terrifies her and makes this feel like a job with expectations. She doesn't work well under pressure and hopes writing will always remain fun and exciting.
Colleen's newest novel, UGLY LOVE, released August 5th, 2014. She is currently working on a new novel, CONFESS, which she is writing as fast as she can before she wakes up from this crazy dream.
You can follow Colleen on Instagram and Twitter @colleenhoover. You can also find her on her blog at www.colleenhoover.com where she holds a daily book-a-day giveaway, or on her very active Facebook page at www.facebook.com/authorcolleenhoover where she loves to give away more free stuff when her husband isn't looking.
Colleen also wants the world to know that writing short biographies in third person is incredibly awkward.