Two names. One face. A dangerous secret exposed.
Morgan never minded her boyfriend Flynn's dark and private nature. She found it mysterious and alluring. But now he's dead, and she can't move on. She feels much like her dying town, River's End, with its overgrown amusement park and abandoned houses: once happy . . . now fading away.
Hoping for some closure, Morgan uploads her only picture of Flynn to the social media site FriendShare along with a note to say good-bye. But she's shocked when the facial recognition software suggests she tag him as Evan Murphy. She's never heard of Evan. A quick search reveals that he lives in a nearby town and looks exactly like Flynn. Same eyes, nose, jawline. Only this boy is very much alive. Digging through layers of secrets, Morgan questions everything she thought she knew about her town, her boyfriend, and even her parents' involvement in this massive web of lies.
Forget Me is a heart-pounding novel that draws you in and keeps you guessing until the very end.
BFF A's Review


I was in the mood for a mind twisting, thought provoking, page turning book.  Forget Me was just what I needed to meet all of those needs.  When I read suspense books, I try to think one step ahead of the story line and do my best to figure out what is really going on.  Just when I think I had this one figured out, a new twist would come and take me by surprise.  You'll find yourself taking the journey along with Morgan as she works to find the truth about Flynn, finding out who Evan really is and putting  all the pieces of the puzzle together that involve the entire town.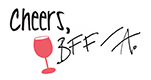 More About the Author:
Kim Harrington lives in Massachusetts with her husband and son. When not writing, she's most likely reading, watching one of her favorite TV shows, or fantasizing about her next vacation. Visit her on the web at www.kimharringtonbooks.com.