Colleen Hoover's romantic, emotion-packed debut novel unforgettably captures all the magic and confusion of first love, as two young people forge an unlikely bond before discovering that fate has other plans for them.
Following the unexpected death of her father, eighteen-year-old Layken becomes the rock for both her mother and younger brother. She appears resilient and tenacious, but inside, she's losing hope. Then she meets her new neighbor Will, a handsome twenty-one-year-old whose mere presence leaves her flustered and whose passion for poetry slams thrills her.
Not long after a heart-stopping first date during which each recognizes something profound and familiar in the other, they are slammed to the core when a shocking discovery brings their new relationship to a sudden halt. Daily interactions become impossibly painful as they struggle to find a balance between the feelings that pull them together and the forces that tear them apart. Only through the poetry they share are they able to speak the truth that is in their hearts and imagine a future where love is cause for celebration, not regret.
BFF K's Review


Slammed is another Colleen Hoover masterpiece! I was pulled through the book from one angst filled situation to another. The book literally gave me butterflies, like the High School crush kind of butterflies, from beginning to end. Will and Lake are one of my very favorite book couples. Their devotion to their families was inspiring and my heart was heavy at the burdens they both shouldered from such a young age. But, all of those things make them rich and wonderful characters and you will care desperately about how their story ends!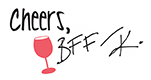 More About the Author:
Colleen Hoover's love for writing began in 1985 when she was five years old. Her first story was titled "Mystery Bob" and was a huge hit with her mother, who was really good at faking interest.
Colleen continued to write short stories for friends and family until December of 2011, when she decided to write a long story she titled, "Slammed." She self-published SLAMMED to Amazon in January, 2012 and it hit the NYT's bestsellers list in May, 2012. She has since signed with Atria Books, a division of Simon & Schuster, and now has six NYT's bestsellers. Colleen prefers to be called a writer, as the term "author" still terrifies her and makes this feel like a job with expectations. She doesn't work well under pressure and hopes writing will always remain fun and exciting.
Colleen's newest novel, UGLY LOVE, released August 5th, 2014. She is currently working on a new novel, CONFESS, which she is writing as fast as she can before she wakes up from this crazy dream.
You can follow Colleen on Instagram and Twitter @colleenhoover. You can also find her on her blog at www.colleenhoover.com where she holds a daily book-a-day giveaway, or on her very active Facebook page at www.facebook.com/authorcolleenhoover where she loves to give away more free stuff when her husband isn't looking.
Colleen also wants the world to know that writing short biographies in third person is incredibly awkward.