In Nashville, country stars are a dime a dozen.
I swore I'd never get caught up with one, but Boone Thrasher made a liar out of me.
I said I'd never put my heart on the line, but he didn't ask before he stole it.
Now we're facing my worst fears, and we'll see if this country boy is tough enough to see it through.
Girls like me don't get happily ever afters… but maybe he'll prove that wrong too.
BFF K's Review of Real Sexy

Meghan March is brilliantly consistent in all the best ways! She delivers characters that are likeable, stories that are engrossing, sexy scenes that are steamy, plots that are engaging and books I LOVE to read. March delivers consistently exceptional stories. I will read absolutely everything that she writes because I know it will provide a superior level of entertainment and all the feels! Real Sexy, book #2 in the Real Dirty Duet, is another great example of this consistency.
There are romance books where the hero and the heroine struggle to come together and that struggle is the central part of the story. Then, there are romance books where the hero and the heroine come together, it's clear they're together for the long haul and they fight an outside force together. Real Sexy is an example of my favorite of these two approaches to romance. You'll have to read it to discover which that is! 😉
If you're new to Meghan March's books, any of her duets provide a great entry point and a terrific reading experience. The Real Dirty Duet can absolutely be read as a stand-alone set, but for those who have read the rest of the series, this duet provides some glimpses into the lives of past and future characters. If you're a fan of March's writing, this duet delivers more of everything you expect – consistent goodness!
AND, if you're an audiobook lover, Sebastian York and Elena Wolf provide absolutely stellar performances that enhance the story so much! It's another audio lovers dream!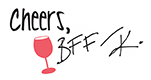 An advance copy of this book was received from the author. The reviewer purchased a copy of the audiobook. Receipt of the advance copy did not impact the content or independence of this review.

Start with Book #1 in the Duet! Read Real Dirty!
I have everything a guy could want—a new single burning up the charts, more money than a simple country boy could spend, and a woman I'm planning to marry.
Until she doesn't show up for my proposal.
The life I thought was so perfect, isn't.
The guy who thought he had everything, doesn't.
I've got my heart on lockdown, but life sends me straight into the path of a mouthy bartender who puts me in my place.
Now the only place I want to put her is under me.
I thought I was done with love, but maybe I'm just getting started.
About the Author
Meghan March has been known to wear camo face paint and tromp around in woods wearing mud-covered boots, all while sporting a perfect manicure. She's also impulsive, easily entertained, and absolutely unapologetic about the fact that she loves to read and write smut. Her past lives include slinging auto parts, selling lingerie, making custom jewelry, and practicing corporate law. Writing books about dirty talking alpha males and the strong, sassy women who bring them to their knees is by far the most fabulous job she's ever had. She loves hearing from her readers at meghanmarchbooks@gmail.com.
FACEBOOK | WEBSITE | INSTAGRAM | AMAZON AUTHOR PAGE | TWITTER