I have everything a guy could want—a new single burning up the charts, more money than a simple country boy could spend, and a woman I'm planning to marry.
Until she doesn't show up for my proposal.
The life I thought was so perfect, isn't.
The guy who thought he had everything, doesn't.
I've got my heart on lockdown, but life sends me straight into the path of a mouthy bartender who puts me in my place.
Now the only place I want to put her is under me.
I thought I was done with love, but maybe I'm just getting started.
BFF K's Review of Real Dirty

To preserve a non-spoilery review, there's not much that I can say about the first book in the Real Dirty, Real Sexy Duet, other than – YOU MUST GO BUY THIS BOOK! It is so absolutely fantastic that I don't want you to miss out! Boone Thrasher is country music's bad boy turned jilted lover. When he meets Ripley Fisher, he's suddenly having a hard time remember why he ever liked his ex in the first place!
Boone is a super-swoony, hard-rocking, strong-headed, kind-hearted, alpha male that will rock your world! Ripley is equally stubborn, hard-working, down to earth. Together they're electric.
But, that spark might just blow their worlds apart. Real Dirty ends on a bit of a cliffy, but the beauty of Meghan March's duets means you won't have to wait long to finish the duo when Real Sexy releases in just a few days! As with all of Meghan March's books, this one is NOT to be missed! It's an absolute, no questions asked, get ready to fall in love, one-click!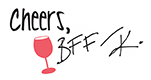 An advance copy of this book was received. Receipt of this copy did not impact the content or independence of this review.


Coming Soon
(But not soon enough!)
In Nashville, country stars are a dime a dozen.
I swore I'd never get caught up with one, but Boone Thrasher made a liar out of me.
I said I'd never put my heart on the line, but he didn't ask before he stole it.
Now we're facing my worst fears, and we'll see if this country boy is tough enough to see it through.
Girls like me don't get happily ever afters… but maybe he'll prove that wrong too.
PRE-ORDER NOW – RELEASING MAY 23
About the Author
Meghan March has been known to wear camo face paint and tromp around in woods wearing mud-covered boots, all while sporting a perfect manicure. She's also impulsive, easily entertained, and absolutely unapologetic about the fact that she loves to read and write smut. Her past lives include slinging auto parts, selling lingerie, making custom jewelry, and practicing corporate law. Writing books about dirty talking alpha males and the strong, sassy women who bring them to their knees is by far the most fabulous job she's ever had. She loves hearing from her readers at meghanmarchbooks@gmail.com.
FACEBOOK | WEBSITE | INSTAGRAM | AMAZON AUTHOR PAGE | TWITTER |