Fallen Heir by Erin Watt is live. These Royals are so bad and yet so good! It's time to be Royally Ruined again!

These Royals will ruin you.
Easton Royal has it all: looks, money, intelligence. His goal in life is to have as much fun as possible. He never thinks about the consequences because he doesn't have to.
Until Hartley Wright appears, shaking up his easy life. She's the one girl who's said no, despite being attracted to him. Easton can't figure her out and that makes her all the more irresistible.
Hartley doesn't want him. She says he needs to grow up.
She might be right.
Rivals. Rules. Regrets. For the first time in Easton's life, wearing a Royal crown isn't enough. He's about to learn that the higher you start, the harder you fall.
Warning: This book has a cliffhanger. The story will be resolved in Cracked Kingdom, due out January 2018.
Read Fallen Heir Today
BFF K's Review of Fallen Heir

I really should have read the Fallen Heir synopsis. I really should have. I always do. But, then again, what was the point? I know all of the characters involved in this series. And, since it's one of my all-time favorite series, it doesn't matter what the synopsis says, I'm reading this book anyway. But, if I had read the synopsis, I would have noted this little gem…..
"Warning: This book has a cliffhanger. The story will be resolved in Cracked Kingdom, due out January 2018."
It wouldn't have stopped me. I would have dived in and sprinted toward the finish regardless of that warning, but at least I would have known it was coming!
Fallen Heir is another mind-twisting, thoroughly engrossing, absolutely enthralling story that you won't be able to put down. The geniuses of Erin Watt have created this world that is unlike any other. It's shiny on the outside with an ugly, dirty underbelly that crawls with villains and secrets no one should uncover. And, the Royals are as grimy as they come.
But, they also have family bond and a code of loyalty to one another that is endearing enough to make you hope for the very best for all of them. This book centers around fan and family favorite, Easton Royal. He's a complex and multi-layered character. You'll love him one moment and want to throat punch him in the next. Easton is the walking wounded, but doesn't know how to help himself or at the very least stay out of his own way. You'll wish with all your heart that he can find a way to get himself out of the downward spiral he's creating.
Hartley Wright is just as complex, but much more together than Easton. And, she's right to be cautious when he sets his sights on her. Whether it's a friendship or so much more, Hartley knows that she has to guard herself against the Royal charm, at all costs. Their relationship is as endearing as it is frustrating and I'm not sure which emotion wins in the end.
I'm not going to spoil any plot points, and there are some doozies, I'm just going to tell you that this book will blow your mind. There are twists and turns you don't see coming and the very end will leave you with your jaw agape and your heart cracked open. Someone please tell me how I'm going to get through the next 4 months? I'll be counting down the days until the release of Cracked Kingdom. It hurts like hell, but being #RoyallyRuined by this crew is worth every pain!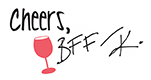 An advance copy of this book was received. Receipt of this copy did not impact the content or independence of this review.
Buy Broken Prince
Read BFF K's Review of Broken Prince
Buy Twisted Palace
Amazon Paperback  US Amazon Kindle   iBooks    Barnes & Noble     Kobo
UK     CANADA     Australia     Germany
France     Spain     Italy     Netherlands     Japan
Read BFF K's Review of Twisted Palace
About the Author(s)
Erin Watt is the brainchild of two bestselling authors linked together through their love of great books and an addiction to writing. They share one creative imagination. Their greatest love (after their families and pets, of course)? Coming up with fun–and sometimes crazy–ideas. Their greatest fear? Breaking up. You can contact them at their shared inbox: authorerinwatt@gmail.com
https://www.facebook.com/authorerinwatt/