I am so fortunate to have an incredibly vast group of really interesting and immensely talented friends! A few weeks ago, one of my good friends announced that she has been tapped to be the permanent host of a weekly show and podcast on Nebraska's NPR station.
My friend, Pat Leach, is the Director of the Lincoln City Libraries AND the new host of All About Books on NET Radio. Because she's a librarian and I LOVE books, I often talk her ear off about my love of reading. It is Pat who reminds me now and again that I should always read books that I love no matter what any one else thinks or says about it! She is a tireless champion of books and book lovers.
I was flattered when Pat asked me if I would join her on an episode of All About Books as a guest reviewer. She asked me to pick any book to review and discuss with her. I was absolutely giddy about it! We also chatted a little bit about reading and blogging. Today, my little episode of All About Books airs on NET Radio and the podcast is available online.
I am thrilled to review (again) The Collectors' Society by Heather Lyons. I LOVE this book so much that I want everyone to read and love it too! And, I believe it is the perfect book for book lovers!
And, here is the All About Books Podcast:
I LOVE books! I LOVE talking about books! I LOVE sharing the books I LOVE! That is what has made this blogging journey so much fun. I hope that all of you are blessed with lives full of books and wonderful, insightful, supportive friends to share them with!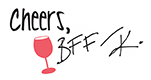 See more of the amazing Pat Leach in action!

Don't miss the first three books in Heather Lyon's The Collector's Society Series…

THE COLLECTORS' SOCIETY
Read BFF K's Review of The Collectors' Society

THE HIDDEN LIBRARY
Read BFF K's Review of The Hidden Library

THE FORGOTTEN MOUNTAIN
Read BFF K's Review of The Forgotten Mountain
About Heather Lyons:
Heather Lyons writes epic, heartfelt love stories and has always had a thing for words. In addition to writing, she's also been an archaeologist and a teacher. She and her husband and children live in sunny Southern California and are currently working their way through every cupcakery she can find.