Sound is an abstract concept for most people. We spend our lives blocking out the static in order to focus on what we believe is important. But what if, when the clarity fades into silence, it's the obscure background noise that you would give anything to hold on to?
I've always been a fighter. With parents who barely managed to stay out of jail and two little brothers who narrowly avoided foster care, I became skilled at dodging the punches life threw at me. Growing up, I didn't have anything I could call my own, but from the moment I met Eliza Reynolds, she was always mine. I became utterly addicted to her and the escape from reality we provided each other. Throughout the years, she had boyfriends and I had girlfriends, but there wasn't a single night that I didn't
hear
her voice.You see, meeting the love of my life at age thirteen was never part of my plan. However, neither was gradually going deaf at the age of twenty-one.They both happened anyway.
Now, I'm on the ropes during the toughest battles of my life.
Fighting for my career.
Fighting the impending silence.
Fighting for her.
Every night, just before falling asleep, she sighs as a final conscious breath leaves her.
I think that's the sound I'll miss the most.
Each book in this series can be read as a standalone.
Buy Fighting Silence Today
Amazon Kindle     Amazon Paperback     Audible
BFF K's Review of Fighting Silence – Audiobook

Till Page has to fight for absolutely everything in his life. He's a born fighter but an equally born protector and a tremendously hard worker. I can't remember the last time I genuinely liked a hero so much and wanted so badly for him to succeed!
Eliza Reynolds is Till's best friend. But, she's so much more. She's the tether that keeps him grounded, the sail that keeps him moving forward and the reason he works and dreams for so much more. Eliza is clever, mature, focused and determined. She's steadfast in her commitment to Till and their future together.
My heart broke for the upbringings that Till (and his brothers) and Eliza had to endure. There's also the issue of Till's impending hearing loss. But, I loved the way they triumphed over their circumstances, using the skills and resources available to create a better life. Fighting Silence is powerful, suspenseful, hopeful and romantic.
In the audiobook, all of this is brought to life by two fantastic narrators: Laura Jennings and Carson Beck. The pacing and phrasing of both is excellent. The audiobook is easy to slip into and incredibly engaging. If you're a fan of audiobooks, I highly recommend Fighting Silence. I'm hoping to finish the rest of this series on audio this year. I'm looking forward to more of the On The Ropes Series, the characters, the exciting storylines and the exceptional delivery!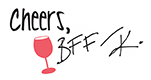 This audiobook was given at no cost by the narrator via Audiobook Boom. Receipt of this copy did not impact the content or independence of this review.

About the Author
Originally from Savannah, Georgia, USA Today bestselling author Aly Martinez now lives in South Carolina with her four young children.
Never one to take herself too seriously, she enjoys cheap wine, mystery leggings, and baked feta. It should be known, however, that she hates pizza and ice cream, almost as much as writing her bio in the third person.
She passes what little free time she has reading anything and everything she can get her hands on, preferably with a super-sized tumbler of wine by her side.