Release Date: August 16, 2016
Sex. Lies. Greed. Power. Scandal. Politics.
Political strategist, Elizabeth McNeal has been called a lot of things throughout her career—bitch being at the top of the list—but she doesn't let it get to her. She's bold, she's blunt, and she takes orders from no one. This is how she's survived working in a man's world. She's the master of diversion, and her specialty is winning an election—no matter the cost.
That is, until she meets her new client, Democratic candidate, Congressman William Baxter. Kind, considerate, insanely handsome, honest, and ten years her junior, he's a unicorn among politicians. He infuriates her. He challenges her. Most of all, he makes her see past the scandalous world of politics and helps her to discover the heart of the woman inside her.
With sparks flying between them and the election rapidly approaching, the last thing either of them need is to be caught in a compromising position. Some lines are meant to be crossed and some rules broken, but for Elizabeth and Liam is it worth the cost of being politically incorrect?
BFF K's Review of Politically Incorrect

I'm a sucker for a political romance and this one delivers a powerful storyline that is sure to please the pickiest pundit. (sorry, I couldn't resist that alliteration!)
Elizabeth McNeal is the real deal! She's a strong, smart, savvy political operative that knows the best moves to make to make sure her clients come out on the winning side of every race. When she meets William (Liam) Baxter, politics are no longer the most important thing in her life. William is that rare politician who speaks with honesty, means what he says, and truly wants to make the country better. (I long for a real life Liam Baxter!) Elizabeth wants to help him win a coveted spot in the US Senate; but she is pretty sure she wants to win the spot warming up his bed just as badly. Their immediate and undeniable attraction creates some fabulous angst-filled moments. Elizabeth is also a few years older than Liam. This fact bothers her much more than it does Liam, but it's part of what leads to the angst that drives the storyline. The story is packed full of drama and some interesting characters, making you wonder "who can be trusted in the political-snakes-den?"
Politically Incorrect is a quick read, full of interesting plotlines and intriguing characters. There are also more than a couple of super steamy scenes to deliver all the feels! If you're a fan of Political Romance, this should be a definite one-click release for you!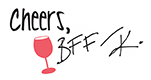 An Advance Copy was received in exchange for an honest review.

Giveaway
One of Two Signed Paperbacks of Politically Incorrect by Jeanne McDonald
Direct Link: http://www.rafflecopter.com/rafl/display/0cba4250295/?
About the Author

Jeanne McDonald is an author, a mother, a wife, a student of knowledge and of life, a coffee addict, a philosophy novice, a pop culture connoisseur, inspired by music, encouraged by words, and a believer in true love. When she's not spending time with her family, she can be found reading, writing, enjoying a great film, chatting with friends or diligently working toward her bachelor's degree in literature. A proud Texan, Jeanne currently resides in the Dallas/Fort Worth area with her family.
Connect with Jeanne
Website: http://www.jeannemcdonald.com
Facebook Author Page: http://bit.ly/2ahMlB3
Facebook Reader Group: http://bit.ly/2ardmBi
Newsletter: http://eepurl.com/VFamn
Twitter: http://bit.ly/2ant56n
Pinterest: http://bit.ly/2avdUre
Tumblr: http://bit.ly/2aaCDhu
Google+: http://bit.ly/2aazNdf
YouTube: http://bit.ly/2aaDT42
Goodreads Author Page: http://bit.ly/2awz2ii
Amazon Author Page: http://amzn.to/29f6C9z
BookBub Author Page: http://bit.ly/2arcEEm