AVAILABLE NOW
Dear Bridget,
I'm writing this letter because it's highly doubtful I'll ever garner the courage to say this to your face.
So, here goes.
We're totally wrong for each other. You're the proper single mum with a good head on your shoulders. I'm just the carefree British doctor passing through town and temporarily living in your converted garage until I head back to England.
But here's the thing… for some bloody reason, I can't stop thinking about you in very inappropriate ways.
I want you.
The only reason I'm even admitting all of this to you right now is because I don't believe it's one-sided. I notice your eyes when you look at me, too. And as crass as I appear when we're joking around about sex, my attraction to you is not a joke.
So, what's the purpose of this note? I guess it's a reminder that we're adults, that sex is healthy and natural, and that you can find me just through the door past the kitchen. More specifically, it's to let you know that I'm leaving said door cracked open from now on in case you'd like to visit me in the middle of the night sometime.
No questions asked.
Think about it.
Or don't.
Whatever you choose.
It's doubtful I'll even end up sliding this letter under your door anyway.
–Simon
AVAILABLE NOW
BFF K's Review of Dear Bridget, I Want You

Neither Bridget nor Simon are looking for a relationship. They're certainly not looking for love. But, the tale weaved in Dear Bridget, I Want You proves that sometimes love will come looking for you and when you least expect it!
Bridget is a widow raising her young son and doing the best that she can. Simon is never supposed to be more than a tenant renting a room in their home. Neither believes there can be more. Each are closed off for their own reasons until an unexpected exchange of late night love notes shifts their outlooks on the future.
Simon and Bridget have many expected and unexpected challenges to deal with and overcome. One in particular is a twist I didn't see coming and it only adds to the excitement of the story. Bridget and Simon are great characters and their growth is fun to experience!
Dear Bridget, I Want You is a sweet and sentimental story about taking a second chance at love when the opportunity presents itself. This book is about strong characters who only get better when they give in to the love (and lust) they feel. You'll fall in love with Bridget right along with Simon and Simon….this dirty-talking, big-loving Brit will win your heart and melt your panties! You will never regret adding this charming story to your TBR!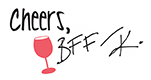 An advance copy of this book was received. Receipt of this copy did not impact the content or independence of this review.

About the Authors
Penelope Ward is a New York Times, USA Today, and #1 Wall Street Journal Bestselling author of thirteen novels. With over a million books sold, her titles have placed on the New York Times Bestseller list seventeen times. She is the proud mother of a beautiful 12-year-old girl with autism (the inspiration for the character Callie in Gemini) and a 10-year-old boy. Penelope, her husband, and kids reside in Rhode Island.
Facebook Fan Group | Facebook | Website |Twitter | Instagram
Vi Keeland is a #1 New York Times Bestselling author. With more than a million and a half books sold, her titles have appeared in over eighty Bestseller lists and are currently translated in seventeen languages. She lives in New York with her husband and their three children where she is living out her own happily ever after with the boy she met at age six.
Website | Facebook Fan Group | Facebook | Twitter | Instagram
Other books from Vi Keeland & Penelope Ward
Playboy Pilot
Amazon US     Amazon UK     Amazon Paperback     iBooks     Nook     Kobo     Google Play
Cocky Bastard
Amazon US   Amazon UK   iBooks   Kobo   B&N
Stuck-Up Suit
Amazon US Amazon UK Amazon Paperback iBooks B&N Kobo
Mister Moneybags
Amazon     Barnes & Noble     iBooks      Kobo
Other books from Vi Keeland:
Life on Stage series (2 standalone books)
Beat
Amazon US    Amazon UK    iBooks    Kobo    B&N
Throb
Amazon US    Amazon UK    Barnes & Noble    iBooks    Kobo
MMA Fighter series (3 standalone books)
Worth the Fight (MMA Fighter Series, Book One)
Amazon    Barnes & Noble    Kobo    Smashwords    iBooks
Worth The Chance (MMA Fighter Series, Book Two)
Amazon US    B&N    iBooks    Kobo    Smashwords
Worth Forgiving (MMA Fighter Series, Book Three)
The Cole Series (2 book serial)
Belong to You (Cole Series, Book One)
Amazon US   Amazon UK   Barnes & Noble   iBooks   Kobo
Made for You (Cole Series, Book Two)
Amazon US   Amazon UK   Barnes & Noble   iBooks   Kobo
Standalone novels
Beautiful Mistake
Amazon    iBooks    B&N   Kobo   Google Play
Egomaniac
Left Behind (A Young Adult Novel)
First Thing I See
Amazon US   Amazon UK   Barnes & Noble
Bossman
Amazon   iBooks   B&N   Kobo   Google Play
The Baller
Amazon   iBooks   B&N   Kobo   Google Play
Other books from Penelope Ward:
Drunk Dial
Mack Daddy
Amazon     iTunes     B&N     Kobo
Sins of Sevin
Amazon     iTunes     B&N     Kobo
Neighbor Dearest
RoomHate
Amazon US Amazon UK iBooks Kobo Nook
Stepbrother Dearest
Gemini
Jake Undone (Jake #1)
My Skylar
Jake Understood (Jake #2)