Release Date: September 22, 2014
Genre: New Adult Romance
My name is Mariah Huxley, and I'm a reformed slut.

The only year I attended college, I spent on my back, living on a constant high from sex and booze. That was, until my wayward ways left me with the greatest responsibility one could have.

Fast forward seven years, and I am Mariah Huxley, a twenty-six-year-old, single mother, living in the unforgiving world as an adult. I work hard to take care of us, and I am happy. I'm happy until I close my eyes at night and realize that's not the case at all. Something is missing. My soul, my body, and my heart—they've all been drained of anything exciting. That's until the night I finally allow myself to live, and I meet him.

When he touches me, I awaken and slowly become resurrected. However, will the relationship we've started be one I'm prepared to handle? I am strong enough to endure many things, but am I strong enough to sustain this connection with him.

My name is Jason Cain, and I am who I am.

Some may call me determined, but the majority of society views me as a prick. To them, I'm an arrogant jerk who defies the standard rules of life to get what I want. I couldn't agree more.

I was born on the streets, loved by no one. The only person I had was me. Once adopted by the state, I vowed to myself to become a man of means. I vowed to become a man who would be respected from the moment I walked in a room.

Fast forward several years, and I am Jason Cain, a thirty-two-year-old, successful entrepreneur, and self-made millionaire. My life is all about time, which includes making gut reaction business deals, growing my empire, and being in the company of beautiful women. I have time for only one thing, my satisfaction. That's until the night she strolls into my nightclub.

When she touches me, I feel every wall I've built up slowly crumble around me. I disintegrate. However, will the relationship we've started be one I can leave behind? Or will I lose the part of me that's kept me going my entire life? Am I strong enough to survive her?

Or will this be our last call?
 BFF K's Review

I really enjoyed reading this book. Mariah is a single mom working hard and doing her best to raise her son and keep her sanity. She has a very colorful cast of characters that surround her. She meets Jason Cain, Miami's most eligible bachelor, and their instant connection is remarkable. They're drawn toward one another, but both have pasts and secrets that threaten their relationship. I was quickly turning the pages waiting to see how they would learn about and deal with those discoveries.
The writing is a little "rough", i.e. some of the language or phrases just weren't phrases I would ever use. I found it a little distracting. BUT, not enough that it detracted from my overall desire to see how the story ended. It's a really interesting plot and laugh out loud funny at times!




I'm thrilled to have received an ARC and bring you a peak into this fun little romance!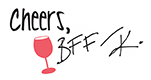 Excerpt
I grasp his hands and look directly into his face. I'm going to tell him. The sex talk. We're having it. Yep, we're going to have it and it's going to be now.
"Boning is another word for… p-p-p-poking someone with a chicken bone." Bold face lie. Damn, I suck as a mother.
"Like when you get done eating a chicken leg, you just poke someone with the bone? Who'd you eat chicken with last night?" Royce is smiling with delight and so happy with the answer I've provided.
"Yep, just like that. I was with Aunt Shelby and Aunt Giselle," I say, trying to get the disappointment out of my voice.
"Sweet, boning! I can't wait until we have chicken again. I'm gonna bone everyone!" Royce hops off his lap and runs to his room.
Playlist
I LOVE book playlists! This one is really, really good!
About the Author
M.S. Brannon was born and raised in the Midwest. She still resides there today with her wonderful husband and son. When she is not writing or reading, she spends time with her family, watching movies, and discovering new music. She writes romance because she believes love and heartache is the rawest emotion one can experience.
Facebook | Goodreads | Twitter | Website
Giveaway!