Game of Love is set in the high-stakes world of professional tennis where fortune and fame can be decided by a single point.
Gemma Lennon has spent nearly all of her 21 years focused on one thing: Winning a Grand Slam. After a disastrous and very public scandal and subsequent loss at the Australian Open, Gemma is now laser-focused on winning the French Open. Nothing and no one will derail her shot at winning – until a heated chance encounter with brilliant and sexy Andre Reyes threatens to throw her off her game.
Breaking her own rules, Gemma begins a whirlwind romance with Andre who shows her that love and a life off the court might be the real prize. With him, she learns to trust and love… at precisely the worst time in her career. The pressure from her home country, fans, and even the Prime Minister to be the first British woman to win in nearly four decades weighs heavily.
As Wimbledon begins, fabricated and sensationalized news about them spreads, fueling the paparazzi, and hurting her performance. Now, she must reconsider everything, because in the high-stakes game of love, anyone can be the enemy within… even lovers and even friends.
In the Game of Love, winner takes all.
BFF K's Review

Fast-paced, sports-based romance, Game of Love was a WINNER! I enjoyed this book with a toe in two separate worlds – the highest level of professional tennis and the highest level of technology/systems consulting; and you may not guess which is more competitive. But, I loved that each of the main characters had their own backgrounds, issues and identities. And, the characters were written in a way that was smart and honest.
Gemma and Andre were complex characters. I was engaged and drawn to them, wanting to learn more about both of them – their pasts and futures. There was also an interesting cast of supporting characters that each played a role in developing the plot and advancing the storylines. There is some suspense, stalker, cloak-and-dagger stuff that adds other elements to the story.
As I read the book, I could picture the details playing like a movie and I enjoyed conjuring the images of scene after scene set to uncover new information about these characters. There are good, coming-of-age, working through your past-issues, understanding-your-place-in-the-world, elements to this book.
I'm a fairly slow reader and I banged through Game of Love in just about 24 hours, so it's a quick read that will keep you flipping the pages and cheering for victories – large and small!
*An ARC of this book was received in exchange for an honest review.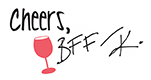 *An ARC of this book was received in exchange for an honest review.
Check out the fun Giveaway!
About the Author
Armenian by heritage, born in Iran, lived in Barcelona, and escaped New York until he found his home in Los Angeles, Ara's first eleven years were both busy and confusing. The fruit salad of languages would slow down his genetically encoded need to tell stories. Until then, an alter ego would be required…
He received an engineering degree from California State University Northridge and earned his MBA from the University of Southern California. Today, he is a technology executive in the entertainment industry. True to the Hollywood life, Ara wrote for a children's television pilot that could have made him rich (but didn't) and nearly sold a video game to a major publisher (who closed shop days later).
But something was amiss until his wife read him the riot act. "Will you stop talking about wanting to be a writer and just do it?" So with her support (and mandate), and their two boys serving as his muse, he wrote stories.
Fascinated by the human species, Ara writes about choices, relationships, and second chances. Always a sucker for a hopeful ending, he writes contemporary romance stories. He is an alumnus of both the Santa Barbara Writers Conference and Southern California Writers' Conference (where he also serves as a workshop leader). Ara is an active member of the Romance Writers of America and its Los Angeles chapter.
Ara is represented by Stacey Donaghy.