Will a budding wedding planner and her bad boy neighbor 
stop banging heads and start hearing wedding bells?
FOR BETTER OR WORSE
Lauren Layne
Will a budding wedding planner and her bad boy neighbor stop banging heads and start hearing wedding bells in the sexy second novel in USA TODAY bestselling author Lauren Layne's irresistible new series that marries Sex and the City with The Wedding Planner?
When small-town girl Heather Fowler finally gets promoted from assistant to actual wedding planner, she's determined to make it as one of Manhattan's elite Wedding Belles. Unfortunately, her first client demands an opulent black-tie affair at the Plaza…in five months' time. Heather's days quickly become a flurry of cake tastings, dress-fittings, RSVP cards, and bridal tantrums. But what she's really losing sleep over is the live music blaring from her playboy neighbor's apartment all night.
Five years ago, Josh Tanner was an up-and-comer on Wall Street, complete with the penthouse and the migraines. But a grim cancer diagnosis made him realize there is more to life than the corner office. If only he could convince his pretty, workaholic neighbor to let loose, too. As Heather lets down her guard, Josh is surprised when he starts falling for the sweet, vulnerable woman hiding beneath those power suits. Soon, it's Heather's turn to convince Josh to take the biggest risk of all: love.
BUY NOW
BFF K's Review of For Better or Worse


A swoony, romance-filled, love story about a wedding planner and a cancer survivor? Sign me up! This book is everything you hope for when you pick up a romance novel by one of your favorite authors!
Josh is living a life that embraces the here and now. There's a beautiful woman every day, a different beautiful woman. He's embracing music and doing what he loves every day. But when he meets his feisty, sassy and sexy next door neighbor, he begins to wonder if he should hope for more. Heather is a successful wedding planner with everything she's ever dreamed of within her reach. She's determined not to let her sexy and carefree, playboy neighbor derail any of her plans or goals.
Josh and Heather are so fantastic! Their witty banter and snappy dialogue will keep the pages turning at a brisk pace even while the steamy scenes threaten to fog-up your Kindle! The premise is fun and unique and the characters and story are clean, concise and so well-written. It's a quick read that's thoroughly delightful from beginning to end! If you're a sucker for a sweet romance with great characters and a fantastic HEA, this is a definite one-click!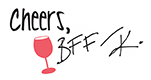 An advance copy was received in exchange for an honest review.
Don't Miss Any of the Wedding Belles Novels
Giveaway
About the Author
Lauren Layne is the USA Today bestselling author of more than a dozen romantic comedies. She lives in New York City with her husband (who was her high school sweetheart–cute, right?!) and plus-sized Pomeranian.
In 2011, she ditched her corporate career in Seattle to pursue a full-time writing career in Manhattan, and never looked back.
In her ideal world, every stiletto-wearing, Kate Spade wielding woman would carry a Kindle stocked with Lauren Layne books.
For a list of all her works, please be sure to check out her official website!