Enter to Win a Print ARC of TO HAVE AND TO HOLD
FROM THIS DAY FORWARD
Lauren Layne

Sex and the City meets The Wedding Planner in this prequel to USA TODAY bestselling author Lauren Layne's The Wedding Belles series about three high-powered New York City women who can plan any wedding—but their own.
Up-and-coming wedding photographer Leah McHale's career is on the rise–thanks in no small part to the Wedding Belles, the elite New York wedding planning agency that always throws top-tier business Leah's way. So when one of the Belles asks Leah to fill in at the former First Daughter's wedding, Leah is overjoyed to say yes–until she finds out who she'll be working with.
Jason Rhodes is the one man who was able to capture Leah's heart and, once he had it, promptly stepped all over it and left her broken. Now he's working side-by-side with her at the biggest wedding of the season and Leah is determined to give him the cold shoulder. Despite his persistence, she is not going to fall for his charming, impish ways again. Not even if he still has that killer, irresistible smile…
BFF K's Review of From This Day Forward

Lauren Layne has come upon an idea that absolutely hits upon one of my favorite storylines….the wedding planner! From This Day Forward is a novella prequel that gives us a brief intro to the successful ladies of the Wedding Belles. These successful, no-nonsense women create incredible events to stun celebrities and commoners alike.
From This Day Forward gives us a glimpse into their world through the eyes of two of their most trusted business partners. Leah and Jason are wedding photographers and incredibly good at what they do. They're also former lovers, with unresolved feelings and a common assignment to photograph the wedding of the year. It's a wild ride to discover if they can they make it through without ripping each other apart or ripping each others' clothes off!
As is common with novellas, it didn't always feel like there was enough time given to the characters or their story. I found myself wanting more. I wish there had been more time for the storylines and the characters. But, I guess it's a good thing to finish a book and still be wanting more. The good news is this novella is just a small taste of whats to come. I'm intrigued by the world and the characters that are being created and I'm certainly ready for the first full-length story in the Wedding Belles series…..Coming soon!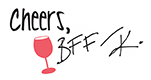 An advance copy was received in exchange for an honest review.
Giveaway
About the Author
Lauren Layne is the USA Today bestselling author of more than a dozen romantic comedies. She lives in New York City with her husband (who was her high school sweetheart–cute, right?!) and plus-sized Pomeranian.
In 2011, she ditched her corporate career in Seattle to pursue a full-time writing career in Manhattan, and never looked back.
In her ideal world, every stiletto-wearing, Kate Spade wielding woman would carry a Kindle stocked with Lauren Layne books.
For a list of all her works, please be sure to check out her official website!