Today the BFF's are sharing some teasers from The Contract Series by NYT and USA Today Bestselling author Melanie Moreland. You can grab The Contract now, and the recent novella in the series, The Baby Clause 2.0. Reviews, buy links, and teasers, for each title are below.
The Contract by Melanie Moreland
Available Now!
A tyrant by day, a playboy by night. That is the reputation that precedes Richard VanRyan. He lives life the way he wants, no concern for the opinion of others. He cares for no one, is completely unrepentant, and he has no desire to change his ways.
Katharine Elliott works under Richard as his PA. She despises him and his questionable ethics, but endures all the garbage he sends her way, because she needs the job. Her end goal is far more important than the daily abuse and demands she tolerates from her nasty tyrant of a boss.
Until the day, he asks her for something she never expected. A new role with a personal contract — fiancée instead of PA.
What happens when two people who loathe each other, have to live together and act as though they are madly in love?
Sparks.
That's what happens.
Can the power of love really change a person?
Will they survive the contract?
What do you do when the one person you hate the most becomes the one person you can't live without?


BFF K's Review of The Contract

Have you read a book and had a really good idea where the story was headed, but turned the pages even faster because you couldn't wait to get there? That was the experience I had while reading The Contract. Richard was a Dick (pun intended) when this book started. I didn't like him at all, but I couldn't wait to see Katy hand him his a$#; and oh did it happen!
Richard is such a jerk. When you first meet him, you'll wonder how anyone could like him. He's just not a nice person and the way he treats Katy is disgraceful. But, he's soon desperate. Desperate enough to ask Katy to help him change his ways, or at least change the ways people look at him. He needs to go from playboy to smitten-kitten overnight. And, he has to do it with just the right person. He enlists Katy to help him revamp his image.
Katy is sweet and broke. She desperately needs the money and not for herself. Richard is a horrible person, but this may just be the way out of her precarious financial situation. What you soon realize is that Katy is so good, so sweet, so kind and so wonderful that all of her goodness can't help but rub off on Richard. Reading his transformation brings on the butterflies and wraps your heart in joy. And it's equally delightful as an audio book!
The Contract contains elements of Beauty and the Beast, mainly the redemption of one character through another. While the story is familiar, it is well written and immensely enjoyable. If you're looking for a solid, satisfying, character-driven story that shows true emotional growth and redemption; sign a copy of this Contract right now!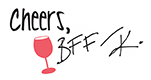 An advance copy of this book was received. The reviewer purchased the audiobook copy. Receipt of the advance copy did not impact the content or independence of this review.



Buy the Novella The Baby Clause


Purchase Now
BFF K's Review of The Baby Clause 2.0

There's a clause in every contract to deal with the unexpected and this is no different. But, this clause is the sweet follow-up story to The Contract. And it is everything you hope will follow a beloved tale. It's the continuation of a happily ever after. The Baby Clause 2.0 reveals little that is unexpected, but lots to love. You'll see a new side of Richard and he's navigating his new life with Katy. It's everything you hope it will be!
If you've read and LOVED The Contract, you need to put The Baby Clause on your TBR immediately! If you haven't read The Contract, pick them both up today!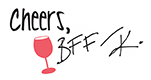 About the Author
New York Times/USA Today bestselling author Melanie Moreland, lives a happy and content life in a quiet area of Ontario with her beloved husband of twenty-seven-plus years and their rescue cat Amber. Nothing means more to her than her friends and family, and she cherishes every moment spent with them.
While seriously addicted to coffee, and highly challenged with all things computer-related and technical, she relishes baking, cooking, and trying new recipes for people to sample. She loves to throw dinner parties, and also enjoys travelling, here and abroad, but finds coming home is always the best part of any trip.
Melanie delights in a good romance story with some bumps along the way, but is a true believer in happily ever after. When her head isn't buried in a book, it is bent over a keyboard, furiously typing away as her characters dictate their creative storylines to her, often with a large glass of wine keeping her company.
AUTHOR LINKS: