The Game Plan by Kristen Callihan
A beard-related dare and one hot-as-hell kiss changes everything.NFL center Ethan Dexter's focus has always been on playing football and little else. Except when it comes to one particular woman. The lovely Fiona Mackenzie might not care about his fame, but she's also never looked at him as anything more than one of her brother-in-law's best friends. That ends now.
Fi doesn't know what to make of Dex. The bearded, tattooed, mountain of man-muscle looks more like a biker than a football player. Rumor has it he's a virgin, but she finds that hard to believe. Because from the moment he decides to turn his quiet intensity on her she's left weak at the knees and aching to see his famous control fully unleashed.Dex is looking for a forever girl, but they live vastly different lives in separate cities.
Fi ought to guard her heart and walk away. But Dex has upped his game and is using all his considerable charm to convince Fi he's her forever man. Game On​.
Buy Today

BFF K's Review

Ahhh, Dex! I am absolutely in LOVE with Ethan Dexter! He's tall, rugged, bearded, handsome, smart, soulful, artistic and brooding. Dex is a fantastic alpha-hero, with a sensitive side. Dex cherishes his privacy and his friendships. He keeps most of his life and the multiple facets of his personality hidden from the world. But, no one knows Ethan Dexter like Fiona Mackenzie. And Fi is his perfect match; short, sweet, sensitive, emotional and tremendously loyal.
When Fi finds out that Dex has been carrying a torch for her for years, a passionate spark is ignited and it is oh so fun to watch the relationship unfold. Dex's woo-ing of Fi is hot, hot, hot!
The locker room banter and sports aspect of the Game Plan and the entire Game On series feels authentic and real. The relationships and the dialogue are well written. I have enjoyed the Game On series so much! Dex and Fi join Gray and Ivy and Drew and Anna in a wonderful gang of happy couples. I hope there will be more to come in this series, but either way, I know that I'll definitely read more books by Kristen Callihan!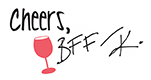 An ARC was received in exchange for an honest review.
Buy The Hook Up and The Friend Zone on Amazon today!
Look for a review of Book #2, the Friend Zone coming soon! It was read on vacation this summer, loved it and I realized it hasn't been reviewed for you yet. I'll fix that soon!
About the Author
Kristen Callihan is an author because there is nothing else she'd rather be. She is a three-time RITA nominee and winner of two RT Reviewer's Choice awards. Her novels have garnered starred reviews from Publisher's Weekly and the Library Journal, as well as being awarded top picks by many reviewers. Her debut book FIRELIGHT received RT Magazine's Seal of Excellence, was named a best book of the year by Library Journal, best book of Spring 2012 by Publisher's Weekly, and was named the best romance book of 2012 by ALA RUSA. When she is not writing, she is reading.
Connect with Kristen Callihan