Looking for your next sexy M/M romance?
TEMPTING TRISTAN
A M/M Contemporary Romance
Melissa Foster
Fresh off the heels of yet another bad relationship, Tristan Brewer is taking a break from men to try and figure out where he keeps going wrong. He knows his biggest fault—he leads with his heart, not his head—and that's never going to change. But after several introspective weeks, he's beginning to get a handle on things. That is, until badass heartthrob Alex Wells walks into his bar…
Alex has spent eight years in the Army, months in a hospital bed, and far too long hiding his sexual identity. He's guilt-ridden, damaged, pissed off, and up for a Silver Star—for the incident that nearly cost him his life, and kept him from his grandmother's funeral. But all he wants to do is forget his stint with the institution that allows but doesn't necessarily accept, and live the life he's always dreamed of.
The chemistry between Tristan and Alex ignites from the moment they meet, and the more time they spend together the hotter the flames become. But the closer Tristan gets, the more Alex's walls go up, and when the two walk onto a military base, Tristan finds out Alex's physical scars aren't the ones that run the deepest.
BUY NOW
BFF K's Review of Tempting Tristan

Tempting Tristan is sweet, sexy and pure romance.
Tristan has sworn off men until he's approached by the hottest guy he's ever seen. Is the attraction purely physical or is there something more that's drawing them together? Alex has just come back to Harborside, but this time he's there for more than a visit! He has both physical and emotional scars from his military service. The two begin an intense romance that is filled with both personal discovery and relationship revelations. Tristan and Alex soon find themselves in a relationship that brings out the best in both of them. But, will they have the courage to make it last?
Tempting Tristan is part of the Harborside Nights Series. So it is full of unique characters, quaint settings and plenty of love and friendship. I enjoy this series so much and I encourage you to check it out. But, I really believe that Tempting Tristan can be read and thoroughly enjoyed as a standalone without reading the prior books in the series. That being said, I can't wait for my next trip back to Harborside!
I haven't taken the opportunity to read a lot of M/M romances, but after finishing Tempting Tristan, I'm making plans to fix that ASAP! The relationship is pure and honest and the steamy scenes are out of this world! If you're looking for a heart-warming story with solid dialogue, good character development, and truly tasty heroes, this is definitely one for your TBR!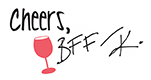 An advance copy of this book was received from the author. Receipt of this copy did not impact the independence or content of this review.

Giveaway
About the Author
Melissa Foster is a New York Times & USA Today bestselling and award-winning author. She writes sexy and heartwarming contemporary romance, new adult romance, and women's fiction with emotionally compelling characters that stay with you long after you turn the last page. Melissa's emotional journeys are lovingly erotic, perfect beach reads, and always family oriented.