"This was truly the most perfect romance read!" "sweet, hot and hilarious" "a beautiful captivating story"
Amazon US     Amazon UK      Amazon CA    Amazon AU
B&N     Kobo     iBooks 
Add to TBR on Goodreads
Once upon a time there was a wingman named Tom who had the reputation of being catnip for women.
Now the Tom Cat's  been domesticated and about to become a dad for the first time. If he can survive Hailey's pregnancy, Baby 101 classes, and the holidays with his family.
Let's hope the stork has his own wingmen. Because Tom's not the only one of the guys to catch baby fever. In fact, the whole island seems to have it.
This is one Christmas on Whidbey no one will ever forget.
Special Deliveries!
Five USA Today and New York Times bestselling authors have a special delivery this Christmas. They are releasing novels that feature characters from their top selling series –all announcing the birth of a new baby to bring extra joy to this holiday season. Cozy up with these amazing stories with characters you know and love for the ultimate feel-good romantic experience of 2017.
Santa Baby by Blair Babylon
Royal Christmas Baby by Ember Casey and Renna Peak
Baby Me by Lacey Silks
Wingmen Babypalooza by Daisy Prescott
Forever Christmas by Deanna Roy
BFF K's Review of Wingmen Babypalooza

Babypalooza is a happy, mirth-filled, joy-inducing look into the lives of some of my most favorite characters! This short story takes us back to Whidbey at my favorite time of year. This holiday finds Tom, John AND Dan all expecting new babies. And Tom's take on this new stage in life is absolutely hilarious!
It is so much fun to see each of the Wingmen coming into their own and finding happiness with the incredible women in their lives. Adding to that happiness with new babies is almost too much. The story is sweet and sentimental, but still true to Tom Cat's irreverent and hilarious sense of humor. I love each of them even more with every book and short story.
If you've read the Wingmen series, this short-story will give you all the Christmas-and-baby-feels! If you haven't read the Wingmen, I don't know what you're waiting for. This is still one of my all-time favorite series full of a wonderful cast of characters that just keeps growing!
Don't miss out on Babypalooza! Grab a glass of eggnog and curl up to enjoy the mayhem!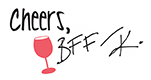 An advance copy of this book was received. Receipt of this copy did not impact the content or independence of this review.
ALSO AVAILABLE from Daisy Prescott
If you haven't met the Tom Cat yet, now's your chance! Confessions of a Reformed Tom Cat – on sale for $2.99
US: http://amzn.to/2kTPeiQ
UK: http://amzn.to/2AD3iBk
CA: http://amzn.to/2AB844a
AU: http://amzn.to/2iAdbau
B&N: http://bit.ly/2BdQAMx
Kobo: http://bit.ly/2BbnUDG
iBooks: http://apple.co/2iDIDES
About the Author
USA Today Bestselling Author Daisy Prescott writes romantic comedies about real love.
Love with Altitude, Daisy's new series of standalone Rom Coms, is set in the mountains of Colorado. The Wingmen books star regular guys who often have beards, drive trucks, and love deeply once they fall. Modern Love Stories feature characters in their thirties and forties finding and rediscovering love in unexpected and humorous ways.
Born and raised in San Diego, Daisy currently lives in a real life Stars Hollow in the Boston suburbs with her husband, their rescue dog, Mulder, and an imaginary house goat. When not writing about herself in the third person, Daisy can be found traveling, gardening, baking, or lost in a good book.
To learn more about Daisy and her writing, sign up for her mailing list here (copy and paste this link): http://smarturl.it/daisysignup . Send her an email at: daisyauthor AT gmail DOT com Or chat with her on Twitter (@daisy_prescott) and Facebook: /daisyprescottauthorpage, and follow her on Instagram: /daisyprescott