Give & Take by Daisy Prescott is a short story included in the Red Hot Holidays Anthology. The following review is for Give & Take!

Forget shopping. Forget wrapping. Spend the holidays with these 17 gorgeous alpha males. They have something they'd like to put in your stockings, because they're definitely on Santa's naughty list in these 17 all-new stories.
NYT, USA Today, and top-selling authors have banded together to bring you 17 all-new, sweet to sexy books about love, romance, and the holidays. Take a break and rip open this boxed set to cuddle up with these romantic comedy, paranormal romance, and contemporary romance books. These authors have pulled out all the stops, bringing back some of your favorite characters from their bestselling series for one more bite at the fruitcake or penning stories about new characters and new love!
For a limited time, you can pick up all 17 of these naughty men for a really great price! Over 1000 pages of love, laughter, and romance! From billionaires and filthy rich rock stars to undercover police and bear shifters, we've gathered all 17 passionate stories in one big box with a bow on top. This heart-pounding collection is filled with confident, sexy, and romantic men you'll want to spend the holidays with.
BFF K's Review of Give & Take by Daisy Prescott

Reading Give and Take is like coming home from a long day to put on your comfiest jammies and curl up in front of the fireplace with a mug of your favorite hot cocoa!  Give and Take finds us back on Whidbey Island for the holidays and many many of our cast favorites from the Modern Love Stories series make appearances. And, there are so many changes. One couple is having a baby and one couple is getting a puppy. There's an engagement and visits from old friends.
There is no shortage of feel-good-moments in this short story! It is packed with sweet scenes and warm fuzzies. It's great to see so many of our favorite characters back in action, and there are a few new ones stirred into the mix. <<Attention Daisy Prescott – Please let one of the Kelso Brothers get a full-length story soon!>>
The book is told from multiple POV's so it flows quite quickly. The only problem I have with Give and Take is that there isn't sooo much more!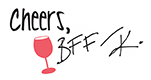 An ARC was received in exchange for an honest review.
Purchase Red Hot Holidays
Amazon     BN     iTunes     Google Play    Kobo
Add to your TBR on GoodReads
Click now to get this special box set of best-selling books before it's gone forever!
Other great titles in this anthology include:
Perfectly Kissed by Lacey Silks: Mistletoes, sneaky best friend and an old lady, coerce best friends and former lovers, Millie and Dave, to reunite for Christmas Holidays.
Montreux by Blair Babylon: Wulf von Hannover and Rae Stone are about to marry in Montreux, but Wulf's aristocratic father makes one last attempt to derail the wedding.
Home Bound by Olivia Rigal and Shannon Macallan: Trapped together by a storm, a voluptuous architect and a sexy TV news reporter melt the ice by a roaring fire.
A Band of Heather by Sarah M. Cradit: Colleen and Noah belong to two very different worlds, but a band of heather changes their lives forever.
Christmas on the Run by Daizie Draper: Wannabe rock star Tristan runs from a dangerous bookie and falls for the girl he's only using as his perfect escape.
Noel: A Blue Collar Christmas by J.C. Valentine: Nurse Noel Walker doesn't date patients, but Officer Hunter Davis won't give up until he slaps the cuffs on.
Black Christmas by JC Andrijeski: Quintin Black vanishes, leaving Miri alone after a harrowing ordeal in Thailand. Will she forgive him in time for Christmas?
Winter Tryst by Mira Bailee: One destroyed marriage. Two broken hearts. When Sean visits Lyla to say goodbye, winter's magic forces the lovers to face the painful truth.
Give and Take by Daisy Prescott: You never know who will show up at the Sip 'n Stroll in Langley. Someone's pregnant. Someone's engaged. And someone's getting a puppy.
Slow and Steady by V.J. Chambers: When danger interrupts Christmas shopping, Leigh and her husband Griffin sizzle.
Take Me Home by Alison Foster: All my Christmas wishes were snatched away by an evil brute. What can you do when the man you hate most makes your mouth water?
Bearfield Snowed In by Jacqueline Sweet: A hunter tracking her prey finds herself snowed in with a sexy shifter. Is he her mortal enemy or her fated mate?
My Cowboy Soldier by Gillian Cherry: Holidays draw lovers and families together, except when war tears them apart.
A Cub for Christmas by Ella Dominguez: This May-December romance burns up the pages when Aricelli realizes that unwrapping her Christmas package is only half the fun.
Rosy Cheeks by Amity Wilde: Good things sometimes come in unlikely packages. When an online flirt stumbles into Karen's very real life, he might be just what she needs.
A Beary Merry Christmas by Jazzmyn Wolfe: After a season of frustration and pain, will curvy Kassandra and Brendan finally have a beary merry Christmas?
Alec's First Christmas by Felicia Tatum: Daphne and Zander welcomed their baby Alec, and his first Christmas.
About the Author

Before writing bestselling contemporary adult romances, I dreamed of being an author while doing a lot of other things. Antiques dealer, baker, blue ribbon pie-maker, fangirl, freelance writer, gardener, pet mom and wife are a few of the other titles I've acquired over the years.
Born and raised in San Diego, I currently lives in a real life Stars Hollow in the Boston suburbs with my husband, our dog Hubbell, and an imaginary house goat.
Twitter | Facebook | Author Goodreads | Pinterest | Instagram | Google+