The BFF's are so excited for today's release of Cream of the Crop, book 2 in the Hudson Valley Series by Alice Clayton. AND, today we bring you an EXCLUSIVE Interview with Clayton in the newest edition of "That's What She Said!" BFF K's review coming very soon!
But first, here's a little info on Cream of the Crop
New York Times and USA TODAY bestselling author Alice Clayton brings her trademark blend of funny and sexy to this second contemporary romance in the brand-new Hudson Valley series!
Manhattan's It Girl, Natalie Grayson, has it all: she's a hot exec at a leading advertising firm, known industry-wide for her challenging and edgy campaigns. She's got a large circle of friends, a family that loves her dearly, and her dance card is always full with handsome eligible bachelors. What else could a modern gal-about-town wish for? The answer, of course, is…cheese.
Natalie's favorite part of each week is spending Saturday morning at the Union Square Farmer's Market, where she indulges her love of all things triple cream. Her favorite booth also indulges her love of all things handsome. Oscar Mendoza, owner of the Bailey Falls Creamery and purveyor of the finest artisanal cheeses the Hudson Valley has to offer, is tall, dark, mysterious, and a bit oblivious. Or so she thinks. But that doesn't stop Natalie from fantasizing about the size of his, ahem, milk can.
Romance is churning, passion is burning, and something incredible is rising to the top. Could it be…love?
And, don't forget about Nuts, Book #1 in the Hudson Valley series!
That's What She Said
I was thrilled with the opportunity to interview Alice Clayton….I mean really! Alice Freaking Clayton answered my questions about one of her books…Pinch me now! I have enjoyed so many of her incredible stories including the Wallbanger series and Nuts, Book 1 in the new Hudson Valley Series. I hope you enjoy the interview below.
BFF K: I want to talk mostly about NUTS! I listened to Roxie and Leo's story on audio and loved absolutely every second of it! Let's dish (see what I did there?) about NUTS and the Hudson Valley Series.
Farmers are the new It Boy in the Hudson Valley series and I have to agree completely! What inspired the Hudson Valley series and these smoking hot FARMERS?
Alice Clayton: I LOVE a farmer. Oh my goodness do I love a farmer. I got the ideas for this series out of the blue one day when Mr. Alice and I were visiting our local farmers market. There was a new farmer one day, and sweet Christ was he hot. Hudson Valley series was born!
__________
BFF K: You write about farming in great detail. (My hubby is an agronomist; I completely followed your terminology!) Are you familiar with agriculture or did you have to do extensive research on farming and farming practices?
Alice Clayton: I definitely did my research, particularly into the world of CSA's and how easy it now is to support your local producers. I've been trying to eat locally as often as I can for several years now, and I'm so happy to see how many people now are enjoying and eating local.
__________
BFF K: California Roxie has to reconcile herself with Bailey Falls Roxie. I LOVE the way that Chad Bowman helped her to discover a new side of herself that was ok in Bailey Falls. I also LOVED Chad's husband Logan. I really don't know that I have a question about this….It was just one of my favorite parts of the book! What else can you tell me about Roxie's transformation and the roll Chad and Logan play in that experience?
Alice Clayton: I loved the idea of going back home to your small town, and finding out that the biggest crush you had back in school is still as handsome and gorgeous and sweet and kind as ever, but that the quarterback has a husband! I see Chad and Logan as kind of the town criers, the greek chorus in these stories, just inserting themselves into the narrative enough to push these girls along. You'll be so glad to know they are all over CREAM OF THE CROP as well.
__________
BFF K: I know that Nuts and Cream of the Crop are both standalones, but will we be seeing Leo and Roxie in this next book?
Alice Clayton: YES! The gang is all back together again.
__________
BFF K: The Achtung Baby album played a big role in Roxie's childhood and her relationship with Leo. Do you personally love that album? What other albums do you love? Will music play a role in Oscar's story too?
Alice Clayton: U2 is hands down my favorite band in the world. I love them more than words can say. And that was the first time I ever saw them live, the ZooTV tour. That album is incredibly important to me, especially Tryin' to Throw Your Arms Around the World.
__________
BFF K: Oscar is our next It-Boy Farmer. Can you give us a sneak peak into who comes after Oscar?
Alice Clayton: It's all Archie Bryant…
__________
Rapid Fire
Eric Ripert or Anthony Bourdain? Both at the same time
Farmer or Chef? Farmer
Amazing Race or Survivor? Amazing Race
Dukes of Hazzard or Little House on the Prairie? Little House
Cake or Pie? Pie
Bono or R.E.M.? U2
Small Town Diner or Exclusive Restaurant? Diner
Manhattan or Los Angeles? Manhattan
Sugar Snaps or Melt-In-Your-Mouth Brie? Brie
Ice Cream or Whipped Cream? Whipped Cream
BFF K:  Thank you so much to Alice Clayton for taking the time to answer my questions about the Hudson Valley series and playing our silly rapid fire game! We adore your fabulous books and can't wait for everyone to get a peek at the newest hot farmer in the Hudson Valley!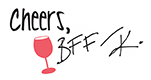 About the Author
New York Times Best Selling author ALICE CLAYTON worked in the cosmetics industry for over a decade before picking up a pen (read: laptop).
She enjoys gardening but not weeding, baking but not cleaning up, and has finally convinced her long-time boyfriend to marry her.
Now, about that Bernese Mountain dog.
People Magazine says of Alice: "Clayton is a master at balancing heart, humor and plenty of action between the sheets." 11/24/14 issue