Title: Game Changer
Series: New York Kings #1
Author: Collette West
Genre: Sports Romance (18+)
Young, rich, and unaware of how seriously hot he is, Brooks Davison is tearing it up as the latest shortstop for the New York Kings, despite his tendency to blush whenever girls scream his name. 
When a health scare forces his best friend, Kyle Roberts, off the team, no one can stomach the thought of replacing him, especially so close to the playoffs. 
Until Kyle's sister, Sasha, steps in, convincing management to let her take his place. The idea of signing the first female player in Major League history proves too tempting for the Kings to resist. 
Nevertheless, Brooks doesn't want any part of it. Sasha is Kyle's little sister, not some sideshow. 
Yet when Kyle takes a turn for the worse, Brooks promises to do everything in his power to help Sasha win a championship for him. Because there's no way he's letting either of them down. Not now, not ever.
BFF K's Review

Game Changer is the first book in the New York Kings Series, each of the books in this baseball-themed, sports romance, series is a stand-alone with interconnected characters. I have now read book #1 and book #5 in the series and enjoyed them both. I'm anxious to read more of the stories from the NY Kings!
I love baseball and I consider myself to have above-average knowledge of the sport, for a girl. Game Changer does require a true baseball fan to envision a woman successfully playing for a major league team. Sasha Roberts is the little sister of three major league baseball playing brothers. She's grown up around the sport and has a sincere love of the game. When her brother Kyle is stricken with a genetic heart condition that takes him out of the game, Sasha rushes to NYC to be by her brother's side. One of Kyle's biggest stressors is the stability of his position with the Kings. Sasha decides to offer herself at the mercy of the Kings leadership and asks to take her brother's place on the team until he's healthy enough to return. While I love this premise and I'm all for the girl-power message, which is really well done, I had to suspend my disbelief and accept the idea that this could actually happen. Once I decided to let fantasy rule and go where the book lead me, it was a fun little trip.
Brooks Davsison is not only the short stop for the Kings, he's also the best friend of Kyle Roberts. They've grown up through the minor leagues together and have each other's backs. But, Kyle is not at all keen on Brooks' interest in his little sister. But, with Kyle on the injured reserve and Sasha as his new teammate, Brooks can no longer deny his long held feelings for Sasha.
What ensues is a tension-filled relationship full of ups and downs. Brooks and Sasha are thrown together and pulled apart repeatedly. But, the development of their relationship and the push and pull of their situation makes for a fun and enjoyable read. Brooks is a terrific hero. He's just enough of an alpha male to be protective and possessive, but he has a sweet and sensitive side. Brooks also sees Sasha as a true teammate, more than just a PR gimmick and way more than just Kyle's little sister. Sasha is bold and headstrong, but also sweet and vulnerable. Her emotions, fears and excitement as the first woman in major league baseball seem to be authentic reactions for someone who might be thrown into that scenario.
If you enjoy a sweet, romantic, fantasy with a sports twist, this is definitely a book to place on your TBR. West obviously understands the game of baseball and does a great job of making the baseball talk approachable for people at various interest and experience levels. I'm looking forward to getting to know more of the NY Kings players and I'm also looking forward to West's new spin-off series (Stockton Beaver Series) coming soon.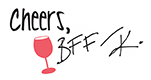 An advance copy was received in exchange for an honest review.
Excerpt
I'm in a fitful kind of sleep, one arm tossed over my face, one leg hanging off the bed, when I hear a rapping at my door.
My heart starts to pound. What if it's some demented stalker fan? I pull the covers up to my chin, determined to wait it out. But when it comes again, my curiosity gets the better of me and I inch slowly off the bed. Going stealthily step by step, I take a deep breath and look through the peephole.
I gasp when I see Brooks standing there.
My heart goes from a dull pounding to full-on somersault mode. I run my hands through my hair. I must look a wreck. But why should I care?
Because he's pacing outside my room in the middle of the night.
He knocks again, and I unfasten the chain and twist the lock before I change my mind. His feet are bare, and he's wearing nothing but a faded Pac Man shirt and his boxers. He shouldn't be out here looking like he just rolled out of bed, but he is.
The way his eyes are roaming across my body makes me conscious of the fact that I'm only wearing a pair of itty-bitty shorts and a flimsy tank. I cross my ankles and fold my arms around myself in an attempt to bolster my courage.
"Don't," he whispers, stepping across the threshold. His hands encircle my wrists, gently pulling them away from my body. "You're too beautiful to cover yourself up." He presses the door closed with the back of his foot, extinguishing whatever light was streaming in from the hallway.
Now we're alone together in the darkness of my room, and I'm kind of glad he can't read my face. I'm too conflicted. I don't know what to do. I don't know why he's here. But if I'm being honest, I'm glad that he is. He's finally making the effort to reach out to me instead of leaving me in the barren wasteland I've been living in. Oh, how I've missed basking in the warmth of his smile.
"What are you doing here?" I ask, feeling the heat of his body against mine.
"Apologizin'," he says in that sexy twang of his, drawing out every syllable.
Giveaway
About the Author
Collette West grew up as somewhat of a jock-nerd hybrid. Entering the world three weeks premature, her dad nearly missed her birth because he had seats behind the dugout for a sold-out, highly-anticipated match-up between two of baseball's biggest rivals. Not to be outdone, her book-loving mom taught her how to read by the time she was three. A love of the game coupled with an appreciation for the written word were instilled in Collette's impressionable brain from a young age. No wonder her characters believe in the philosophy: sports + romance = a little slice of heaven.
Splitting her time between the Pocono Mountains and Manhattan, Collette indulges her inner fangirl by going to as many games as she can from hockey to baseball and downloading every sports romance novel in existence onto her iPad. When she's not clicking away on her laptop, she enjoys walking her dog in Central Park, satisfying her caffeine craving at the Starbucks on Broadway and keeping an eye out for Mr. Right. But above all, she loves dishing with her readers.
She is the author of the New York Kings series which includes: GAME CHANGER, GAME ON, PERFECT GAME, INSIDE GAME and GAME WINNER and the Stockton Beavers series which includes: SINGLE.