In Helena Rac's second novel, best friends become roommates and discover through sloppy towel tucks, stargazing adventures, and a very sexy photo shoot that sometimes love can be found in the most unlikely place: right in front of you. Fans of Christina Lauren's Dark Wild Night won't want to miss this exciting new release published by Tryst Books!

Daniel has been best friends with Rose since they were born. He's been in love with her for years. The only problem? She has no idea, and he's not about to tell her and ruin their friendship. The solution? Leave Chicago to travel the world, pursue his dream of becoming a photojournalist, and try to forget the red lips that he could kiss for hours. If only she'd let him…
Rose knows true love is out there somewhere; she just has to try hard enough to find it. That's become more complicated, though, since her best friend Daniel has moved in with her after being away for two years. Somehow thoughts of him keep getting in the way, making her morning showers a little too hot for comfort. If only he'd see…
In Helena Rac's second novel, best friends become roommates and discover through sloppy towel tucks, stargazing adventures, and a very sexy photo shoot that sometimes true love can be found in the most unlikely place: right in front of you.
Add to your "Want to Read" shelf:  Goodreads

Available at: Amazon
BFF K's Review of Quiet Love

Friends to lovers is one of my favorite of the classic romance tropes and Quiet Love does it so well! If you enjoy these storylines, you'll love following Daniel and Rose as they discover the romance that's been floating under the surface of their friendship for years.
Daniel has known for a long time that he loves Rose. When he decides that he can't stand by and watch her fall in love with someone else, he embarks on a two year journey to find himself. Daniel comes back ready to face Rose, but completely unprepared to be bombarded with all of the old feelings even stronger than before. They're back together as friends and roommates and soon Rose is finding her feelings drifting beyond the friend zone too!
Daniel is a sweet and wonderful book boyfriend and you'll love reading his thoughts, feelings and utter devotion to Rose. Rose is fun and hardworking and completely shocked to find that she's attracted to her BFF. Their relationship develops naturally and sweetly. It really is a Quiet Love! But, I want to loudly shout about how terrific this book is! If you like a sweet and wonderful friends to lovers story, you need to add this to your TBR list!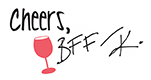 An advance copy of this book was received. Receipt of this copy did not impact the content or independence of this review.

Excerpt
The night is nothing short of perfect. The air is warm, there's barely any wind, and the moon is young, so the sky is dark, laced with thousands of stars. We find our spot along the beach, well away from the other stargazers, and set down our sleeping bags, a couple of blankets, and our cooler.
Our eighties playlist is playing softly in the background while we enjoy the night. Daniel takes photos, and every so often he shows me an image he's caught on camera. I'm in awe. He really is amazing. The way he sees the world is so different from how most of us do – angles and frames and visions that capture the beauty of everything that surrounds us, including the stars. Even in the dark, I can see a twinkle in his eyes, that same look he has when he picks up his camera. Confident. In charge. Sexy.
I squeeze in between Daniel and the telescope and lean into the eyepiece. I'm instantly fascinated by what I see. The star flickers like it's dancing in the sky. There are hues of red and orange and gold, and it sparkles like a gem.
I'm equally distracted because Daniel is standing right behind me. He hasn't moved an inch. His chest presses against my back, and I tense for a moment, unsure of his intent. His scent makes its way to me, and my eyes flutter closed for an instant. I inhale and savor the way he makes me feel. My initial tense reaction gives way to a new one – one that confuses me and excites me all at the same time. Goosebumps cover my arms, and my breath hitches in my throat. I can't help but shiver from the sparks that travel through my body.
His response is not what I expect. Yet, even though I'm afraid to admit it to myself, it's quite possibly what I hoped for. He wraps his arms around me so they criss-cross just above my waist. He starts to rub my arms, warming my skin and melting the goosebumps – and my whole body. My mind is screaming, Do not cross the friendship boundary! No good can come of it. Thank goodness for my sensible brain. Too bad I don't always listen to it.
On that thought, I can't help but relax into him. His strong, lean frame envelops me, and I'm aware of the contours of his body and the heat that radiates between us. I nestle into his shoulder and look up at the stars above us. He buries his nose in my hair and inhales deeply. Here, away from the city lights, it seems as though it's just Daniel and me and our newfound closeness.
"Hey, there's a shooting star." I point to where it's trailing across the sky. "Did you see it?"
"Hope you made a wish," he whispers in my ear, and I swear his lips graze my skin. I shiver again, unable to control my reaction.
Copyright © Quiet Love 2017 by Helena Rac
Giveaway
Tryst Books is offering one (1) lucky winner a Kindle E-reader – Black, 6″ Glare-Free Touchscreen Display, Wi-Fi! To enter, simply fill out the Rafflecopter below:
a Rafflecopter giveaway

Enjoy Sweet Bliss
From debut author Helena Rac, a sassy, sexy comic tale of second-chance romance and the many uses of icing. Tessa loves cupcakes. They're tasty and comforting, and they've made her bakery a success. Men, on the other hand, are unreliable jerks who are bound to break her heart. Even if they're hot enough to melt her frosting. Tessa is smitten with Luke after a less than graceful encounter on the streets of Chicago, and fate keeps reuniting them. She's certain he'd be delicious in bed, but there's just one problem: Tessa's sworn off long-distance romances, and Luke lives in London. Besides, he's proven himself to be bad news. Although Tessa's sexy stranger swears to set aside his player ways after she carries out sweet revenge, she's far too smart to believe in happily-ever-afters. Luke will need to use every weapon in his arsenal – including a spatula or two – to convince Tessa they're meant to be together.
Add to your "Want to Read" shelf:  Goodreads
Now on Sale for $0.99 for a LIMITED TIME!
About the Author
Life is sweeter with romance novels. That's why Helena Rac writes contemporary romances about sassy, everyday heroines and swoon-worthy heroes – stories that warm your heart, put a smile on your face, and make you fall in love.
When she's not writing, Helena loves spending time with her two lovely girls and her incredibly supportive husband. She plays adult by day; enjoys cooking, traveling, and exploring the outdoors; and reads way past her bedtime.
Website  |  Twitter  |  Facebook  |  Goodreads  |  Amazon