From debut author Helena Rac, a sassy, sexy comic tale of second-chance romance and the many uses of icing.
Tessa loves cupcakes. They're tasty and comforting, and they've made her bakery a success. Men, on the other hand, are unreliable jerks who are bound to break her heart. Even if they're hot enough to melt her frosting.
Tessa is smitten with Luke after a less than graceful encounter on the streets of Chicago, and fate keeps reuniting them. She's certain he'd be delicious in bed, but there's just one problem: Tessa's sworn off long-distance romances, and Luke lives in London. Besides, he's proven himself to be bad news. Although Tessa's sexy stranger swears to set aside his player ways after she carries out sweet revenge, she's far too smart to believe in happily-ever-afters. Luke will need to use every weapon in his arsenal – including a spatula or two – to convince Tessa they're meant to be together.
Buy Links:
eBook
Amazon.com | Amazon.ca | Nook | Kobo | Apple | Google Play
Paperback
Amazon.com | Amazon.ca | Barnes & Noble |Chapters/Indigo
BFF K's Review

Cupcake anyone? I have a serious craving! I'm not usually a fan of the frosting, but I'm suddenly craving some buttercream icing! And, I dare you to read Sweet Bliss without developing a serious sweet tooth. Cupcakes are a legit main character, and what's not to love about that?!?!
Tessa has spent way too long protecting herself from loss, but that also means closing herself off from love. When Luke crashes into her life, she starts to wonder if he is worth taking the risk.
I liked this story and it is an impressive debut novel from Rac. It is a fun, sweet story that's enjoyable to read. About 3/4 of the way through the book, the storyline seems to drag a little…some points are covered too thoroughly and others are glossed over. The unevenness in the story development bothered me a little.
Tessa is delightful, hard working, kind and caring. Luke is driven and focused, but swept off his feet by Tessa. He says the most lovely things to her – definitely a sweet talker! Overall, I liked the characters and the story. I would recommend Sweet Bliss to anyone looking for a sugar-filled escape with a happily ever after!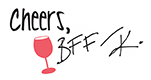 An advance reader copy was received from the publisher in exchange for an honest review.
Giveaway
About the Author
Life is sweeter with cupcakes. And romance novels. That's why Helena Rac writes contemporary romances about sassy, everyday heroines and swoon-worthy heroes – stories that warm your heart, put a smile on your face, and make you fall in love.
When she's not writing, Helena loves spending time with her two lovely girls and her incredibly supportive husband. She plays accountant by day; enjoys cooking, traveling, and exploring the outdoors; and reads way past her bedtime. Visit Helena at HelenaRac.com.
Website | Twitter | Facebook | Pinterest | Goodreads