The motion picture Forever My Girl releases this Friday, January 19. Today the BFF's are thrilled to bring you an EXCLUSIVE interview with the screeenwriter/director, Bethany Ashton Wolf! Check out the interview and let me know what you think of the movie – I'm headed to see it ASAP!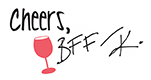 That's What She Said, Exclusive Interview with Bethany Ashton Wolf
BFF K: How did you learn about Forever My Girl by Heidi McLaughlin?
The production company, LD Entertainment, had just read a screenplay of mine that I had written called Other People's Love Letters that had just been bought by a studio, and they loved the script, then asked my agents if I wanted to read Heidi's book and consider coming into pitch my take on it as a screenplay and for the big screen. I read Heidi's book, was passionately inspired by it, and then I immediately saw the whole milieu that I wanted to create for it for the big screen. Every storyline, set piece, character, their back stories, arcs, the periphery characters around them and their back stories, to every little detail in the film that I was visually seeing in my head, from Josie's pink shimmering gown as she walks across a vast green field with a vermillion sun setting, with to go on a romantic date with Liam, to what Liam's dad is cooking on the stove when he has Billy over to his house for the first time, to every song in the film and where I would place each song. Needless to say, I was extremely ignited and creatively inspired as an artist. Thank you, Heidi!
BFF K: Are you a reader? Who are some of your favorite authors? How about your favorite genres? 
I'm a voracious reader. My taste is somewhat eclectic, but I am a romantic at my core. Classics: my favorites are Dickens, Steinbeck, Tennessee Williams, Jane Austen, Edith Wharton, Maya Angelou. Current authors: Rebecca Wells, Sue Monk Kid, Janet Fitch, Kathryn Stockett, Cheryl Strayed…are all some of my favorite reads. I have been writing back-to-back screenplays as of late, so I have been reading Michael Singer's The Untethered Soul over and over again to keep me centered.
BFF K: Do you have plans to turn any other beloved novels into books? 
I do! Myriad plans! I love book adaptations in all different genres.
BFF K: Tell me about the process of bringing the book to the screen, particularly the development of the music.
The development process was effortless with LD. I remember when I first walked into their conference room to pitch them my take on it for the big screen, and I saw a family at that conference table. And I remember thinking, I don't just want to sit at this table, I want to break bread with the people at this table. And we did. We broke bread together from that very first meeting. They said yes in the room to my pitch, and off I went to write the first draft of the screenplay.
One thing that I have learned about myself as a screenwriter from doing this professionally for over a decade now, and I learned this very early on after one of my first screenplay assignments for a production company, was that I don't like to hand in a formal outline before writing my first draft. I'm so meticulously detail-oriented creatively, and I visually see everything so vividly out-of-the-gate, that if I take the time to write a formal outline/treatment to hand in, that I start writing the first draft into that outline, and then I as though some of the magic that happens for me in the very first draft of my screenplays, it loses a little of my fizzle because I've used too much of it already in the outline/treatment.
There is something fantastical that happens for me in the process of writing my first draft, and if I place too much perfunctory efforts on a treatment, the mystery and the magic of leaving myself open to just seeing where the writing takes me each day, I lose some of that magic. I love having it all figured out, but opening myself up to the unexpected and the unknown part of the journey of a first draft. It feels exciting and less like a writing assignment. If it starts to feel like work, then it doesn't feel like art to me.
And so LD understood that in me as an artist and took that leap of faith with me as a writer, and then after the first draft was done, we would meet about once every 3 months, as they were navigating multiple film projects, and I was navigating three screenplay assignments simultaneously.
But each time we would gather, it was a beautiful, loving, open conversation and discussion about the script. We would just break bread together as I moved the screenplay along while collaborating with them. Coming from an indie filmmaker background, I didn't know until my first studio screenplay assignment in 2010 how much I would adore collaborating with studios and production companies on my screenplays. It's a labyrinthine journey we all go on together, and I absolutely adore it.
On the music front, this is a fun anecdote: early on in development, I kept passionately emphasizing to the production company how vital I thought the country music was going to be to this particular film. I strongly felt that the music was equally as important as the screenplay, and that I wanted to simultaneously work on developing the music while developing my script. But it is a very hard thing to pitch something audible to a room instead of something visual. So I went out on my own without telling anyone to later surprise them, and I started working with Brett Boyett and Jackson Odell to develop all of the original songs for the film. My plan was to bring it into the next development meeting and have Brett and Jackson, with their guitars and amps, play all of the songs live in their conference room. I did just that. Without anyone knowing beforehand, I brought in Brett, Jackson, and a female singer that I hired for the day and surprised the room with an impromptu live jam session.
I walked the production company through every place in the film each song would go, and then I had the band play each song live for them. All went very well. It was a really fun meeting. Every original song that you hear in the film was played in that meeting 2 years before we commenced shooting. All of Brett and Jackson's songs from that meeting are in the film. And then I worked hard at getting Brett Boyett hired as my music producer, and then Brett and I worked feverishly on more music and getting a country star lineup for the film and its soundtrack over the next two years together.
BFF K: What was your favorite part of the story to bring to the big screen? Were there any scenes that you really wanted to include but couldn't for some reason?
I love and adore every single scene in this movie. They all have a sentimental story and personal experience behind each one that I shared with my actors and crew that I will always cherish. For me, as a filmmaker, it's about the personal pilgrimage that I go on with my actors and my crew, and I think when I'm making it about that–when we are all standing in our truth together as artists and lifting each other up–it allows everything to take flight; it releases itself in cathartic, healing, and revelatory ways, and then I feel it translates into something profound and moving on screen…at least I hope it does for audiences.
I was able to shoot everything that I wanted, but I had to passionately and vehemently advocate relentlessly to get some of the scenes and set pieces that I wanted in the film. We were a modest production with a modest budget and a very short shooting schedule, but I knew that I was going to move mountains and will this film into bigger waters, and I needed certain scenes in the film to give it that romantic, sweeping, epic feel to sustain my lofty plans for it, but those moments in film cost time and money, and so while it wasn't that the production company didn't want to give me everything that I wanted to bring my vision to the screen, there were just practical, pragmatic challenges that we faced with a modest budget and short shooting schedule.
Coming from an indie background where I am used to raising my own money and producing my own film projects, I am extremely mindful and thoughtful of staying within the lines of a given budget, but I get really creative in finding ways to get what I need within those lines. I get really resourceful and innovative. That part gets really exciting when you figure out how to do it. I think because I'm also the screenwriter on my directing project and I've produced so much in the past, that it's second nature for me to think of ways to get what we need without just demanding it as a director or going over budget.
I do a lot of what I call "trading" with the production company and my line producer. For example, one of the biggest things that I advocated fervently to keep in the shooting production was the whole romantic date night sequence with Liam and Josie. Without giving everything away, I had created a pivotal, protracting romantic arc that builds and builds to that whole romantic sequence, from Josie getting dressed for it at her house to walking across that green vast field at sunset with Liam waiting by a helicopter to whisk her away to a few things that come next that haven't been revealed yet outside of the trailer, so I don't want to spoil anything for you guys, but I felt deep in my soul that we needed to keep every single piece of that sequence because it is one of the most visually stunning and most romantic sequences that I had ever seen on screen if we could find a way to keep it, and that sequence pulls you in and leaves you wanting more and more…again, at least I hope it does for audiences.
I remember that I was going to have to give up something in it: either the helicopter, the original jazz song playing live in the restaurant with a sultry jazz singer and an original song by Brett, or some of the sequences that follow that I don't want to divulge if you haven't seen the film yet, but it was (and is still!) all so delicious, and I didn't want to lose any of it.
I remember looking at the screenplay and seeing what I could possibly lose that would equal the money that we needed to create what my team the whole romantic date night sequence in the script. I remember walking into our line producer's office, Alison King, who handled our budget like a rock star, and saying to her "I'll trade you 1 town festival, these 6 speaking roles, and this 2nd happy montage sequence if I can keep all of the romantic date night sequence intact." She looked at our budget, studied my proposal and the script, then held out her hand and said "Done." We shook on it, and the rest is history. The romantic date night sequence always screen-tests as the favorite scene in the movie by both men and women. It's a feat we all worked really hard to achieve in the film in every aspect of it—cast, crew, my producers, production, my music department, my post team—so it's a great feeling for all of us, seeing that sequence on screen play out the way that I had presented it to the team visually and audibly.
BFF K: Alex Roe and Jessica Rothe are perfect! I can't imagine how difficult it is to find the right actors with the acting and musical ability required for the roles. What was the casting process?
For Liam Page, when we meet him on stage, he seems like the dreamiest, most charismatic, romantic guy on the planet…but then we soon see as Liam exits the stage and the spotlight who he really is in this moment in his life—the dichotomy between who he is on stage to who he is off stage. On stage, he is this ubiquitous, charismatic, magnetic guy…
…and then off stage, we see that he is self-absorbed, mercurial, caustic, high-maintenance, with this simmering angst and torment simmering underneath his skin that he doesn't seem to even understand.
This is the state in which we meet Liam Page, and as an actor, it's deeply complex, and then that actor has to exude a natural, gritty coolness with that misplaced angst, and to me, it felt as though we were going to be on the search for an actor that felt like a throwback to old Hollywood leading men—an amalgam of what Steve McQueen, Paul Newman and James Dean personified.
And then layer in that this actor also has to be an amazing singer and command a stage as a huge country star, playing to thousands upon thousands, it's an extremely tall order.
My casting director, Jeanie Bacharach, happens to be a good friend of mine and has cast all of my film projects. I was lucky enough and so thankful to LD that I could have her as my casting director on this. Jeanie and I had been casting and reading "Liams" for weeks and weeks, and just not finding him at all.
We couldn't cast any of the other roles without finding our Liam Page first, and without Liam Page, we wouldn't have a movie…
…and then I would love to say for the poetic aspect of it that ALEX ROE was the last audition that we had set up on our long list of auditions, but he was the 2nd to last…and when he came in, he just blew us both away.
The beauty of Alex's auditions was that it immediately stopped feeling like an audition and started to feel like he was my actor and I was his director, and we had the scenes up and were just working them in a rehearsal setting. It all felt seamless, and Alex and I had this immediate short-hand working together. It was an exhilarating feeling to have that exchange artistically.
Then, in the audition, after the scenes, it was time for Alex to sing (I had all of the actors who auditioned sing a song in the room; it was a given for me that my actor would really sing in the role), so Alex sang a song and played his guitar, and he again blew us both away.
Alex is an athlete, an amazing soccer player, and he tackles his acting like an athlete, with that same focus and discipline…but at the same time, he allows it to come out of him from his gut up, and it's unbridled, raw, and complex, which keeps it alive and intriguing. He is a remarkable actor. Truly.
There are very few actors who naturally and effortlessly have that swooning "it" factor while also being profoundly talented, and Alex has that. And then couple that with him being the kindest, most thoughtful, gracious, grounded guy, he is just a gem of an artist and human being.
FOR JOSIE, it was extremely important to me to create a leading heroine that isn't a damsel in distress, waiting for the man to swoop in and save her. Josie truly has created a great life for herself when Liam returns home. She has already weathered her own storm and has come out the other end with peace, grace, and has created a wonderful life for her and her daughter, Billy.
However, at the same time, Josie wants to protect that wonderful life that she has created for her and Billy, and Liam returning threatens what she has worked so hard to achieve for her and her daughter.
And then add another layer, that Liam is the one love of her life, and so of course feelings are going to bubble up for her emotionally, and all of that is happening simultaneously, and it needed to exist in the actress playing her with such subtly and grace with an air of effortlessness but also with gumption. Josie is sweet, loving, giving, but also extremely strong. She is the epitome of a true steel magnolia. So again, it was a very tall order that we were searching for in our Josie, and Jeanie and I were again seeing hundreds of actresses, and we just weren't finding her.
And then I saw Jessica Rothe, and she blew me away just as Alex had. She accomplished that extremely difficult, delicate balance in Josie, and made it all appear so effortless, but it's not effortless to do at all as an actress. It took someone extraordinarily talented, disciplined, and focused, who could then portray it effortlessly. And Jess did just that. She is that talented.
Jess auditioned for me on her birthday on a Saturday at my house because she was on a TV show at the time, and that was the only day that she could get off and come in to audition. That right there showed me how her high work ethic was, and I loved that about her.
And just as Alex's audition went, it immediately went from feeling like an audition to feeling like an actor and a director just working the scenes together. It was a seamless transition, and from that similar feeling that I experienced working with each of them separately, I knew that the two of them together would be pure magic. That they were cut from such similar cloth, as human beings and as artists, that it was going to light up the screen when they were together.
We didn't even wait to do a chemistry test with them. They never met when we hired them both. It was one of those situations that if we didn't move fast, we would possibly have lost Jess to the role, and I just knew in my gut that it was supposed to be the two of them together in this film. We all did: me, my casting director, LD. We took that leap of faith, and I think that is part of the undeniable, swooning alchemy that we see and feel between Liam and Josie.
It was also vitally important to me for Josie's look and vibe to be effortless, as well. I didn't want a girl suddenly putting on makeup and doing her hair when the guy comes back to town. Josie knows that she's enough already. She doesn't need to do anything to win back Liam. And Jess has that same vibe about her as a person, as well. She's effortlessly gorgeous when she enters a room, in a T-shirt, jeans, and no makeup.
And Jess has these stunning, grey-blue eyes with this raspy, mellifluous voice that is so incredibly alluring. She reminds me of a modern-day Lauren Bacall.
So here I had these two lead actors that both felt like a throwback to Old Hollywood glamour but in a modern-day world. I knew in my heart of hearts that it was going to be something extraordinary and celestial transpiring between the two of them.
And Jess is just as sweet, kind, loving, and down-to-earth as Alex is as a person. I was truly blessed with the two of them as actors and as people.
Jess, Alex, and I also discussed before shooting that we wanted to show the playful side of Josie and Liam together. To find the fun in the two of them. I didn't want two gorgeous people falling for each other just because they are both gorgeous.
Josie and Liam have this undeniable pull and attraction to each other, but I also wanted to underscore their humor, banter, and playfulness together. For us to see and feel on screen that they are truly best friends when we see them laugh together and take playful jabs at each other, that's the icing on an already beautiful cake…because when you find your soulmate in life, you want all of those things, not just the attraction part of the equation. And I think that angelic chemistry that Jess and Alex have, the amalgam of all of those attributes in the two of them is what really makes them transcendent on screen. There was something deeply auspicious and fortuitous at play, and it was extremely exciting to get on board that journey with the two of them.
BFF K: No book to movie adaptation ever completely follows the story. But, there are some significant changes to this original story. Particularly the decision to make Noah's character a girl instead of a boy. Can you tell us about that change? Why was that change made? Did it change how you approached the story? What will movie-goers and bibliophiles love about the change?
I have tremendous respect for Heidi, her book, and her work as a novelist. To give your baby to a production company knowing that their plan is to make changes with your art, your life's work, that takes a strong, intrepid, egoless artist to take that leap of faith. I truly commend Heidi for being able to do that. Not all artists can.
When I was given the book, I didn't meet Heidi or have any connection to her. I think the production company set it up that way so that the assignment could be done without any emotional attachments. There are all different kinds of adaptation scenarios, and this one was presented to me with very specific guidelines. It was a screenplay assignment, and the assignment was to find a way to lift the story off of the page, make the changes that were necessary to do that to turn it into a screenplay that could then be made into a film.
Heidi accomplished her artistry as a novelist in spades, and when a novelist is writing her novel, his/her job is not to think about how it will translate into a movie; the job is to tell the story in the most compelling way to readers, and that is what Heidi did. She accomplished that in the biggest and best of ways. Her book is a success and has many accolades. We are all here talking about this movie right now because of Heidi, her book, and the movement that she created in Liam and Josie.
She inspired me to want to go in and pitch this whole movie that I had flash before my eyes for it to work as a film. There wasn't ever a clinical thought in my head about what to keep, what not to keep. It was a very innate process that unfolded as it unfolded from my brain to my pitch, all with admiration for this novelist that I didn't know or meet that was comfortable with a screenwriter and director taking her book and letting me catapult it into all different directions that worked for the story being told on screen instead of being read on the page. As set up by the production company, I didn't meet Heidi until we invited her to the set. It was a very joyful and celebratory experience. I put her into one of the scenes in the film. We all thought that would be fun for her. She was just the loveliest on set, and a beautiful human being.
In regard to changing Noah to Billy, a boy to a girl, I wish I could say that I sat down and really thought about making that change before doing so. It was the most organic creative process that was flowing out of me all at once–seeing this movie in every detail with every new character, set piece, their arcs, back stories, forward stories, etc. and yes, I also saw a little girl instead of a little boy. It was just divine inspiration at the time, and I just saw Billy in full form, three dimensional, in my vision of the film.
It doesn't mean that it could not have been made with another filmmaker creating it with Noah. I just knew where I could take this film in the way that it played out in the vision with the particular characters I had in that vision and their relationship to each other, and the heights that I could take it to as the storyteller for it on the big screen. Abby Ryder Fortson as Billy is such a unique young leading lady, and is exactly what I wanted for my Billy. That is a beautiful thing indeed, but it took incredible courage on Heidi's part, for sure.
BFF K: Should first-timers read the book and then watch the movie or watch the movie and then read the book?
Hmmmm, interesting question! I think both should be enjoyed and appreciated, and it could go in either order, as long as the person has an open mind to go on two different rides, but rides that are deeply connected, have tremendous respect for each other, and love each other. The book and the movie are actually dating. I think they may be soulmates, too!
BFF K: When will the soundtrack for Forever My Girl be available for purchase?
The soundtrack is available as a digital download on opening day, January 19th.  Everyone can get it online from the Universal Music Group Nashville. I'm so excited to share that 3-year journey with you all with all of our original songs and vast array of country stars, singers, and musicians.  (www.UMGNashville.com)
10) Is there anything else you want us to know about the screenplay or film?
I would love for audiences to know that as sublime as our romance is in this film, that this film has many more layers to it. There is something for everyone in it: it is a romantic love story, it is a father/daughter story, it is a father/son story, a mother/daughter story, and a brother/sister story.
It is a story about not just romantic love, but familial love and the power of friendship and community. It is a story of atonement, redemption, joy, and happiness. It is a story about crossing over to find your own truth. Of finding your way back home to your true self. And it's also a really fun movie! And if you love country music, get ready! I wanted to represent the vast array of country music that is very much alive right now. I wanted to represent classic country, anthem country, blues country, pop country, folk country. And if you think you don't love country music, try us out. Audiences in screen-tests would say all of the time that they thought that they didn't love country music until they heard our soundtrack. I love that. It's just packed with feel-good music that gets into your soul and lights you up.
I hope you all relish and enjoy the ride of Forever My Girl. We hope to see you all at the theater with us on January 19th!
That's What She Said – Rapid Fire
This is a fun game we play with our interviewees. You can just give a one word answer or give explanations – it's totally up to you!
Country or Pop? Both!
Small Town or Big City? Both! But if I live in a big city, I like to be in a small community within the big city, like I do now.
Cozy movie night or Splashy dream date? Cozy movie night and an occasional splashy dream date.
Book or Movie? If I had to choose, movie!
Wine or Beer? Champagne!
Live Concert or Chilling with your headphones? Live concert!
Kimmel or Fallon? Depends on the night!
Big Wedding or Intimate Gathering? Intimate gathering, for sure.
Twizzlers or Red Vines? Red Viiiiiines for daaaaaays.
Star Quarterback or Rockstar? Rock star…or COUNTRY STAR! xxxx
Check out the source material! Forever My Girl by Heidi McLaughlin
BFF K's Review of Forever My Girl
Check out the other books in the Beaumont Series
---
My Everything (#1.5) – Released March 2013
When Nick Ashford lost his friend, Mason, he didn't realize he was going to lose his family as well, but that's exactly what happened. Alone and in a foreign country, Nick is working on rebuilding his life one patient at a time, that is, until a striking volunteer makes her presence known.
Can Nick finish his year in Africa without risking his heart being broken again, or is he willing to start a new chapter in his life before his return to Beaumont?
---
My Unexpected Forever (#2) – Released Sept 2013
I expected a life of music.I expected to raise my son.It took one look to make everything change.I never expected happiness.I never expected to find her.I never expected to feel desire.
I never expected I'd be a family man.
I never expected to be loved.
I never expected to fall in love.
They say you should expect the unexpected, I didn't realize my unexpected would be the forever kind.
---
Finding My Forever (#3) – Released Dec 2013
Everywhere I look, my friends are settling down – marriage, children, white picket fences; but not me. Marriage isn't in the cards for me. I'm a ladies man.
A rock star.
I was born and raised in the industry.
I love everything about my life, especially the attention from the women that my status brings me.
Women find me. I don't chase. I know what they want and they know I'll deliver.
But after one look, one touch, one night…
Now I'm the one doing the chasing.
I need to find a way to show her that I'm serious, that I can change.
I need to find a way to show her that I can love her fully, and only her.
I need to find a way to show her that she's my forever.
---
Finding My Way (#4) – Released April 2014
Liam Westbury has the world at his feet. He's the quintessential golden boy. He's the superstar quarterback for Beaumont High. His girl, Josie, is head cheerleader. He has his choice of colleges just waiting for him. Except he's suffocating from all the pressure he's under and no one understands.
Liam Page is the heartthrob he never wanted to be. He's successful, smart and in demand by record companies and his adoring fans. Music is his passion, his love, but something's missing. His nights are lonely and he longs for the girl he left behind. Seeing her in every face in the crowd haunts him with the knowledge that she hates him. Going home has never been an option until now.
Be there when Liam Westbury becomes Liam Page and follow the highs and lows of the Quarterback turned Rockstar as he finds a way back to Beaumont in this prequel to Forever My Girl.
---
12 Days of Forever (#4.5) – Released Feb 2015
Even though she's living her life-long dream and dancing on Broadway, the city is a lonely place for Yvie James. The holidays are both her favorite time of the year and the worst. A last minute decision puts Yvie in Beaumont to spend time with her family.
Alexander Knight is new to Beaumont, but he's making the best of it. His dream of running a successful business is within his grasp, and Xander has a dedicated client base most trainers vie for. On the surface, Xander is happy, but he works long hours for nothing more than to avoid going home to an empty house.
Thrown together for Christmas shopping, holiday gatherings with friends and family, and a special anniversary party, Yvie and Xander find themselves seeking solace in each other for an unforgettable, romantic winter.
---
My Kind of Forever (#5) – Released Sept 2015
Liam Page knows music and a life of solitude, but that all changed when he returned to Beaumont.
The once notorious bad boy lead singer of 4225 West is now living the domesticated life with his wife and high school sweetheart, Josie, and their son, Noah.
Life is good for the Westbury family, until Liam is called back to Los Angeles and the place where it all started for him.
Liam and Josie's story continues in this last installment of The Beaumont Series.
About the Original Author
Heidi is a New York Times and USA Today Bestselling author.
Originally from Portland, Oregon and raised in the Pacific Northwest, she now lives in picturesque Vermont, with her husband and two daughters. Also renting space in their home is an over-hyper Beagle/Jack Russell, Buttercup and a Highland Westie/Mini Schnauzer, JiLL and her brother, Racicot.
When she isn't writing one of the many stories planned for release, you'll find her sitting courtside during either daughter's basketball games.
Heidi's first novel, Forever My Girl, is currently in production for a major motion picture