WILD FOR YOU by Daisy Prescott
(A Love With Altitude Novel, #3)
Cowboy fantasies. Oh boy, do I have them. I blame the shiny belt buckles and those chaps. Mother of pearl buttons, those chaps.
After getting dumped by my Not Future Husband, I've decided to spend the summer in Aspen exploring new adventures. First on the list is rugged, sexy rodeo champion Justin Garrison, who seems happy to accept the challenge.
What if I fall in love with the real man behind the fantasy?
*
Being the charming cowboy is an easy role to play. Whenever I'm on the back of a horse or riding a bull, everything's simple, uncomplicated. Running my family's ranch and trying to keep the past buried are a lot harder.
When my path crosses with a beautiful brunette at a rodeo, I'm not looking for more complications. Feisty Zoe Saragossa's not a typical buckle bunny and I'm definitely not her type.
Can a city girl fall for a real cowboy?
Wild for You is a standalone, slow burn cowboy romance. It's part of the Love with Altitude series of standalone romantic comedies set in Aspen, high in the Rocky Mountains.
Wild for You is the third book in the Love With Altitude standalone series. You can read the book for FREE on KindleUnlimited! Links for the previous books in the series are listed below.
BFF K's Review of Wild for You

I'm in love with a new book boyfriend and he's just swoony! He's a cowboy – rugged, handsome, protective, hard working, loyal….but he's also sweet, funny, charming and did I mention handsome? Justin Garrison is so much more than a shiny buckle and leather chaps. (But those don't hurt either.) And, while I want to fight you to claim the spot as his #1 girl, more than that, I want you to read Wild for You and fall in love with him too!
When you fall hard for a book boyfriend, it's really hard for the story's heroine to live up to your high expectations. But, Zoe Saragossa does not disappoint. She's kind and helpful, funny and quirky, cautious yet adventurous, smart and creative. She is worthy of the love of this exceptional hero.
This book is EVERYTHING! Winsome, funny and full of heart, you must read this city girl meets cowboy love story. You'll find yourself head over spurs with everything about this charming and delightful, feel good story. It's a slow burn with only a couple of steamy scenes, but it's so delightful and fun you won't even notice. I honestly LOL'd and highlighted tons of passages that made me laugh or ponder or swoon.
This is not an angst-filled, tearfest. Wild for You is straight-up, feel-good romance delivered with optimism and authenticity. It's full of love and light and hope. It's rocketing to the top of my 2017 Besties list and I'll be recommending it everywhere!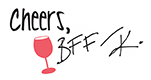 An advance copy of this book was received. Receipt of this copy did not impact the content or independence of this review.

PREVIOUS BOOKS IN THE SERIES
NEXT TO YOU (A Love With Altitude Novel, #1)
Amazon (KindleUnlimited)
---
About the Author

USA Today Bestselling Author Daisy Prescott writes romantic comedies with heart.
Her Modern Love Stories feature characters in their thirties and forties finding and rediscovering love in unexpected and humorous ways. Her Wingmen books star regular guys who often have beards, drive trucks, and love deeply once they fall. Look for her new Rom Com series, Love with Altitude, in 2017.
Born and raised in San Diego, Daisy currently lives in a real life Stars Hollow in the Boston suburbs with her husband, their rescue dog, and an indeterminate number of imaginary house goats. When not writing about herself in the third person, Daisy can be found traveling, gardening, baking, or lost in a good book.
To learn more about Daisy and her writing, sign up for her mailing list here (copy and paste this link):eepurl.com/xhXb5. Send her an email at: daisyauthor AT gmail DOT com Or chat with her on Twitter (@daisy_prescott) and Facebook: /daisyprescottauthorpage, and follow her on Instagram: /daisyprescott